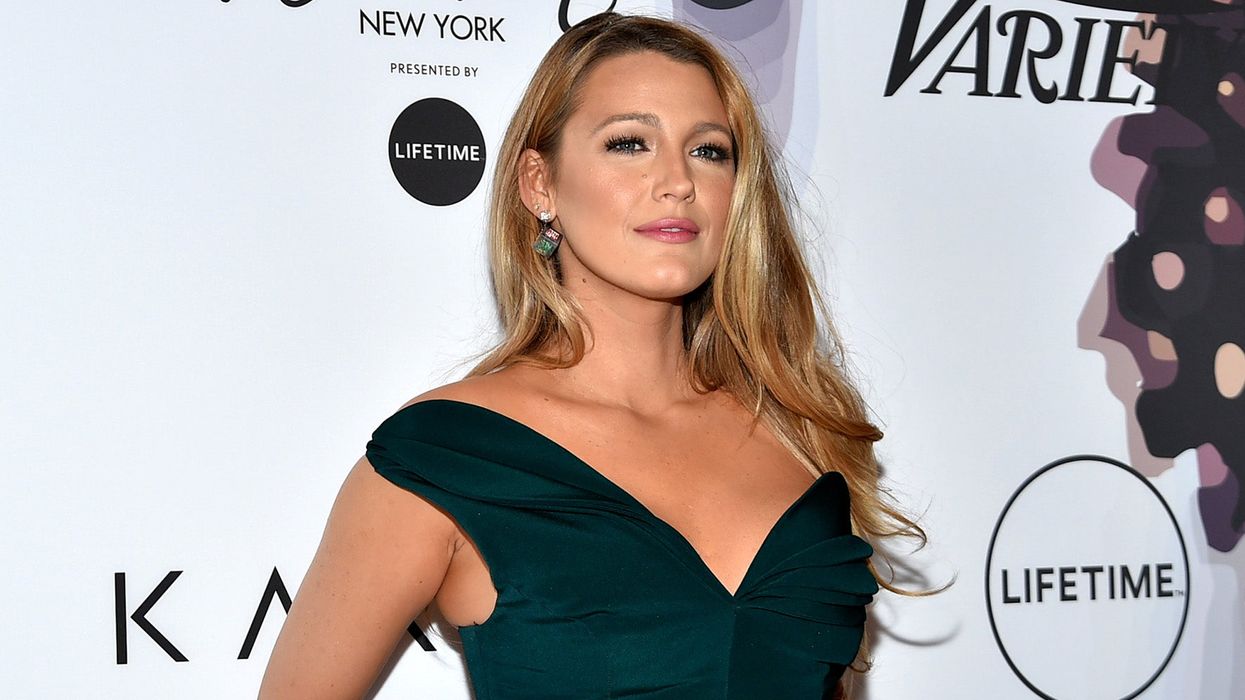 Photo by Mike Coppola/Getty Images
Actress Blake Lively was honoured at Variety's Power of Womenevent this weekend for her work with the Child Rescue Coalition against child sex trafficking and pornography.
Naturally, you'd think a reporter would ask her about the work she's being honoured for - but no - this is 2017 and nothing makes sense, so instead a reporter asked Lively about her dress - and she wasn't having any of it.
The actress was answering questions on the New York red carpet when she was asked about her go-to "power outfit".
Really? At this event, you're asking me about my outfit?

Seriously... Would you ask a man that?

I'm here so we... Become more aware, and that we change, and that we build (women up)

So, you can ask me another question.
Blake Lively popping off after someone asked her about fashion at #PowerOfWomen - "Are we really doing this? Would… https://t.co/1yV32SJ2fd

— Maeve McDermott (@Maeve McDermott) 1492790904
Later, Lively gave a speech about her work. Speaking in front of a screen pinpointing the locations of IP addresses currently viewing child pornography, she said:
The kids are getting younger and the content is getting more devastating

When a law enforcement officer told me this, I asked, how young are the victims? And he told me infants — and I have a six-month-old daughter.
Guessing Lively didn't want fashion talk to distract from her #PowerofWomen cause: child pornography. A clip of her… https://t.co/ZxtlUNmD2Y

— Maeve McDermott (@Maeve McDermott) 1492801017
Lively has long been a champion of women's rights - speaking at the Women's March in January, Lively shared an Instagram post explaining exactly who she marches for:
I marched for my daughters, for my friends, for strangers, for myself, for Phoebe here in this picture who I met as she motivated everyone she came across

My march wasn't driven by hate. It was rooted in a very simple fact -- we are all equal. I believe everyone can agree on that.

Thank you to everyone who marched all over the world. I felt so hopeful and deeply grateful.
Six years ago, Jennifer Siebel Newsom created the #askhermore campaign which urged journalists to be more conscious of the questions they ask women at red carpet events.
Unfortunately, six years on some people still haven't got the message.