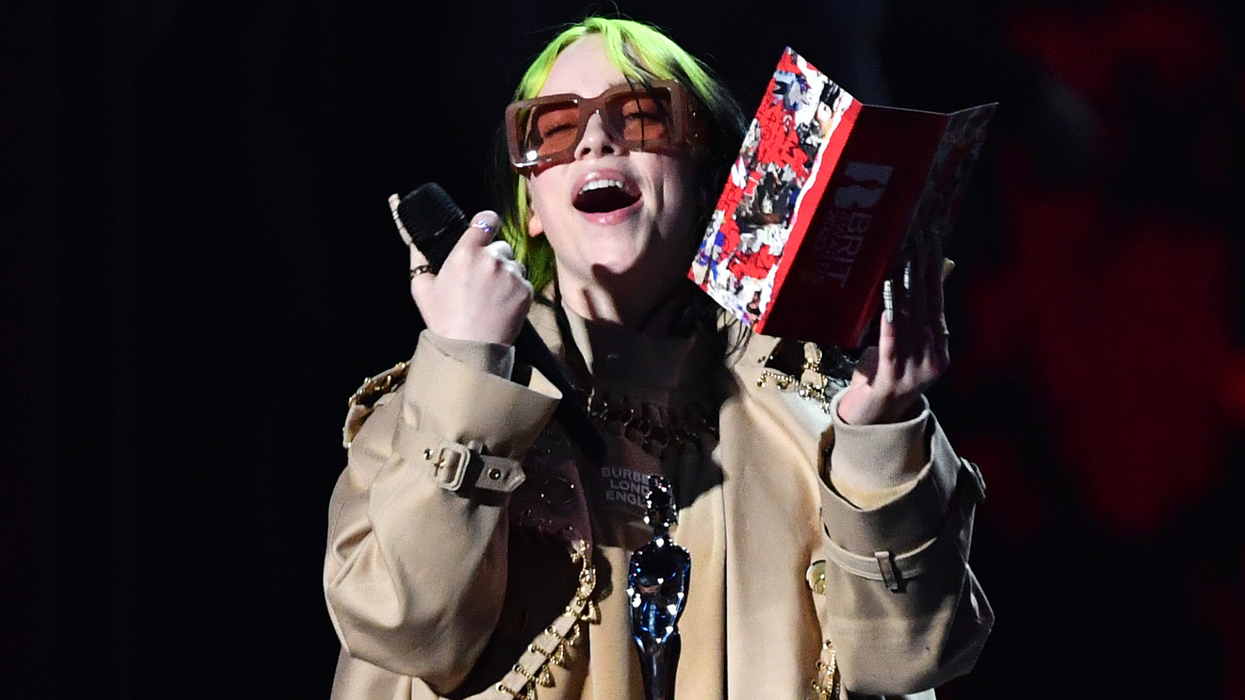 Getty
What's the best way to respond to being body-shamed?
Billie Eilish seems to have found it.
The star was recently the subject of cruel comments after being pictured going about her business.
Others blamed media and entertainment for instilling warped ideas of what 'real' people look like and body shaming young women.
And Eilish seems to agree, quietly sharing a subtle response to the furore.
The Grammy-award winning artist reposted a clip from YouTuber Chizi Duru to her Instagram story, which sees the vlogger encourage people to "start normalising real bodies".
"Guts are normal," Duru says. "Boobs sag. Especially after breastfeeding. Instagram isn't real".
Eilish also uploaded a still from her short film Not My Responsibility on her Instagram feed, captioning the picture 'Do you really wanna go back in time?'
Not My Responsibility, which was released in May, saw Eilish directly address her signature baggy clothing, which she's previously explained she wears to avoid being objectified.
In the film, she says:
Do you know me? Really know me? You have opinions about my opinions. About my music. About my clothes. About my body.

Some people hate what I wear, some people praise it...

But I feel you watching, always. And nothing I do goes unseen, so while I feel your stares, your disapproval or your sigh of relief, if I lived by them, I'd never be able to move…
Seems a pretty comprehensive response.
As do the two Billboard awards Eilish picked up yesterday for Top Album and Top Female Artist, which make her one of 2020's most decorated musicians.
Let the talent speak for itself.