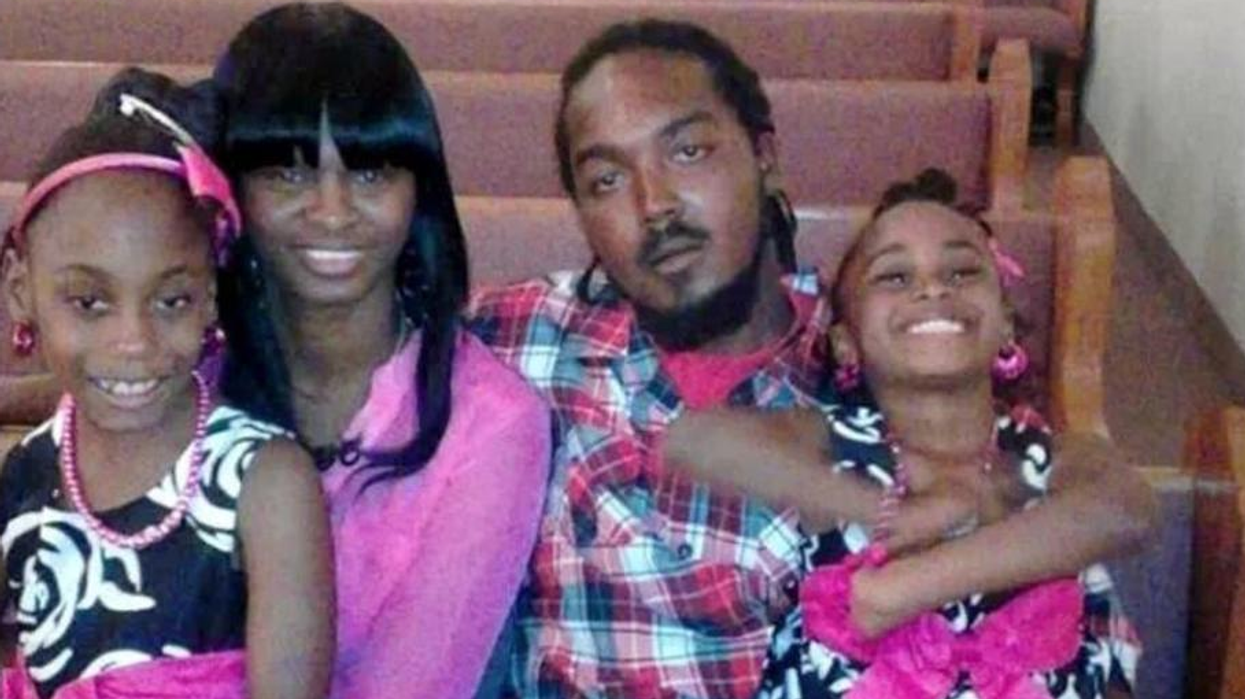 John Phillips
The family of a black man named Gregory Hill who was killed by the police has been awarded $4 in compensation, reports The New York Times.
Mr Hill was shot to death by officers at his home in Fort Prince, Florida, on Jan 14, 2014.
Three police officers, including Deputy Sheriff Christopher Newman, responded to a call regards a noise complaint at about 3pm in the afternoon, after a woman called the police because Mr Hill had been listening to music loudly in his garage.
When officers banged on the door, he eventually opened up - and whether he was holding a gun, as well as whether he was ordered to drop it, are in dispute.
But the garage door was then closed, before Deputy Newman fired through the door, hitting Mr Hill once in the head and twice in the abdomen. He died at the scene.
Toxicology reports found that the alcohol level in Mr Hill's blood were three times over the legal driving limit. They also found an unloaded firearm in his back pocket.
Mr Hill's family since filed a wrongful death lawsuit, and hoped to win thousands of dollars in damages.
The federal jury were asked to decide whether Mr Hill's constitutional rights had been violated and whether his estate should be awarded damages.
How much was the pain of his three children worth?
Last week the jurors delivered their verdict. Deputy Newman had not used excessive force, but he'd been slightly negligent.
Therefore, they awarded the family $4. $1 for each of Mr Hill's children, and $1 to cover funeral expenses. That amount was then reduced to 4 cents because they found Deputy Newman was only 1 per cent liable.
Additionally, reported The New York Times, a lawyer for Mr Hill's family said that a judge would reduce the award to nothing, as jurors found that Mr Hill was mostly to blame for the shooting.
Since the decision has been reached, the St Lucie Country Sheriff's office has released a statement on Facebook, saying they're "pleased" the case has been closed.
Deputy Newman was placed in a very difficult situation, and like so many fellow law enforcement officers must do every day, he made the best decision he could for the safety of his partner, himself, and the public given the circumstances he faced. We appreciate the jury's time and understanding.
The family's lawyer Mr John M. Philips was outraged at the conclusion, calling the compensation an 'insult'.
I think they were trying to insult the case. Why go there with the $1? That was the hurtful part.
Mr Hill's fiance at the time of his death, Ms Monique Davis, says that she will not give up the fight for justice.
It's heartbreaking. There are a lot of questions I want to ask... I'm going to keep fighting until I get some justice. That's the only way I'm going to get peace.