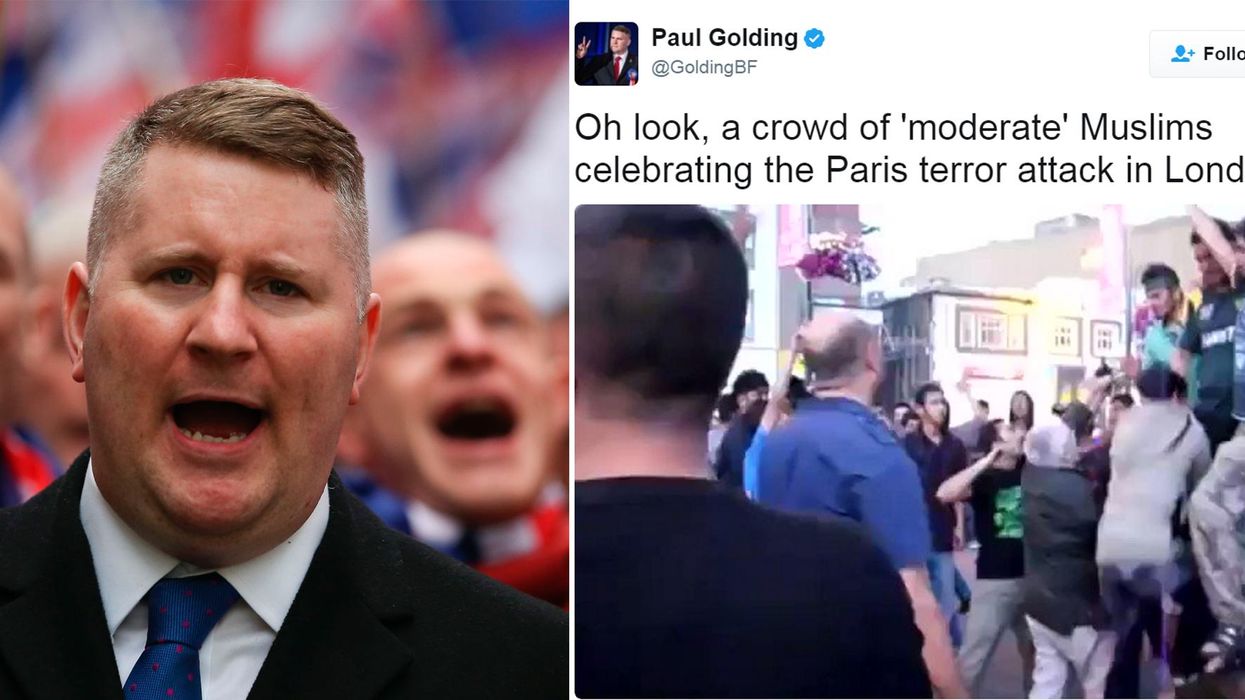 DANIEL LEAL-OLIVAS/AFP/Getty Images / Twitter
Paul Golding, leader of the far-right group Britain First has shared a debunked video in an attempt to make a political point.
In 2015,groups similar to Britain First started prolifically sharing a video of cheering and happy people, claiming that it showed 'London Muslims celebrating terror attacks'.
The video itself, which actually shows British Pakistanis celebrating a cricket victory in 2009, was thoroughly debunked in an article by The Independentat the time.
But far be it from Paul Golding to let facts stand in the way.
He re-shared the cricket celebration video with the comment:
Oh look, a crowd of 'moderate' Muslims celebrating the Paris terror attack in London.
Twitter users have been asking him exactly what's going on.
It fooled nobody:
Did he even watch the video?
Twitter user George Cousin summed up his thoughts succinctly.
Seriously.
indy100 has approached Mr Golding for comment.