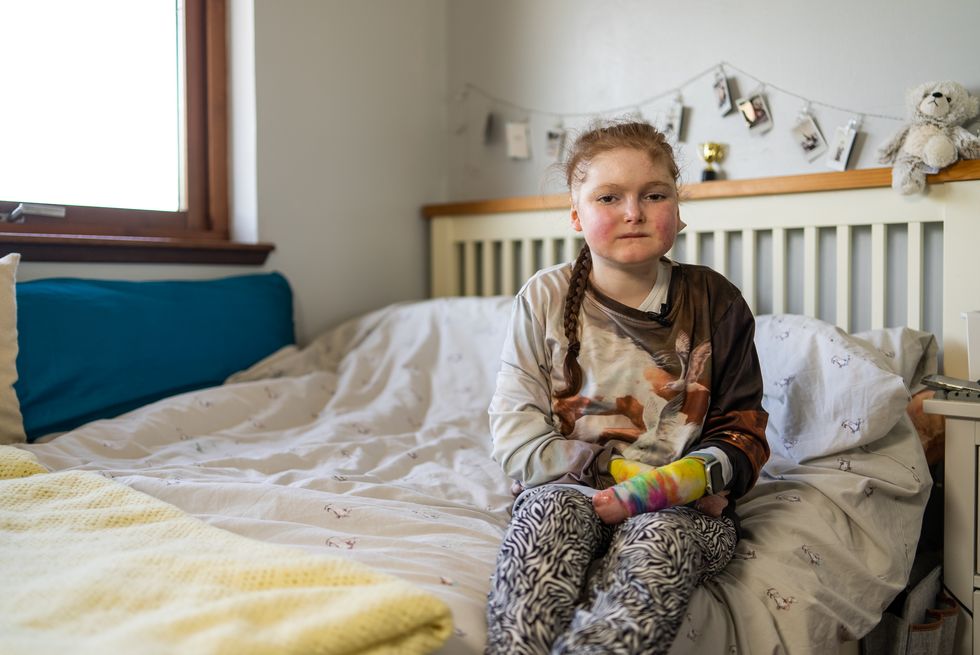 A youngster with an agonising skin condition is to receive a prestigious award after inspiring a footballing legend to take on a charity swim across the English Channel.
Isla Grist, 14, inspired Graeme Souness, 70, to swim the 21-mile crossing, raising more £1.2 million.
The youngster has recessive dystrophic Epidermolysis bullosa, a rare condition that causes painful, blistering skin, which varies in severity depending on the individual.
Mr Souness, a former professional footballer, manager and now pundit, raised the money for Debra, a charity dedicated to improving the lives of people with the condition, which is also known as "butterfly skin".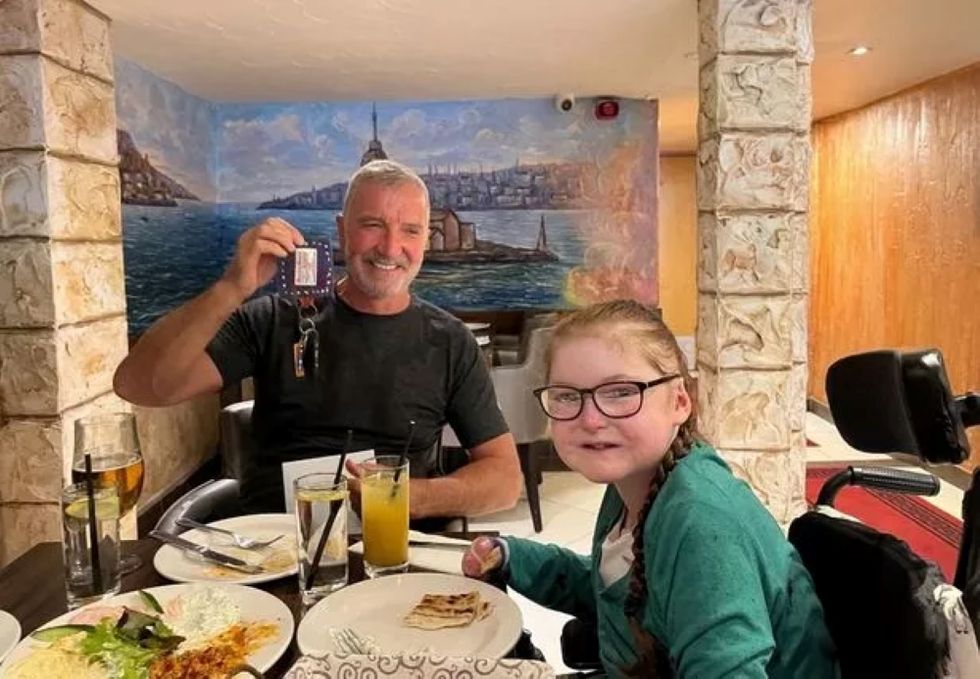 Graeme Souness has become friends with Isla and her family (Debra/PA)
Mr Souness, who is vice-president of Debra, completed the challenge in 12 hours alongside a team of five others – which included Debra's father.
Isla, from the Black Isle will receive her Teenager of Courage award at Thursday's Pride of Scotland Awards, hosted by Scots actors Elaine C Smith and Sanjeev Singh Kohli.
Held in Edinburgh's Assembly Rooms, the award categories include Outstanding Bravery, Special Recognition, Emergency Services and TSB community hero.
Other winners this year include 10-year-old Jade Edward – a quadruple amputee from Aberdeenshire who has defied all odds and become a talented young surfer, and siblings Grace and Harry Sinclair of Dunfermline, who have fundraised to help families coping with cancer.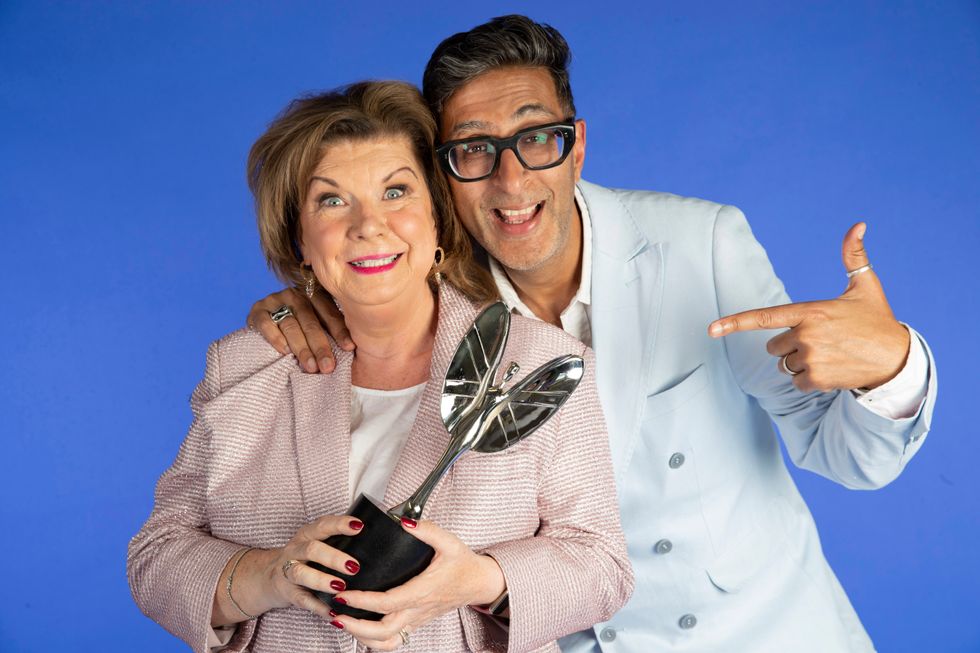 Pride of Scotland Awards presenters Elaine C Smith and Sanjeev Singh Kohli (Ross Turpie/Daily Record Sunday Mail Reach PLC)
This year's awards will be attended by a host of well-known Scottish celebrities including Chris Forbes, Janey Godley and Gavin Mitchell.
Elaine C Smith said: "Life is tough and we must grab the happiness when we can. A steady stream of awfulness emerges through 24-hour news and social media but Pride of Scotland highlights the good there is in the world.
"This year's winners don't just give those around them a pocketful of happiness, they give them bucket-loads and that's why we need to give them laldy and celebrate their achievements in style."
Co-host Sanjeev Singh Kohli added: "I am thrilled to be presenting the 2023 Pride of Scotland Awards alongside Elaine. This year's winners have truly exemplified the resilience, compassion and determination that make Scotland proud – it's going to be a very special night indeed."