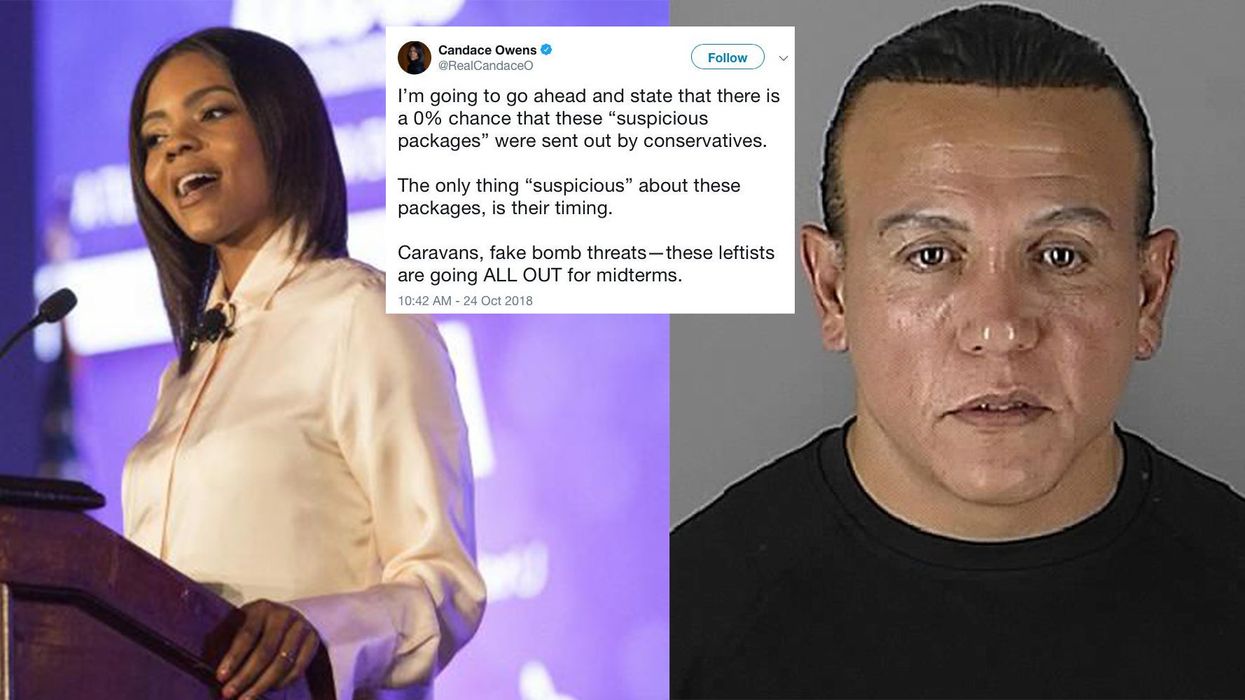 Getty Images/Reuters/Twitter
Right-wing commentator Candace Owens is being criticised on Twitter after she deleted a tweet promoting a conspiracy theory relating to the recent bomb scares in America.
The 29-year-old who can count Kanye West as one of her fans chose to remove a post that she shared on Wednesday claiming that the packages sent to leading Democrats and CNN were not sent by conservatives.
She added that she found the fact that the bombs were sent during the midterm elections campaign was 'suspicious.'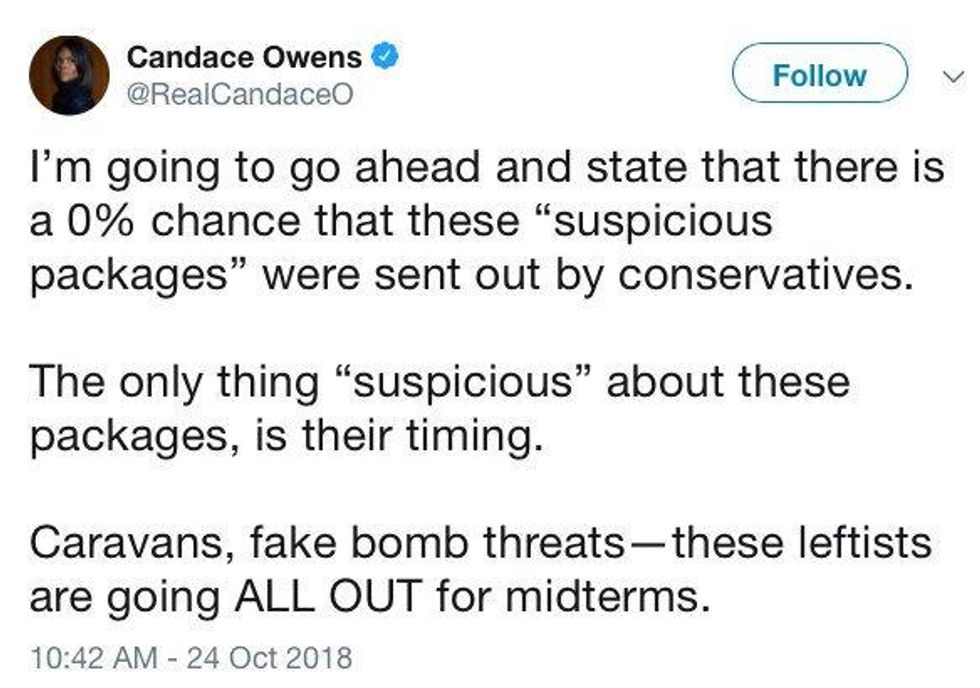 Picture: Twitter
This was before 56-year-old Cesar Sayoc was arrested on the suspicion of mailing at least 13 pipe bombs to opponents of Donald Trump.
Sayoc faces five federal charges and if he is found guilty could spend up to 48 years in prison.
Owens soon deleted her tweet after news of Sayoc's arrest broke but her shallow attempts to save face did not go unnoticed on Twitter.
@RealCandaceO @CNN Hey, did you lose this? https://t.co/TVNlgGZJX9

— Se4 (@Se4) 1540626430
However, Owens has proved to be an exception in this case as other conservatives and right-wing commentators are still pushing theories and attempting to justify their claims.
Just a reminder that: A Bernie bro shot & nearly killed multiple GOP Reps. An Elizabeth Warren donor mailed white… https://t.co/sjGEmY728q

— Benny (@Benny) 1540570145
Later on Friday, Owens was invited to take part in the Young Black Leadership Summit in the White House.
Will @cnn smear us all as "token negroes"? Or will they report accurately that the black conservative movement is… https://t.co/HOIFzZYYi8

— Candace Owens (@Candace Owens) 1540591492
HT Daily Dot