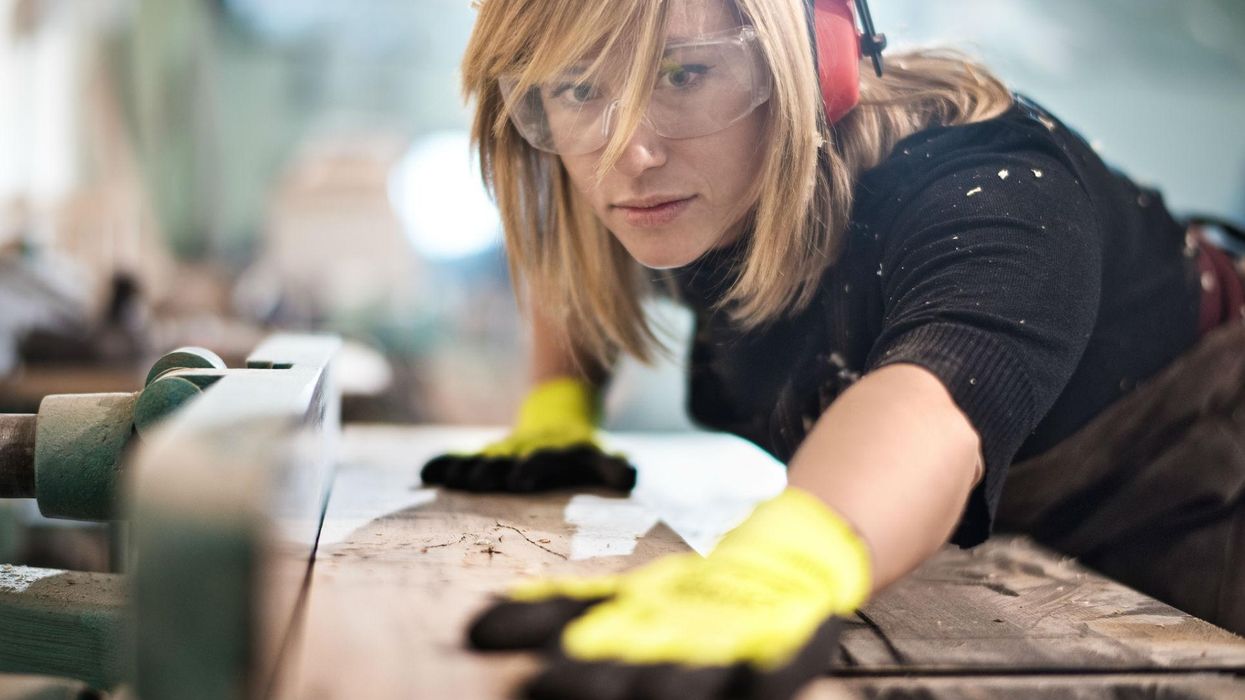 iStock/Getty Images
Captain Svetlana Medvedeva graduated as a Navigation Officer in 2005 in the Samara Region of Russia, and applied for a job as a ship's captain in 2012.
She was given the job, and then had it taken away from her, due to a regulation dating back to the days of the Soviet Union.
The USSR dictatorship was one of the first nations to change the status of women in practical terms.
The first crèches were in Soviet Russia, the first female ambassador was Russian, the first woman in space was Russian, and it was the first country to grant women full suffrage in 1917.
It was also a hostile environment for women. In 1974 the government made a list of 456 jobs in 38 industries from which women were to be excluded.
These were any job with tasks 'involving heavy work and work in harmful working conditions'.
This rule, 'Government Regulation No. 162', was then enshrined in law in the year 2000 by Vladimir Putin's government.
According to a discussion of the 99th conference of the International Labour Organisation, the 456 jobs account for between two and four per cent all Russian economic activity.
Exceptions to the regulation could be made if a workplace made itself safe enough for women - whatever that means.
Technically, it restricts employers from giving women work in these conditions, rather than specifically prohibiting women from working in them - but the end result is the same.
Russian Supreme Court intervenes
Medvedeva was denied her captaincy of ship run by the Samara River Passenger Enterprise because of this arcane law.
She applied to the Russian courts to overturn the rejection of her application, and asked for a judicial order to compel her employer to establish the 'safe' working conditions required.
When this failed, Medvedeva filed a complaint in 2016 with the United Nations Committee of Discrimination Against Women.
The Russian Supreme Court ruled in July 2017 that her case should be re-examined.
The trial begins on 31 August in Samara District Court.
Describing her case, Amnesty International's Deputy Director for Europe and Central Asia Denis Krivosheev said:
For many years Svetlana Medvedeva has fought relentlessly to achieve her dream to stand at the helm of a river vessel. However, the state, in the country that once pioneered women's rights, continues to deny her this opportunity because of discriminatory restrictions that also prevent women from driving trains, becoming carpenters, truck drivers or professional divers.
Employers are banned from hiring women in areas, such as the profession Medvedeva is qualified to undertake, under Article 253 of the Labour Code and Regulation No. 162 of 25 February 2000.
It states that:
The use of female labour shall be limited in heavy labour and jobs involving harmful and/or dangerous working conditions, and also in underground jobs, with the exception of non-physical labour and jobs in the area of sanitary/medical and consumer services.

The use of female labour shall be forbidden in jobs involving manual lifting and moving of heavy objects in excess of the allowable limits for women.
The full list of these restricted jobs and industries was then compiled according to rules set by the Government of the Russian Federation.