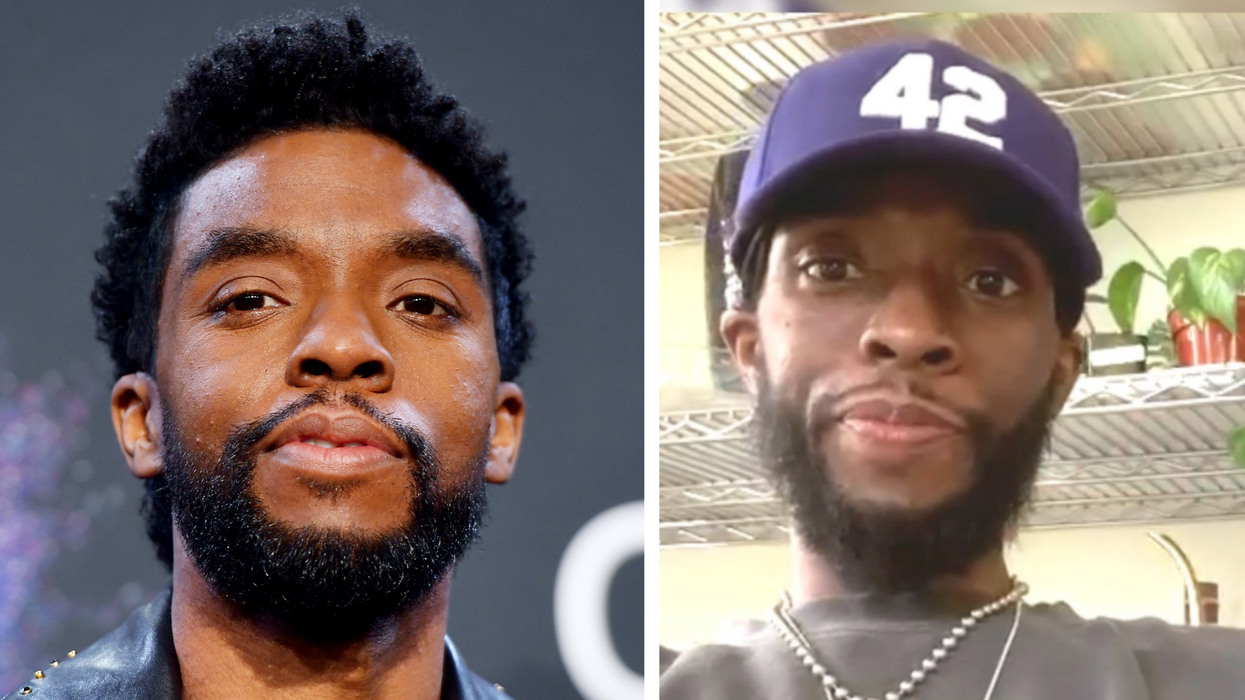 Getty/Instagram
Chadwick Boseman's death from colon cancer shocked millions last week.
The Black Panther star kept the details of his illness private – which meant neither the public nor many of his co-stars knew he was sick.
But Boseman's physical appearance notably changed in the weeks leading up to his death, with the actor becoming visibly thinner than he was in many of his leading roles.
Now people are remembering how Boseman was body shamed by trolls online – and it's reminded many of the importance of practising kindness.
An Instagram video the 43-year-old uploaded in April, about PPE donations to hospitals servicing Black Americans, was the particular focus for cruel comments.
At the time, some social media users posted screengrabs from the video alongside 'jokes' like 'Crack Panther' about Boseman's weight loss.
And gags about "shipping supplies to Wakanda".
Even news outlets commented on his weight, but framing it as a choice based on the information they had at the time.
Boseman allegedly hid the video from his main feed due to the deluge of cruel comments.
In the wake of his death, people are feeling intense regret.
While experts say it sums up the toxic way many of us speak about other people's appearances online.
Speaking to Insider, health coach Kelly Coffey said that the actor's treatment shows how "superficially" people view others online.
"The fact that Boseman had been criticised for his weight loss speaks to how superficially most people view others when their sole basis for judgment is the images they see online," she said.
"It's up to us to remember that what we see doesn't represent anything close to the whole story. It's on us to practice being respectful of and compassionate toward all people and all bodies, always".
Others are also calling for empathy and to show kindness, always.
It was a rallying cry.
Although shocking it took an unexpected death to remind people of this basic lesson in compassion.
Remember: kindness costs literally nothing.