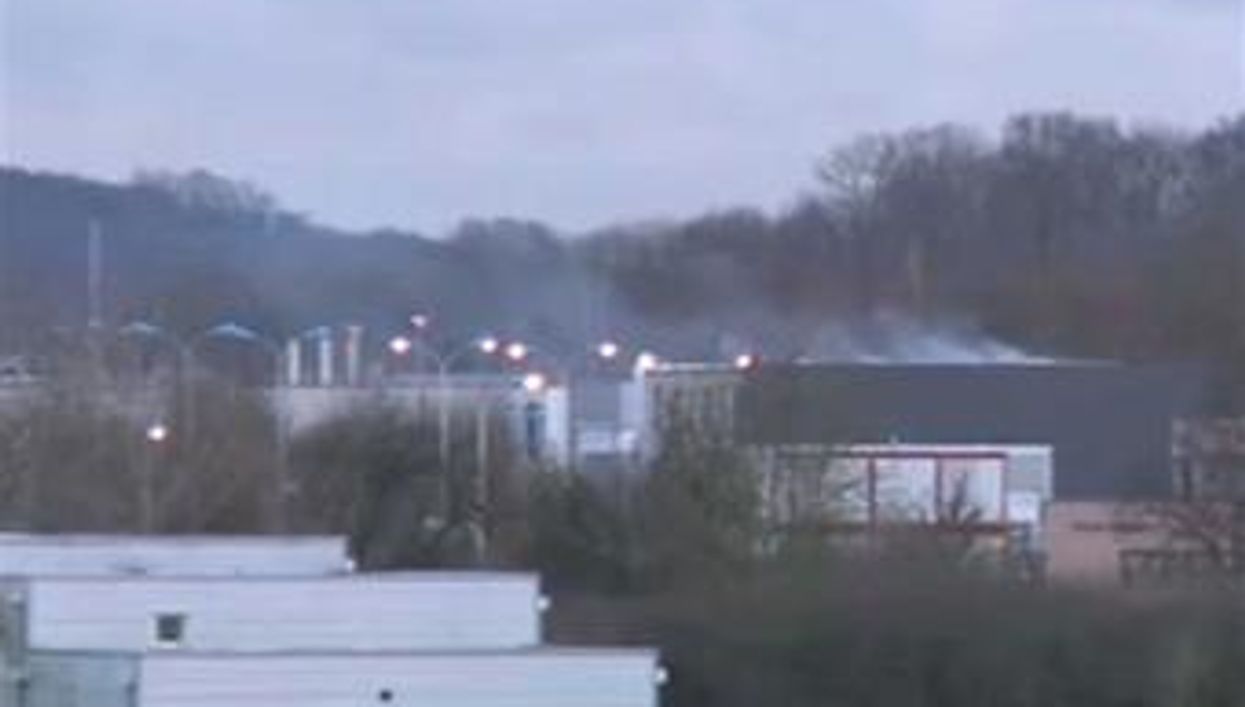 Two suspects - believed to be brothers Cherif and Said Kouachi who are implicated in Wednesday's attack on Charlie Hebdo magazine - are dead after police stormed the print works building they were holed up in north-east of Paris.

A sudden burst of gunfire followed by two heavy explosions were reported just before 4pm (GMT).

AFP has reported that a hostage was released alive.

The Création Tendance Découverte printworks is in the town of Dammartin-en-Goele - 25 miles north-east of Paris (map below).
More: Timeline of events - From Charlie Hebdo to Dammartin-en-Goele
Reports earlier on Friday said police had made contact with the two men and were negotiating.

Witnesses said suspects had a "grenade-launcher" and other weapons in the vehicle.

Flights at the nearby Charles de Gaulle airport were diverted to its southern runways.
Live feed from Dammartin: