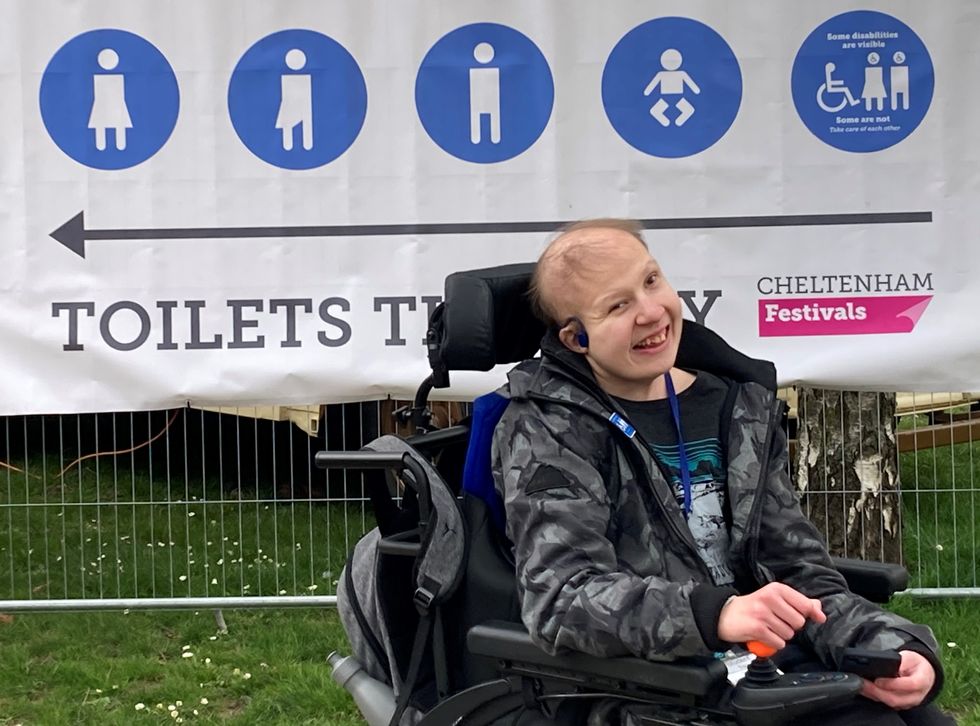 One of the UK's most prominent jazz festivals has joined forces with a student to make big strikes in accessibility for live events.
Cheltenham Jazz Festival has worked with Sam Vestey, who attends National Star College in Cheltenham, to rethink how disabled access signage looks at its open-air site in the centre of the Cotswolds town.
Mr Vestey is campaigning to make the familiar disabled sign more inclusive for people with non-visible disabilities.
The 20-year-old believes the wheelchair icon featured on blue badges and disabled parking bays is outdated.
Only 7% of disabled people use a wheelchair. Surely it's time for a change

Sam Vestey
His campaign is being supported by National Star, a specialist college for young people with disabilities, and other students from specialist colleges around the country.
Choosing from submissions to a competition run by Natspec, the membership organisation for specialist colleges, Mr Vestey has selected a new, more inclusive logo.
The logo was designed by a student at St John's College in Brighton.
It shows two able-bodied people with a third person in a wheelchair and the wording 'Some disabilities are visible. Some are not. Take care of each other'.
Mr Vestey, who has a chromosomal condition called DiGeorge Syndrome and survived a pineoblastoma brain tumour as a child, said: "Only 7% of disabled people use a wheelchair.
"That means this logo isn't really relevant for the other 83% of people with disabilities. Surely it's time for a change."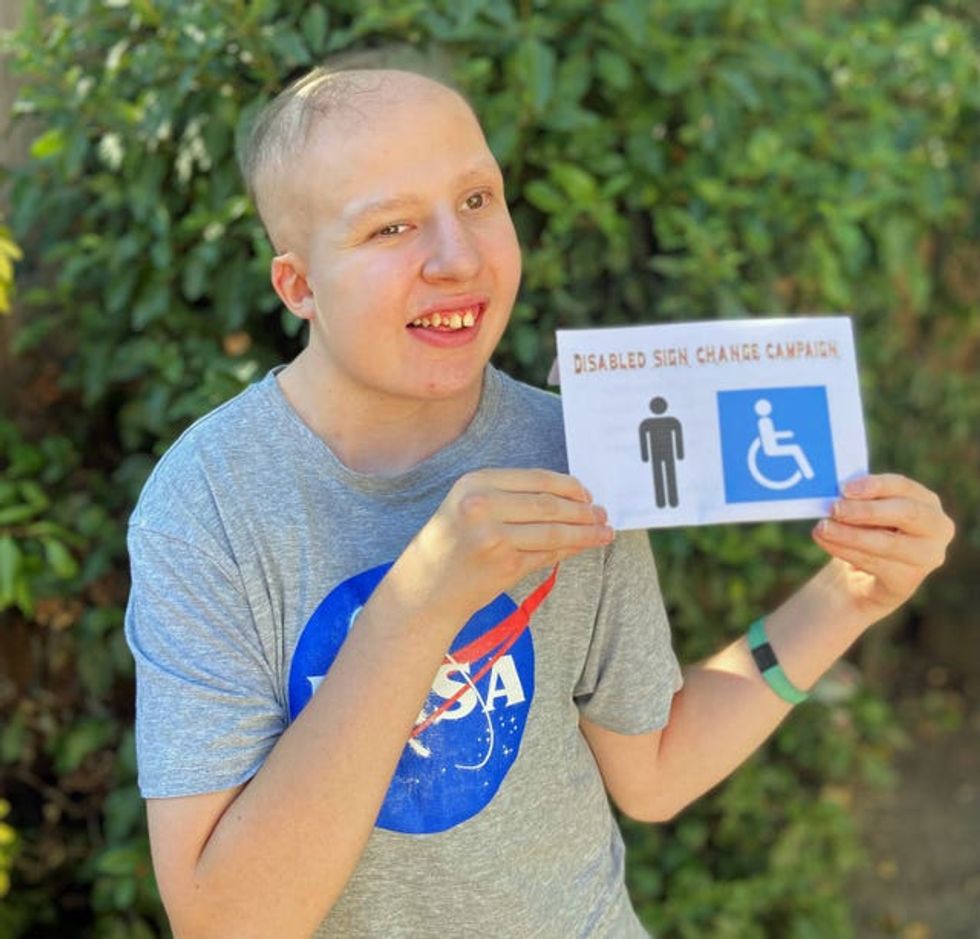 Sam Vestey is campaigning for hidden disabilities to be more recognised by the blue badge scheme (National Star/PA)PA Media - National Star
Mr Vestey, from Bishop's Cleeve, near Cheltenham says he and his family have often been challenged when using disabled parking spaces and he does not want others to have to go through similar experiences.
"Just because people can't see my disability, they don't understand how much pain I am in and how fatigued I get. That's why I have a disabled badge," he said.
He is delighted that the new logo will get its debut at Cheltenham Jazz Festival.
Andrew Lansley, innovation manager at Cheltenham Festivals, said: "Enhancing accessibility is a strategic priority for us, and we're dedicated to finding and sharing good practice everywhere in the live events sector.
"We're so proud to be partnering with a local like Sam to find better ways to open up our festivals to everyone.
"Our goal as an organisation is to ensure that everyone can explore and create culture. This is one way we can help achieve that."
Mr Vestey is hoping other organisations will support his campaign and start using the alternative logo.
"I am thrilled that the new logo is being trialled at Cheltenham Jazz Festival," he said.
"The more people who use it, the more we can put pressure on the government to make the universal logo more reflective of those it is there to support."
The signage will be in place on Cheltenham Jazz Festival's site in the centre of the spa town for the length of the festival which runs until May 1.