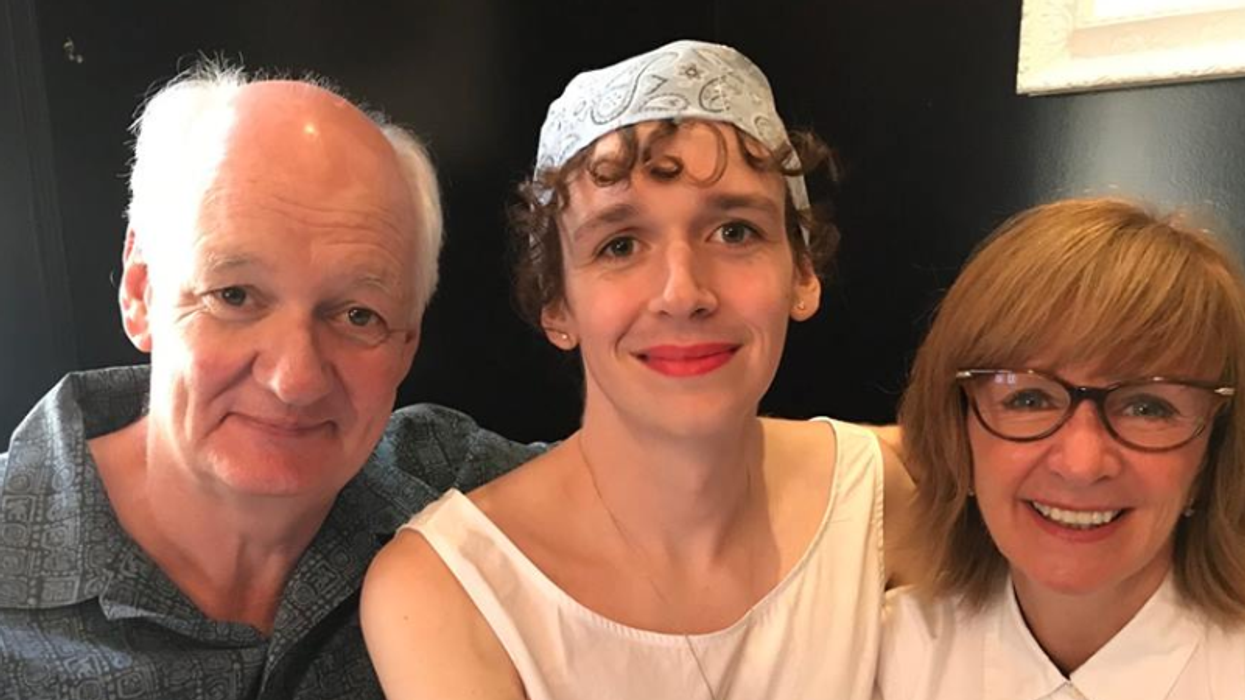 Colin Mochrie / Facebook
For some transgender kids, the sad reality is that their parents are un-accepting of their true identity, which can have terrible consequences for their wellbeing, self worth, and life fulfilment.
It's totally different for Colin Mochrie's daughter, however. When she came out as transgender in 2016, Colin and his wife full heartedly supported her, with love, affection, and understanding.
This year, to mark Kinley's birthday, the comedian, of Whose Line Is It Anyway fame, took to Facebook to post a heartwarming birthday message to her, alongside a family photo of himself, his wife, and Kinley:
Happy Birthday to my lovely daughter! 28 years old and everything we've ever hoped for in a child.
Many people left supportive, positive messages below the post, however, there were also the inevitable transphobic trolls.
There were the inevitable hateful comments, reports BoredPanda.
One wrote:
Son*
Another followed it with:
It makes sense. He was always bats*** crazy. Doesn't surprise me that gender dysphoria runs in the family.
So, Colin responded in the best possible way. Taking to the platform again, he wrote:
Thanks to the fans of this page for being supportive and human. 

To the trolls, my thoughts and prayers to your body for losing its mind and soul so tragically. 
Mic drop...
Heartwarmingly, most of the comments on the post are overwhelmingly positive, both towards Kinley and the amazing way her family treat her.
Some were from trans women:
I'm a trans woman, and today is the first day my mom called me her daughter. Thank you for being supportive of your daughter! Supportive parents make all of the difference.
While others were from fans.
I always liked you on whose line but your family centered life and support for lgbtq community makes me admire you even more.
A third continued the positive affirmation:
The trans community needs more parents like you!! She is very lucky to have two very supportive parents. Happy birthday!
And a fourth summed it up.
I really can't think of a better gift than having the unconditional love of your parents. Your daughter is beautifully and wonderfully made.