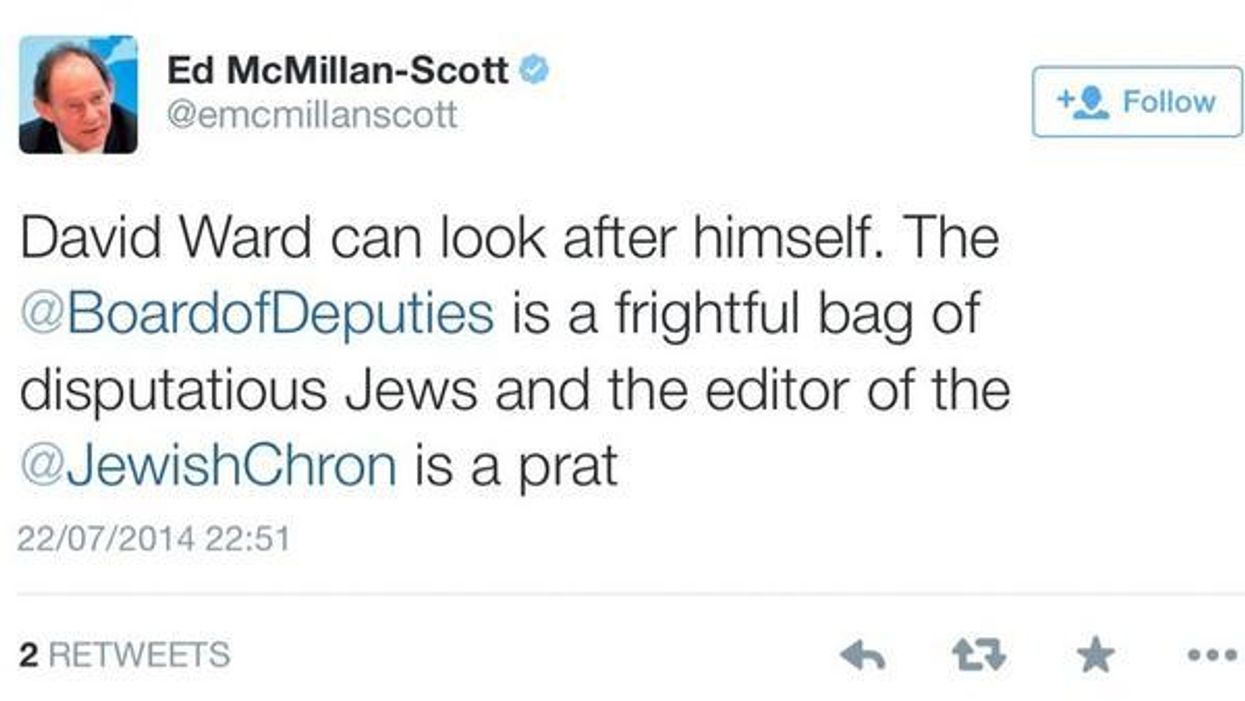 Scroll down for the latest on this story
A Liberal Democrat MP who faces disciplinary action for tweeting that he would most likely fire rockets into Israel if he lived in Gaza has been defended by a colleague - who didn't really help.
David Ward, who has already been suspended by the party in July 2013 after refusing to apologise for comments he made on Twitter about how "Zionists" were "losing the battle". He has previously made several controversial comments on Israel, most notably in a blog post written on Holocaust Memorial Day in January 2013 where he claimed "the Jews" had failed to learn the lessons of genocide and were persecuting Palestinians.
Last night he was accused of supporting Hamas and inciting violence after tweeting:
Ward added in a later post: "ich bin ein #palestinian - the West must make up its mind - which side is it on?."
Former Yorkshire & Humber MEP Edward McMillan-Scott soon waded into the row in support of Ward. In a now-deleted tweeted, McMillan-Scott said the Board of Deputies, which represents Britain's Jewish community, was a "frightful bag of disputatious Jews" and that Stephen Pollard, the editor of the Jewish Chronicle, was a "prat".
He has apparently now tweeted an apology for the remarks and stating that he is not anti-Semitic.