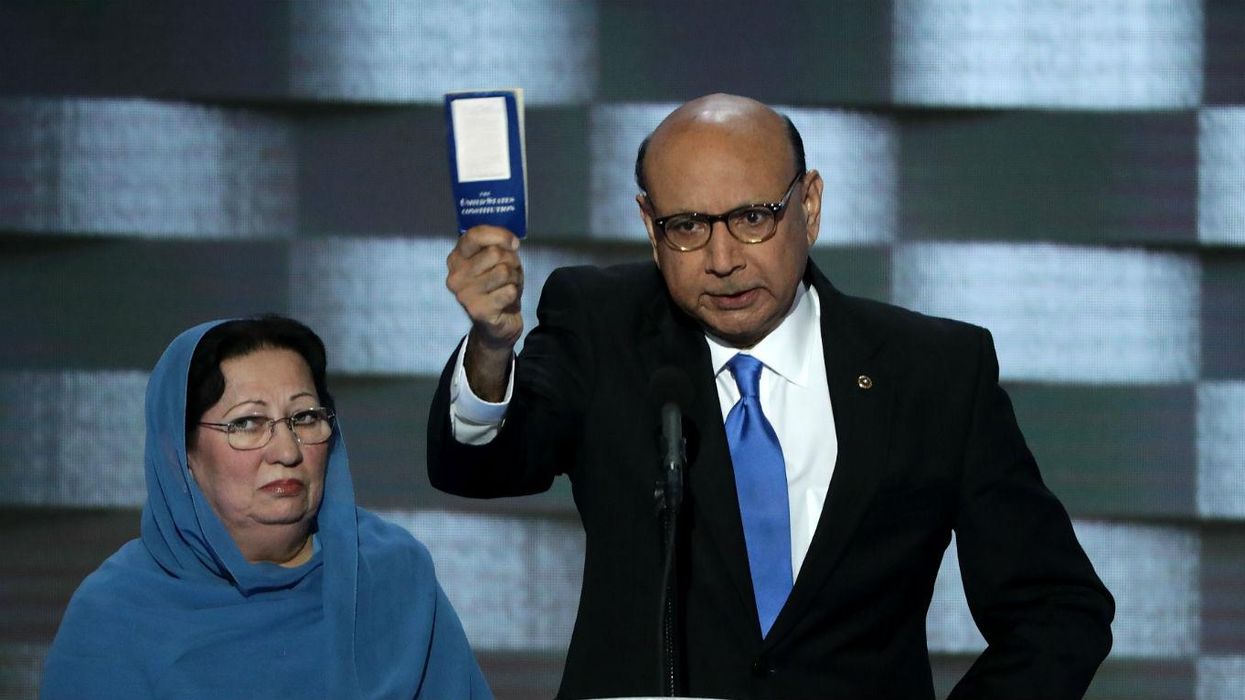 Khizr Khan lit up the Democratic National Convention this week with his impassioned speech about his son, Humayun S M Khan, who died in combat when deployed to Iraq in 2004.
The speech has been shared hundreds of thousands of times on social media and prompted Donald Trump, to whom it had been addressed, to respond.
In an interview with ABC, Trump implied that the reason Khan's wife, Ghazala, hadn't spoken at the convention was because she hadn't been allowed:
His wife, if you look at his wife, she was standing there. She had nothing to say. She probably... maybe she wasn't allowed to have anything to say. You tell me but plenty of people are saying that.

She was extremely quiet. And it looked like she had nothing to say.
Ghazala Khan had a whole lot to say, actually.
In an interview with MSNBC on Saturday, she said:
First of all I thank all America who listened from their heart to my husband's and my heart, and I am so grateful for that. It was very nervous because I cannot [look at] my son's picture. I cannot even come in the room where his pictures are. And that's why when, I saw [his] picture [on the screen] I couldn't take it. I controlled myself at that time. So it was – it is – very hard.
Addressing Trump's attack on her, she added:
Sacrifice - I don't think he knows the meaning of sacrifice, the meaning of the word. Because when I was standing there, all America felt my pain. Without saying a single word. Everybody felt that pain.
Mrs Khan's silence had been as a result of seeing her dead son's picture on the screen behind her.
That tends to quiet a parent, Donald Trump - in case you weren't aware.
She added:
I didn't feel anything except the pain. Mr Trump feel that pain and you will feel better. Please. I am very upset when I heard when he said that I didn't say anything. I was in pain. If you were in pain you fight or you don't say anything, I'm not a fighter, I can't fight. So the best thing I do was quiet.
Khizr Khan went on to praise his wife's support and contributions:
She was my coach. She was there. I was strengthened by her presence. Forty years of marriage has brought us in a position where we are strength for one another.

I am much weaker than she is…so it was her strength that made me stand there and address a candidate for a majority party for the highest office in the country.