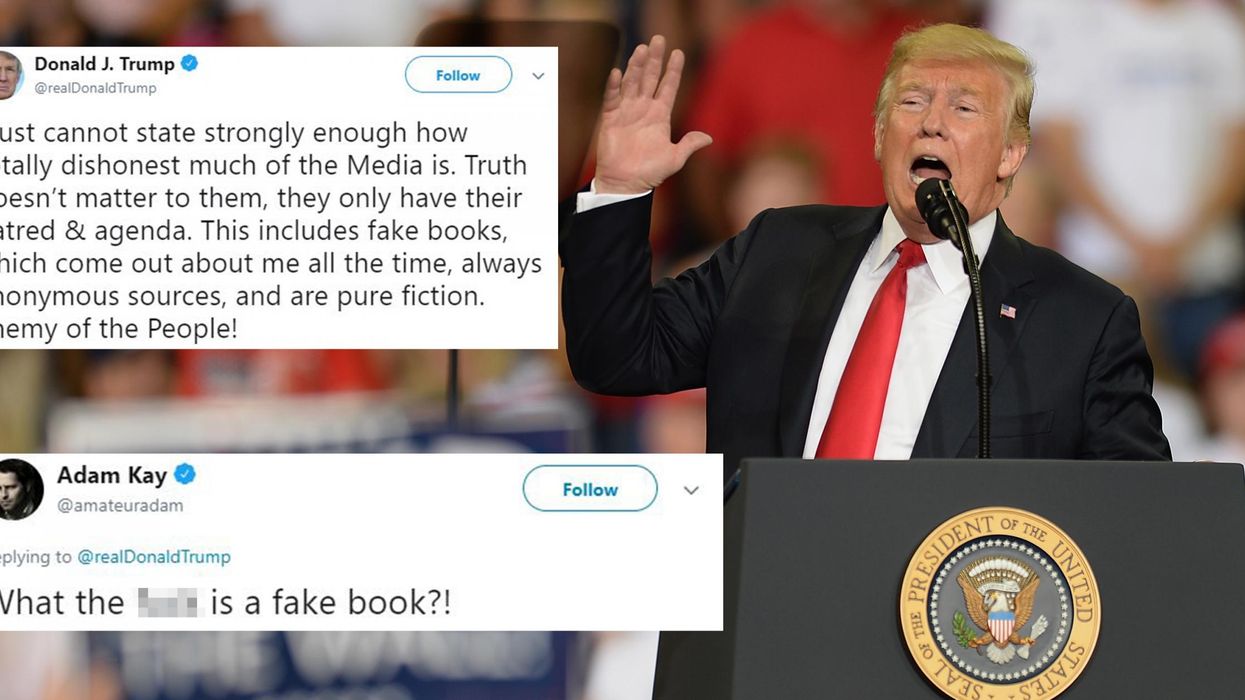 Michael B. Thomas/ Getty Images North America/ Twitter
It feels like we've written this a million times over the past few years, but Donald Trump had quite a day yesterday.
At a rally in Indiana, the president attacked his own Justice Department, the FBI, and embellished facts about the US economy, all while trying to support Republican senate candidate Mike Braun.
In an event which saw a "volunteer" bodyguard attempt to prevent a photographer from taking a picture of a protest, Trump also decided to go after his old friends the media and his new nemesis, Google.
Trump believes that Google is attempting to censor him and other conservative voices on the internet. At the rally he said:
We as a country cannot tolerate political censorship, blacklisting and rigged search results.

 We will not let large organisations silence conservative voices.
Trump, who was obviously in a bad mood, had begun this rant earlier on Twitter when, in among a rant against CNN, he introduced a new phrase 'fake books'.
Now, we know that Trump was obviously referring to books that are directly about him (James Comey's A Higher Loyalty, Michael Wolff's Fire and Fury, Omarosa's Unhinged), which he obviously disagrees with, but to brandish them fake books is a little bit of a stretch.
Like, you can actually buy most of them in shops. They physically exist in this mortal realm. You can touch them. They are clearly real.
Much like us, the rest of the internet was confused about what he meant by "fake books".
People had suggestions of what the 'fake books' might entail.
Of course, when you have a populist leader who leans to the right of politics, who starts an anti-book rhetoric, it can cause people to make comparisons to other leaders who didn't like books.