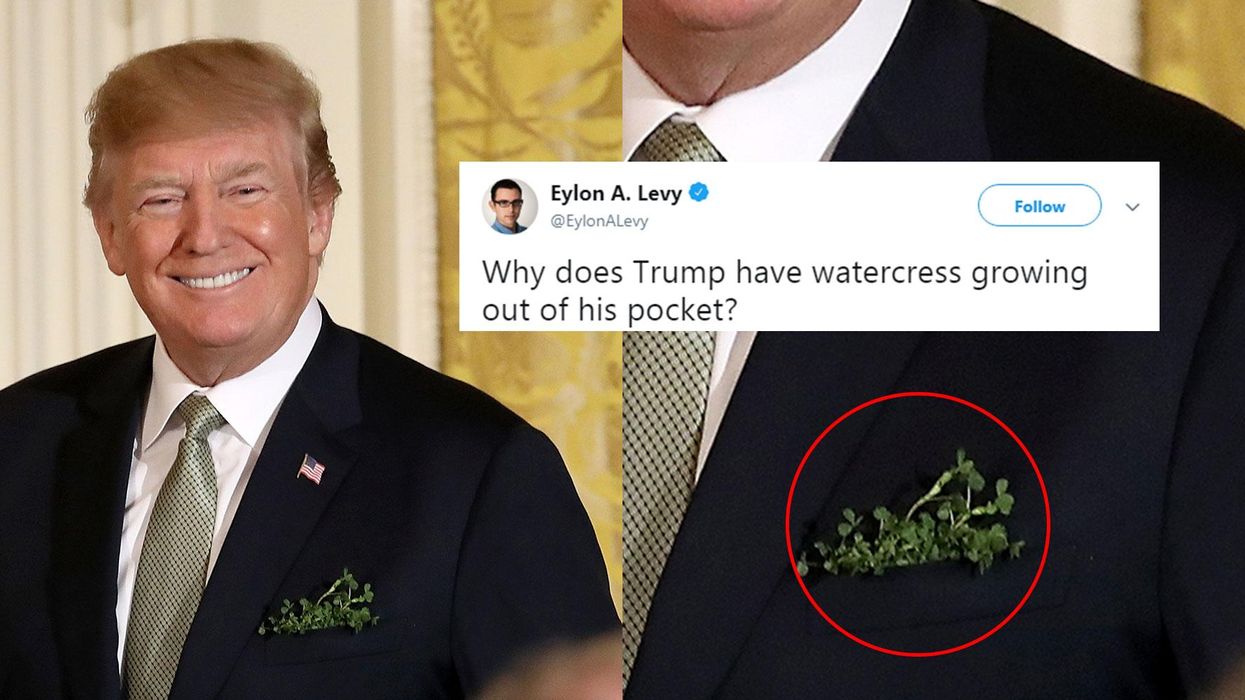 WIN MCNAMEE/GETTY IMAGES/ TWITTER; Twitter / @EylonALevy
Donald Trump has done a lot of strange and controversial things in his time, but he isn't known for making fashion statements.
Apart from that time he wore a mismatched suit, he's a pretty straight-laced guy who enjoys a standard suit and tie combo with the occasional foray into golfing gear.
However, on Friday it seemed he was trying something bold and new when he appeared at the White House with what looked to be grass or even watercress in his jacket breast pocket.
Twitter will have fun with this. @darth https://t.co/d5Tr1etne1

— michael finn (@michael finn) 1521126739
As you can imagine, the internet had a field day trying to guess what was going on.
Trump is said to have ditched his questionable McDonald's based diet recently in favour of soups and salad, which is great.
But this wasn't a case of the US President saving a bit of food for later in his jacket.
No, it was actually a handful of shamrock that he was sporting to honour the visit of the Irish Prime Minister Leo Varadker to the White House.
Ahead of today's St Patrick's Day celebrations, both Trump and Varadker wore shamrock in the pockets before the Irish PM presented the POTUS with a bowl of the famous sprig.
Picture: Win McNamee/Getty Images
During the meeting, both men praised each other with Trump stating that Varadker was "doing a great job."
Trump also expressed an interest in visiting Ireland in the near future.
Taoiseach Leo Varadkar has presented US President Donald Trump with the traditional bowl of shamrock https://t.co/qRi8nFkbHi

— RTÉ News (@RTÉ News) 1521152714
Before anyone asks, yes Barack Obama did wear a shamrock when he met then Irish PM Enda Kenny in 2013.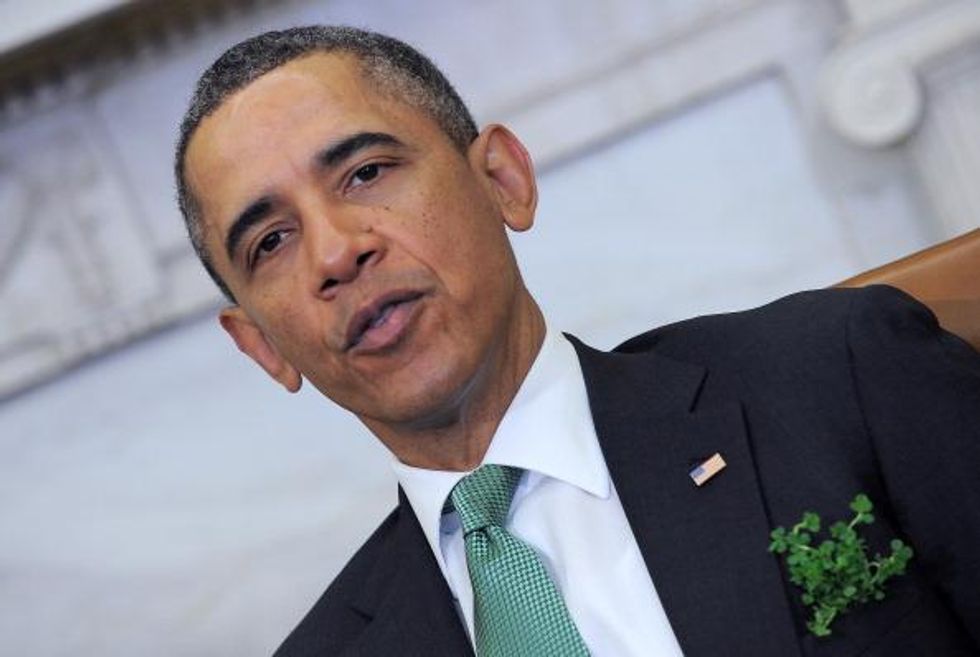 Picture: JEWEL SAMAD/AFP/Getty Images
HT The Cut