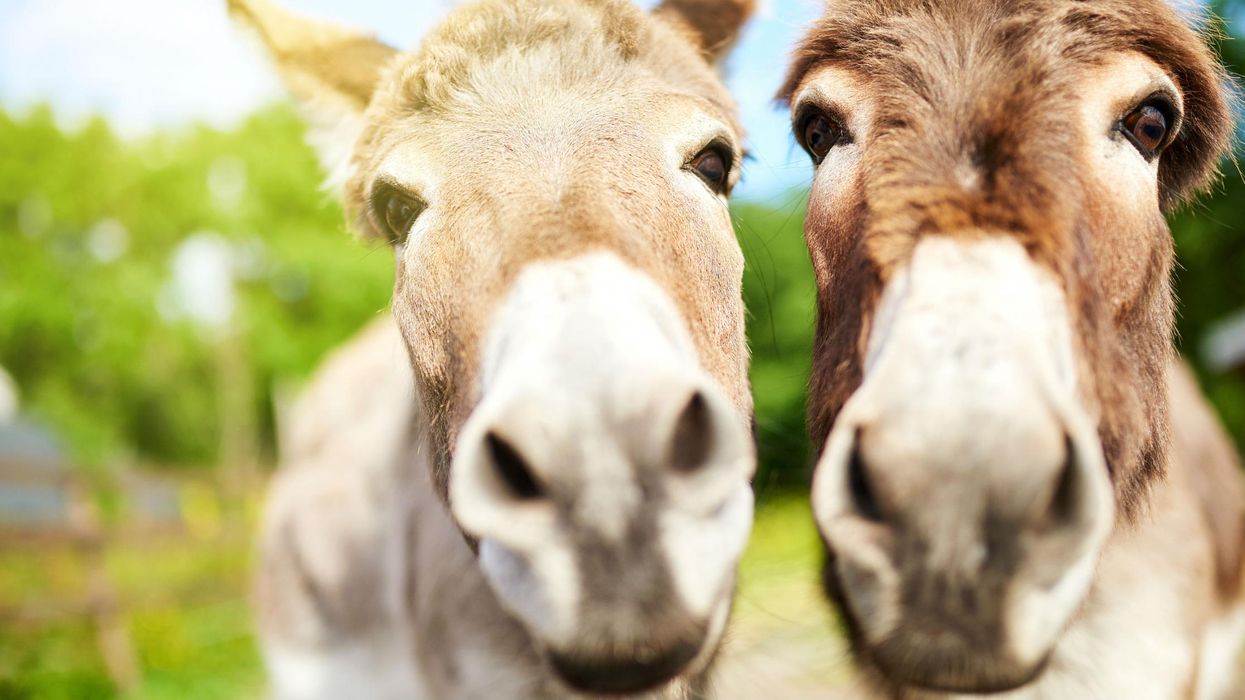 iStock
Tourists in Greece who weigh more than 100kg will no longer be able to ride donkeys, thanks to new animal protection legislation.
The country's Ministry of Rural Development and Food published new regulations about the wellbeing of donkeys following complaints and media coverage of their suffering in the island of Santorini back in July.
Regulations state donkeys that provide rides for tourists should not carry anything heavier than 100kg, or one fifth of their weight.
Animal activists campaigned for the changes after claiming donkeys had to carry heavy loads seven days a week, which consequently crippled them. Another complaint levelled against animal owners was the lack of shelter, rest and water provided for the animals, leaving many with permanent spinal injuries and open wounds from saddles that didn't fit properly.
The bulletin begins: "The owners of working equidae should ensure that the animals' level of health is high. There should also be disinfection materials in their living quarters and workstations."
Under no circumstances should be used animals unfit for work i.e., ill animal, injured, animals in an advanced pregnancy as well as animals with poor maintenance of hooves.

The animals should be given appropriate and adequate food and fresh drinking water daily, into containers which cannot be contaminated and are cleaned at least once a day.

Working equines should not be loaded with excessive weight for their size, age or physical condition. The load cannot exceed the weight of 100kg, or one fifth of their body weight.
Earlier this year, animal protection group The Donkey Sanctuary condemned the practise of using donkeys to carry tourists on the Greek island. In a statement they said:
"We were dismayed by the conditions we witnessed" on a recent visit to Santorini.
"With the holiday season coming into full swing…exhausted donkeys and mules are spending long days in the scorching sun, carrying tourists or heavy and harmful rubbish loads, with little to no water, food or shade."
Last summer, a petition, titled 'Stop Animal Abuse of Donkeys and Horses' on Change.org received more than 70,000 signatures.