Picture: Muslim Aid
While there are no national figures on homelessness, charity Crisis estimates there are 3,569 people who slept rough on any one night across England last year.
As the weather becomes cold, conditions for homeless people becomes even more difficult, and food - already a scarce commodity - is harder to come by.
East London mosque, in collaboration with the charity Muslim Aid, have come together to provide food for the homeless people of London over the Christmas period.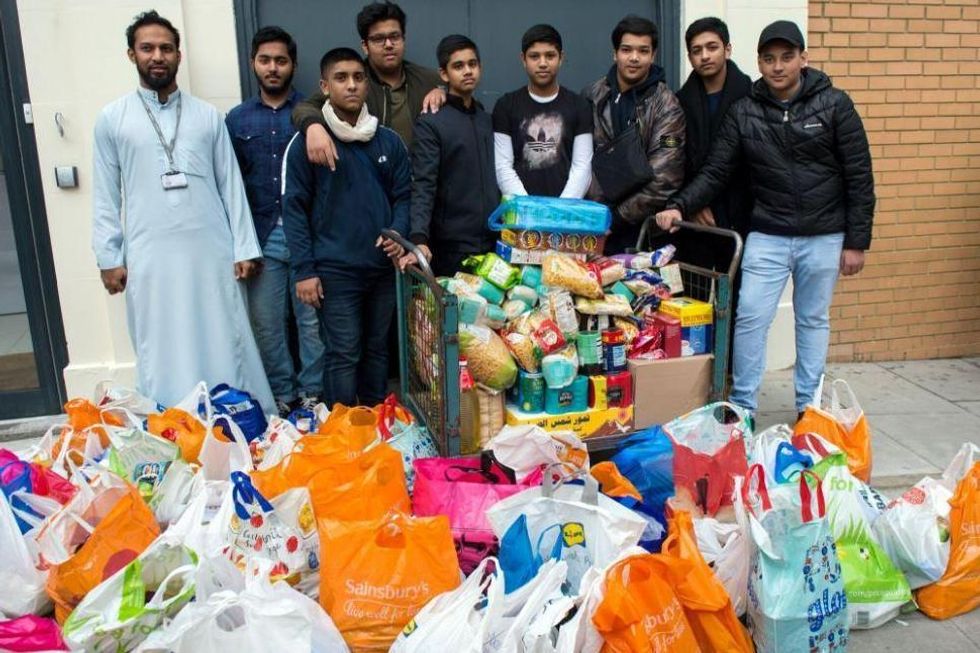 Picture: Muslim Aid
The mosque, which is one of the largest in Europe, received 10 tonnes worth of food donations after it hosted 'The Big Food Drive' during Friday prayers.
Jehangir Malik, Chief Executive of Muslim Aid said:
With austerity cuts and the housing crisis, more and more people are ending up on the streets – destitute. We, as a Muslim charity, want to do everything we can to help the most vulnerable people in this country this Christmas, regardless of faith or background.
In March the mosque had been the target of Britain First, where deputy leader Jayda Fransen and her followers set up a 'protest' outside. Fransen had been recorded shouting "turn away from the false prophet" and other inflammatory statements related to Islam.
Local schools and businesses around Whitechapel also took part in the recent food drive, and all the food donated will be delivered to Crisis, who will then distribute it amongst homeless people.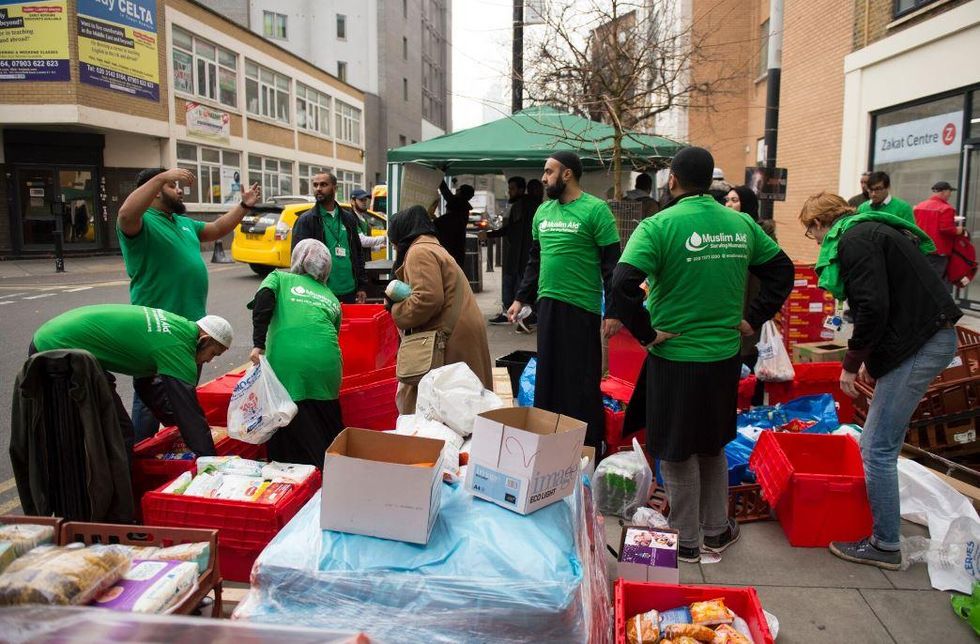 Picture: Muslim Aid
Ian Richards, Head of Crisis at Christmas, said:
We'd like to thank Muslim Aid and the East London Mosque for their kind support. This food will help us provide a lifeline for homeless people this Christmas and bring them one step closer to escaping homelessness for good.
Picture: Muslim Aid/ Reverand Bernadette Hegarty of St Pauls, middle, who attended the event.