If the rip-off that is graduation gown hire wasn't enough of an outrage, a student has called out what she believes is classism and sexism at the University of Edinburgh.
In a section of the university's website, female students were offered fashion advice regarding their upcoming graduation ceremonies.
The article (since deleted) was attributed to retailer Harvey Nichols, and suggested graduands spend several hundreds of pounds on the clothing they wear to the ceremony.
As well as linking to a page of expensive Prouenza Schouler clutch bags, the article patronizingly referred to female students as "girls".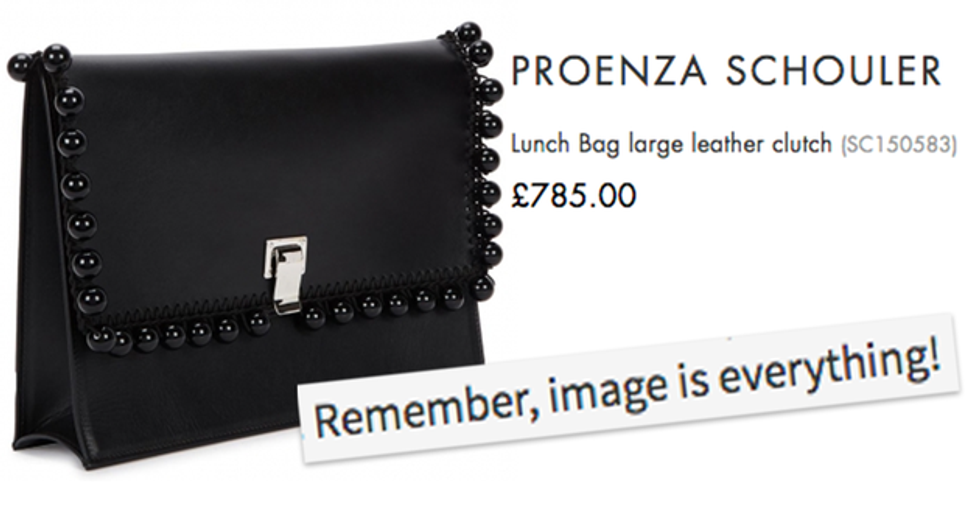 It was subsequently accused of:
Classic, cissexism, gender essentialism/binarism.
The piece was quickly picked up by the feminist group Cuntry Living. As a member posted on the Facebook page:
I'm not sure who determined that it was appropriate to suggest spending £500 on shoes and £600 on a clutch bag for graduation, but it's a disgusting and classist suggestion to offer as 'advice' to a group of people almost certainly graduating with several thousand pounds of student debt.
Others on Cuntry Living and Twitter took aim at the tone used throughout the Harvey Nichols article.
In particular, phrases such as Remember image is everything and a clutch with personality to store your lippy and smartphone do rather jump out as retrograde.
In general, addressing soon to be graduates as:
Girls,
is extremely patronising.
Edinburgh University has removed the original article from its website and apologised to students from its Twitter account.
It also responded to Speedie's email (supplied to indy100, below) which she says was one among many that students sent to the University.
The article to which you refer was not published by Student Administration, but i can confirm that has now been removed from the University Website
indy100 spoke to Speedie, who said:
I'm disappointed that a learning institution thought that it was an appropriate article to post on their own page; it's hugely exclusionary towards a majority of working class and middle class students, as well as reinforcing a strict gender binary.
Harvey Nichols also issued a comment on Thursday:
The comments put forward are not reflective of our company's brand values and as such have been taken down. We'd like to apologise for any offence caused.
indy100 has contacted Harvey Nichols to ask if they plan to issue a formal apology similar to the university's. We have yet to receive a response.