EllenTube / Screengrab
Imagine wandering around your local supermarket, in your own little world, pondering what you're going to cook for dinner that evening - and seeing Ellen DeGeneres and Oprah Winfrey​ striding past talking about squeezing peaches.
That's exactly what happened to shoppers in one American grocery store when two of the most famous TV personalities rocked up to the veggie aisle.
First things first, Ellen explained, you need to bring your own bags to help the environment.
And much like the Great British Bake Off, there was plenty of innuendo.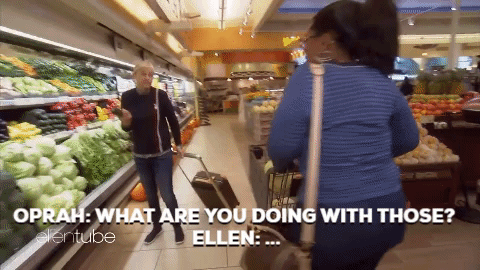 And a few surprises...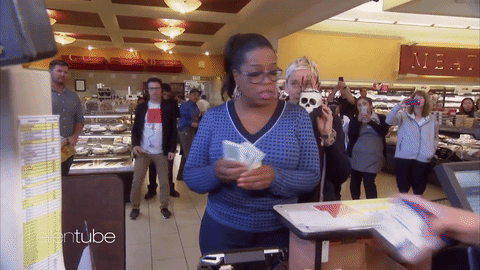 Watch what else happened below: