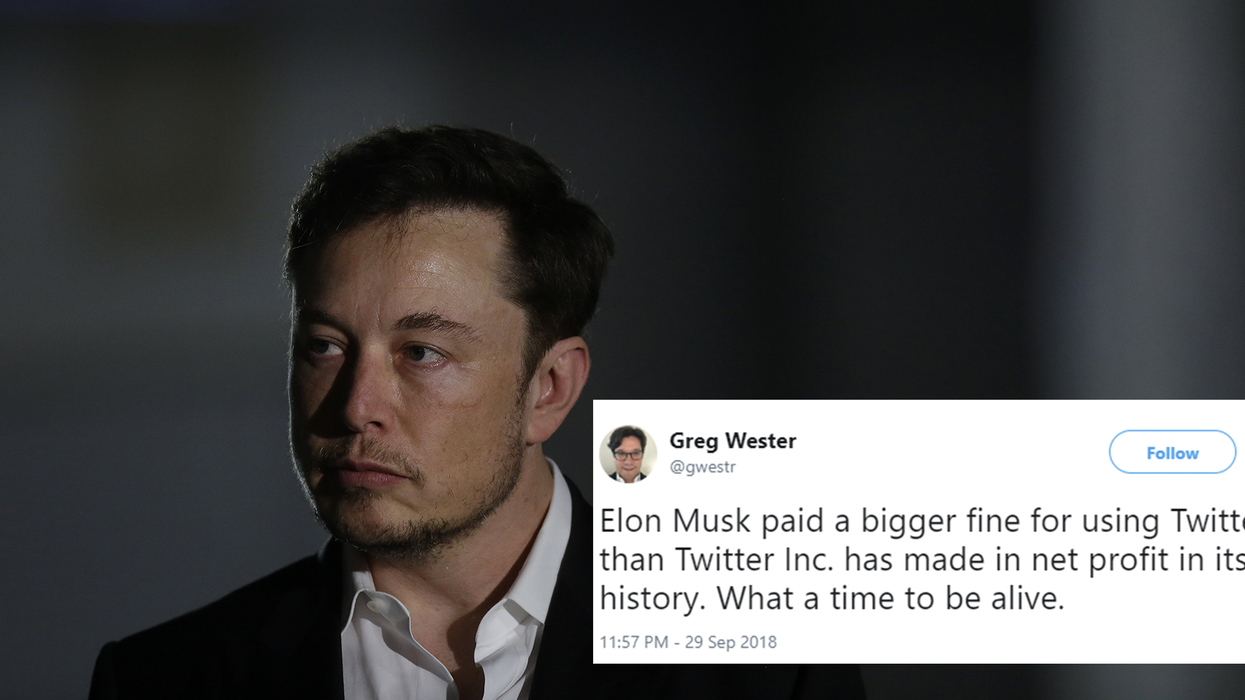 Joshua Lott / Stringer / Getty Images
Elon Musk has had to resign as chairman of Tesla, and people on Twitter have all been making the same observation.
It all started to go wrong for South African born tech billionaire Musk after he tweeted in August that he was going to take Tesla private. In the tweet he wrote:
Am considering taking Tesla private at $420. Funding secured.
Shares in the company briefly rose after his announcement, but later fell again. On Thursday, the Securities and Exchange Commission (SEC) decided to sue Mr Musk for alleged securities fraud over the tweet.
Under the deal, Mr Musk will remain the CEO of the company, but will have to step down as chairman, and both he and Tesla will have to pay a $20m (£15m) fine.
People were quick to point out just how expensive the tweet was. Ouch.
Others shared their 'hot takes'...