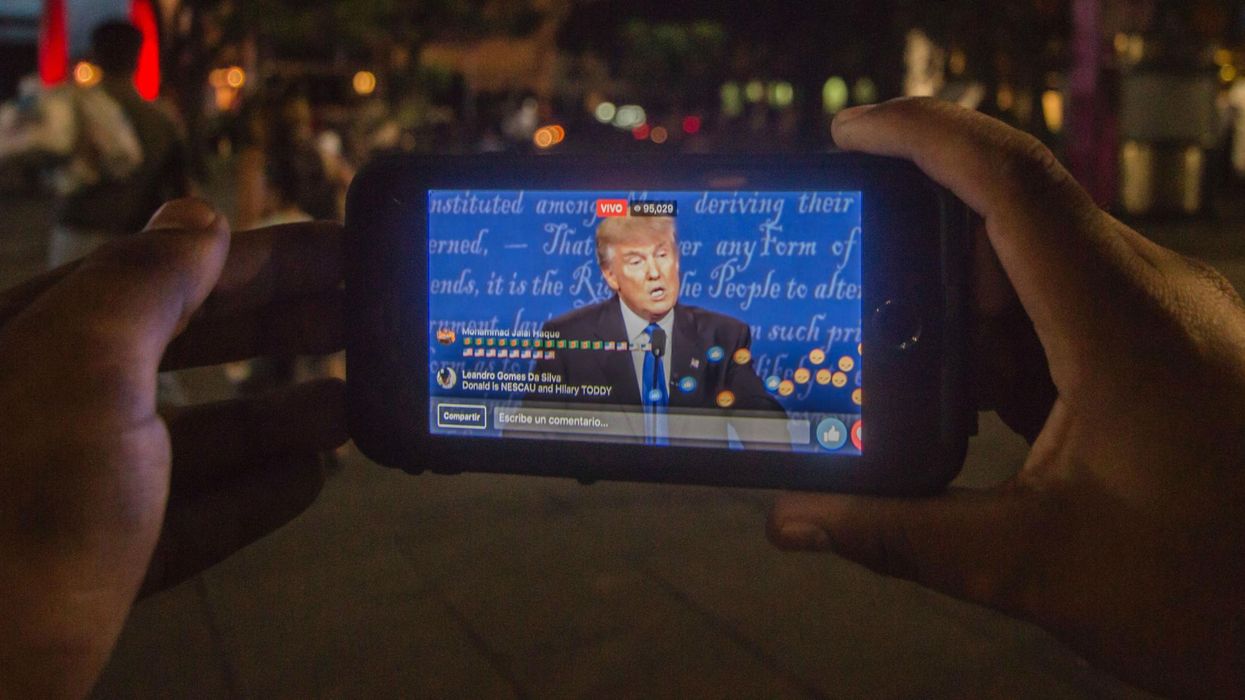 Plenty of us are confronted with Donald Trump on our smartphones on a daily basis.
His Twitter rants routinely make headline news, whereas videos of his rally speeches circulate through social media at a relentless pace: it can sometimes feel like Trump is everywhere.
This isn't about to change.
In fact, he's about to get a direct line to US citizens' smartphones in the form of a new emergency alert system, due to be trialled by FEMA (Federal Emergency Management Agency) on September 20th.
This wireless alert system already exists, but Trump will soon be allowed to personalise messages. Don't worry though – no political rhetoric will be allowed, and the messages will have to be a direct communication of a state of emergency. No 'sad!' or 'fake news', or even 'covfefe' to be found, apparently.
FEMA – which Trump partially defunded earlier this year in order to pump money into ICE detention centres – has clarified that the government won't be able to track users' end location with the system, and NBC Newshas gathered quotes from social media experts praising the scheme.
Karen North, director of the Annenberg Digital Social Media program at the University of Southern California, said:
If you separate this from the politics and personality of any individual president then this is a great idea and an amazing use of technology to reach everybody if they're in harm's way.
This may be true, but the announcement has still sparked inevitable online jokes, with some users suggesting that he'll start to use it like his presidential Twitter feed.
A backup trial is scheduled for October 3rd, just in case there are any problems with the first scheduled test.
And if it fails, just remember: it was probably the media's fault.