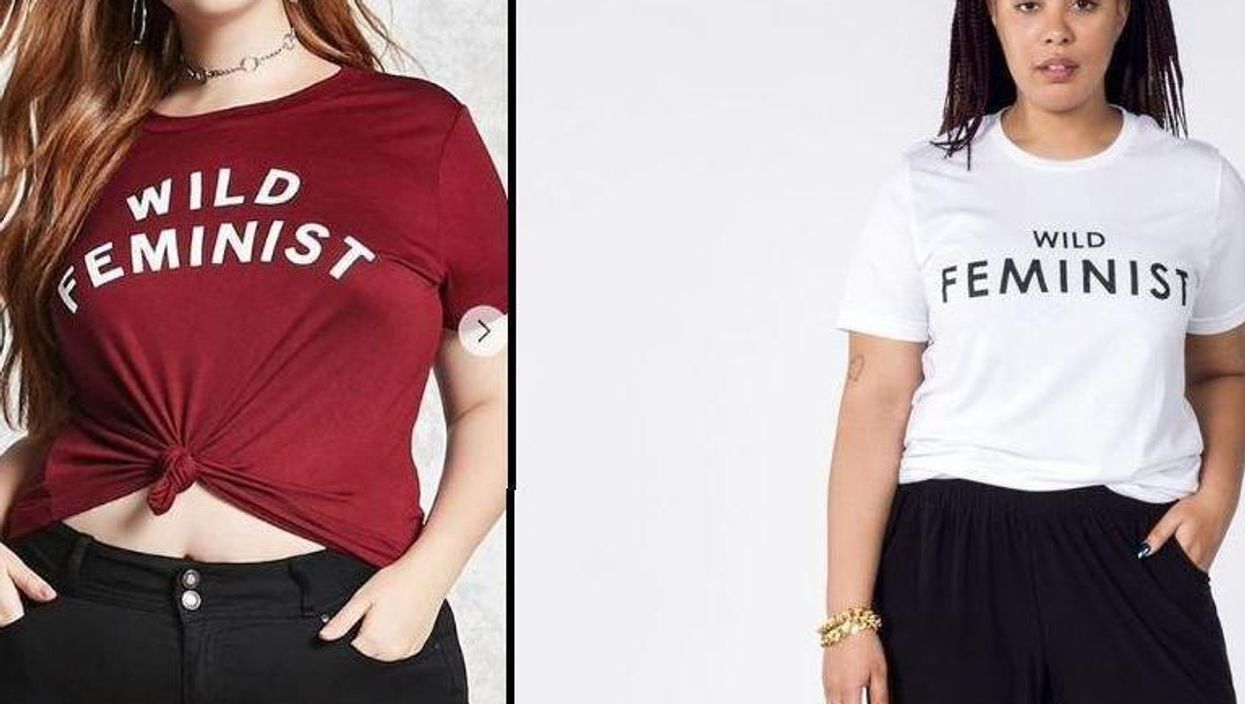 Forever 21 (L) and Wild Fang (R)
Forever 21 appears to have gotten itself in a spot of trouble.
The fashion retailer recently released a new line of T-shirts with 'Wild Feminist' printed on the front.
You know, to get with the program.
Except, the design may not be theirs.
Emma Mcilroy, CEO of the Indie fashion brand We are Wild Fang, has accused Forever 21 of lifting her design.
In an Instagram post, she called them out, posting a screengrab of Forever 21's T-Shirt along with the caption:
Hey Forever 21, you SUCK. Please stop ripping us off.
She accused the business of trademark infringement.
Let's take a look at the Wild Fang t-shirt , which has been worn by Sophia Bush, Kate Mara and Ellen Page: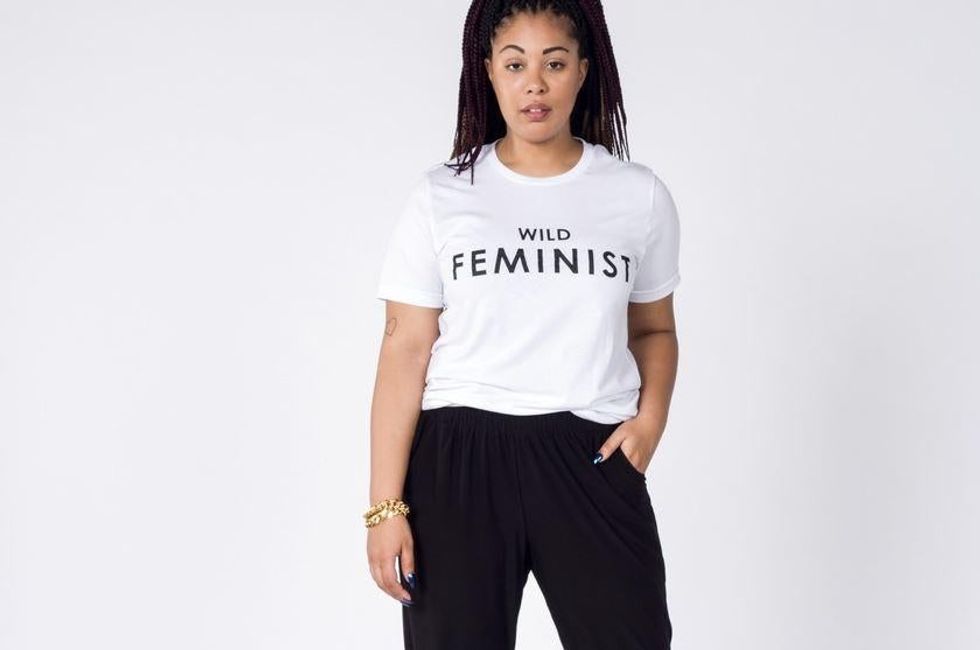 (Wild Fang website screengrab )
People online noticed the similarities between the two t-shirts and responded by criticising the retail giant.
One person wrote:
Ugh! I'm not surprised and can't stand this! It's a movement, not a trend. Target is notorious for this too!
Another wrote:
Oh my gosh! This is awful. There has to be legal action you can pursue…I'm so sorry – that is a pile of s**t.
Speaking to Refinery29, Mcilroy said:
When you rip off that T-shirt, you're not just ripping off us, you're also taking money out of the pocket of Planned Parenthood and the ACLU, because 10% of every product that we make goes directly to them.

So, yeah, it's just s***ty.
Forever 21 did not immediately return a request for comment.