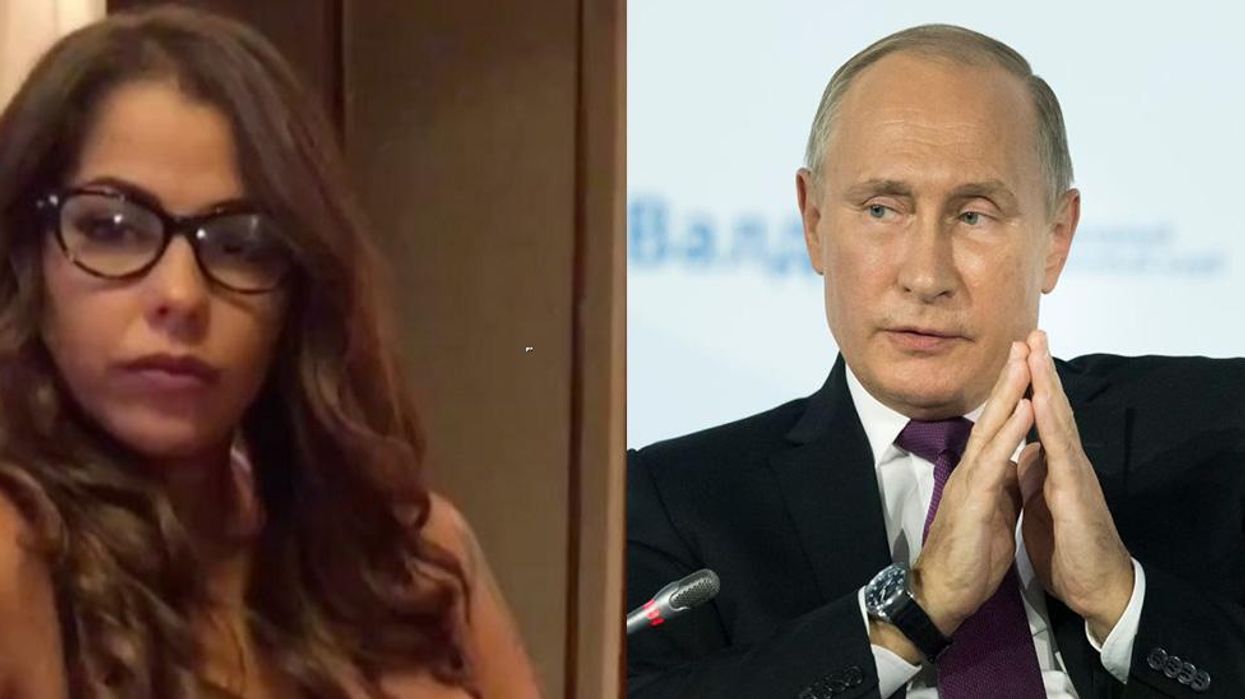 Elena Berkova/Instagram/ALEXANDER ZEMLIANICHENKO/AFP/Getty Images
A former Russian pornstar has declared her intentions to stand against Vladimir Putin in the 2018 Presidential elections.
32-year-old Elena Berkova, who lives in the northwest city of Murmansk, released a video on her Instagram stating her intentions and outlining her policies
According to the Daily Mail some of her more hard line policies include the death penalty for sexual harassment, men would not be allowed to divorce their wives and that skirts above 40 cm would be banned.
She also proposed the introduction of sex education into schools in order to teach youngsters about hygiene, pleasure and the law. Sex education currently isn't included in Russian curriculum.
Elena has previously flirted with politics.
In 2009 she announced she would run for mayor of Sochi, but RTreport that she never registered as a candidate, so it remains to be seen whether she has any real intention behind her declaration.
The Mail quote her as saying that she was inspired to run for President thanks to more females getting involved in Russian politics:
I made this decision recently, because women are actively taking part in the presidential campaign.

Some of them are from show business, I ran for mayor of Sochi and took have taken part in politics, so I decided to run for the President of Russia.
Berkova becomes the third woman to announce that they are running for President in 2018.
Reutersreports that both Ekaterina Gordon and Ksenia Sobchak have already announced their candidacy for office.
HT Metro
More: Angela Merkel rolled her eyes at Vladimir Putin and it was everything