Harrison Ford is expected to make a full recovery after being forced to crash-land his World War 2-era plane on a golf course in California.
In addition, the Star Wars and Indiana Jones actor has been praised for avoiding nearby houses and pulling off a "beautifully executed" landing.
Harrison was flying a WW2 vintage plane today, which had engine trouble upon take off. He had no other choice but to make an emergency landing, which he did safely.

He was banged up and is in the hospital receiving medical care. The injuries sustained are not life-threatening, and he is expected to make a full recovery.
Harrison Ford's publicist Ina Treciokas
The 72-year-old was taken to hospital with non-life-threatening injuries; with his son Ben tweeting that his father was "battered but OK".
I would say that this is an absolutely beautifully executed - what we would call - a forced or emergency landing, by an unbelievably well-trained pilot.
Christian Fry of the Santa Monica Airport Association
Hollywood actors reacted with relief - and mock indifference - to the news that Ford had survived the crash.
And, with Ford expected to make a full recovery, we feel comfortable enough sharing these tweets:
In 2000 Ford airlifted a trapped mountain climber in Wyoming to safety, and a year later rescued a missing 13-year-old boy scout with his helicopter.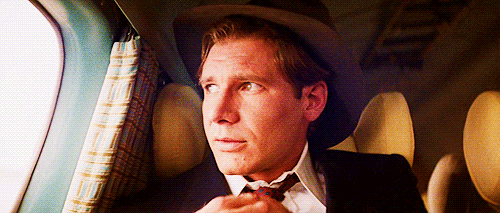 More: [Star Wars without music is even weirder than you might think]1
More: [X-ray machine uncovers secret of mystery Star Wars box]2
More: [What the new Star Wars trailer might look like if George Lucas directed it]3