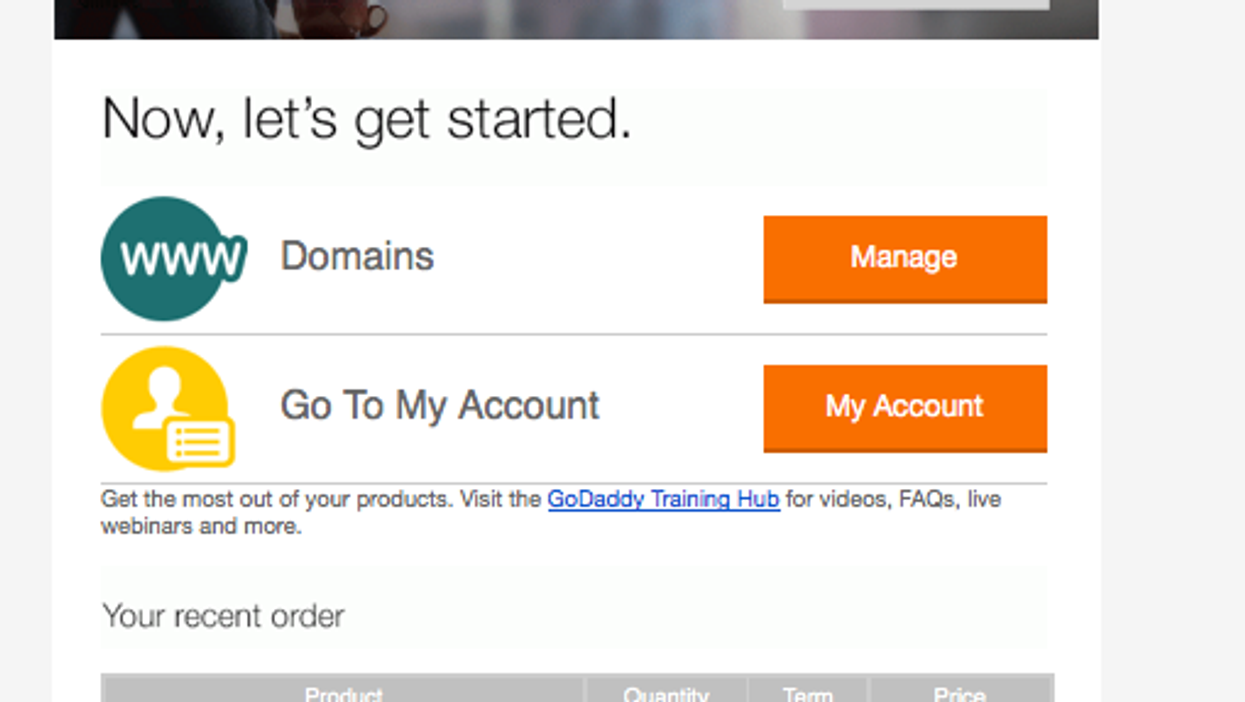 Earlier today Ukip's website went down with the type of holding page that appears when a domain's registration has lapsed.
Ukip has said it is aware of the issue and is looking into it. Meanwhile, an independent record label called Alcopop! Records claims it has bought the Ukip.org domain from GoDaddy.
Speaking to i100.co.uk a spokesperson for Oxford-based Alcopop! called Jack pOp said the label had bought the domain at around 10.30am for £200 ("which seemed steep, but y'know").
Mr pOp said that he has a receipt from GoDaddy (below) although is unsure if the registration will go through.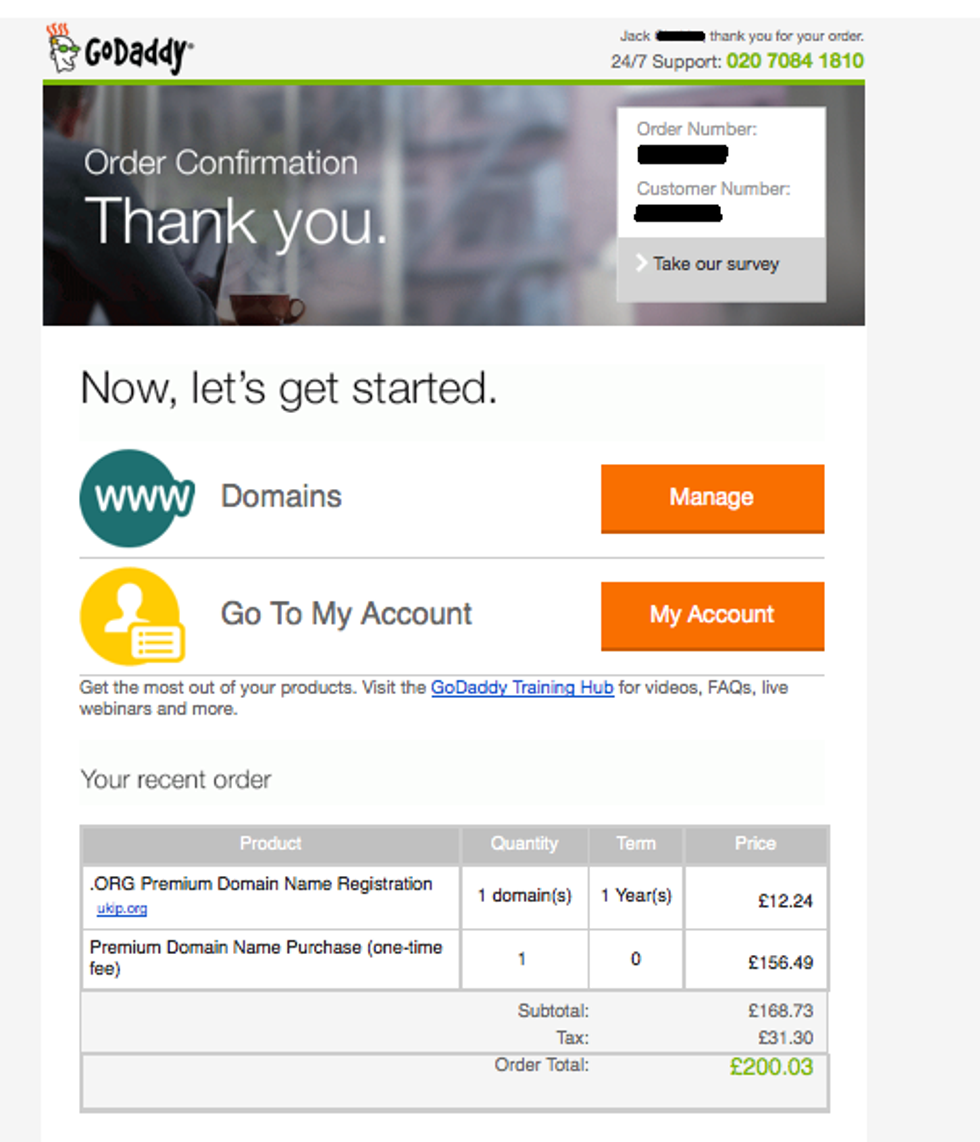 Asked what they will do with the website if it comes into their control, Mr pOp said:
[We're] not sure yet. Some great charities have suggested linking through to them so that sounds like a cracking idea.

What I really don't want to do, if it all goes through, is do anything to make a load of money - which would be horribly crass.
In a splendid aside, one of the bands on the record label's active roster is called... Johnny Foreigner.
A customer service representative from GoDaddy separately told i100.co.uk that one would not be able to buy the Ukip.org domain because it is registered with John Whittaker - Ukip's former chairman.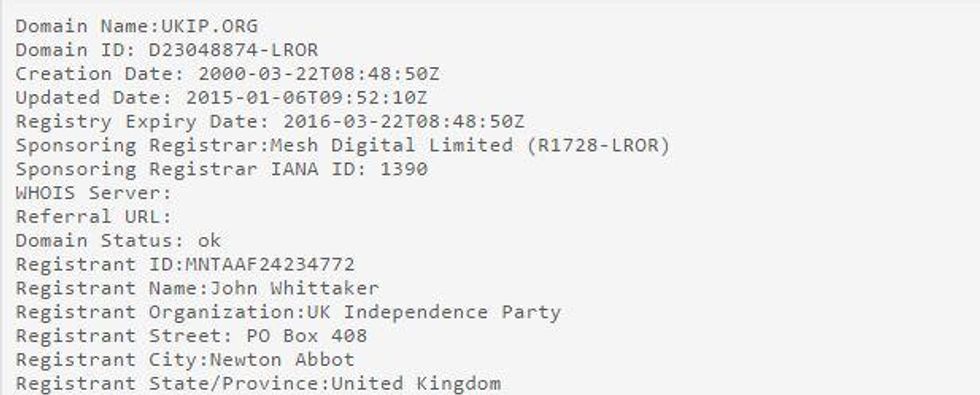 The domain's registration page appears on DomainTools as being registered with Mr Whittaker until March 2016.
It is not yet clear who is responsible for the website going down and speaking to i100.co.uk at midday a Ukip spokesperson confirmed the website is up and running again and is now "working for some people but not for others".
Asked about the domain being bought by Alcopop! the spokesperson said; "No idea on that I'm afraid, we haven't heard anything about that."
When pressed on what steps they would take if someone had bought the domain, the spokesperson told us:
We wouldn't comment on something that doesn't exist.
More as we get it...