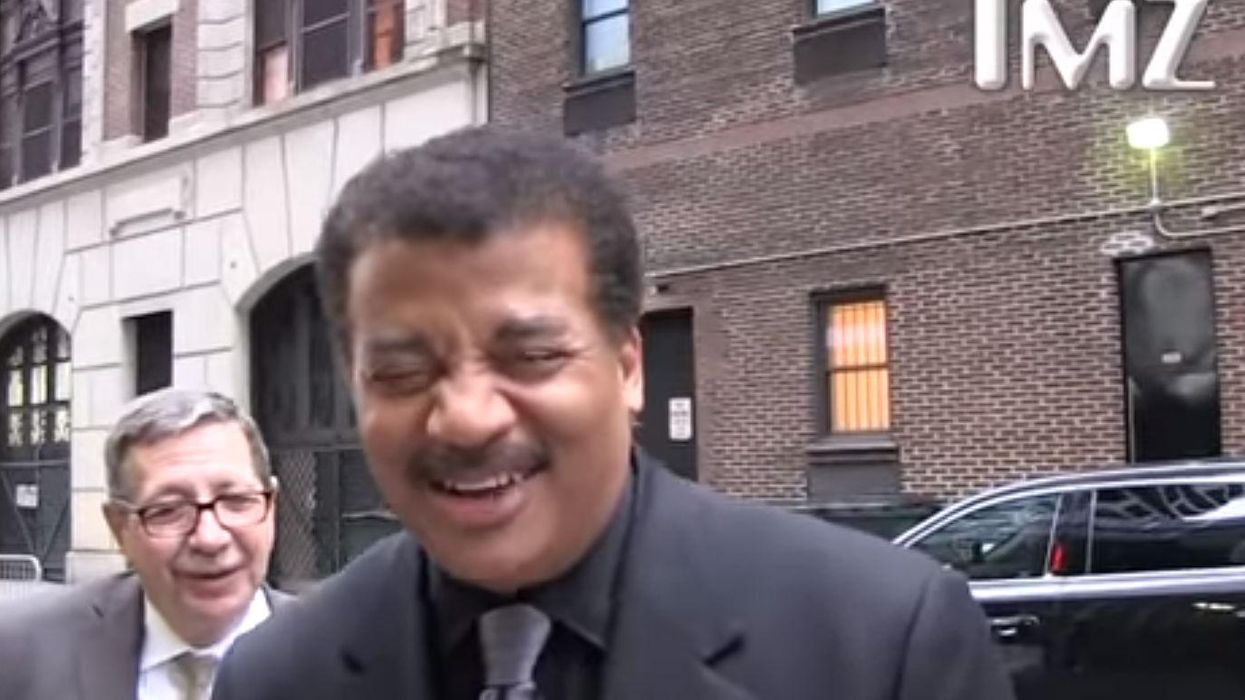 TMZ screengrab
What's it like to smoke weed in space? If you've ever been curious, Neil DeGrasse Tyson can tell you the theoretical side of things.
The astrophysicist, who loves to explain the nuances of space in easy, bite size chunks shared the little titbit of knowledge with his fans.
Speaking to TMZ, he said that smoking in space is fine…so long as you're locked in somewhere safe.
'The problem is, in space now, many things will kill you,' he explained.
So if you do anything to alter your understanding of what is reality, that's not in the interest of your health. If you want to get high in space, lock yourself in your cabin and don't come out. 'Cause you could break stuff... inadvertently.
Given that the International Space Station is a closed environment, you probably don't want to be smoking up. Which is just as well, given that astronauts, according to the BBC, are not permitted to drink alcohol on a NASA space centre. Smoking is probably a no no too.
During the interview, DeGrasse Tyson also took the opportunity to announce that he is Team Elon Musk.
'Let the man get high if he wants to get high,' he said, referring to the billionaire Tesla CEO smoking marijuana and drinking whisky last week during his live-streamed podcast.
In fact, says the astrophysicist, the founder of the Boring Company is:
The best thing we've had since Thomas Edison.