A few days ago Hollywood actor Mark Wahlberg revealed his daily routine to the rest of the world and it was bizarre, to say the least.
The Transformers actor claims to wake up every day at 2:30 am and is back in bed by 7:30 pm.
In between then he works out twice, has two showers, plays golf (for only 30 minutes), prayer time and several snacks, meals and a brief spell in a cryo chamber!
Yeah. That's a little odd Mr Wahlberg but who are we to question what you do with your life (although we suspect that it might be a little tongue in cheek).
Anyway, it would appear that Wahlberg isn't the only Hollywood star who lives by an intense routine.
During a recent appearance on The Tonight Show, Ryan Reynolds shared what his average week looks like, which was his out-of-office email reply and quite frankly, it puts Wahlberg's to shame.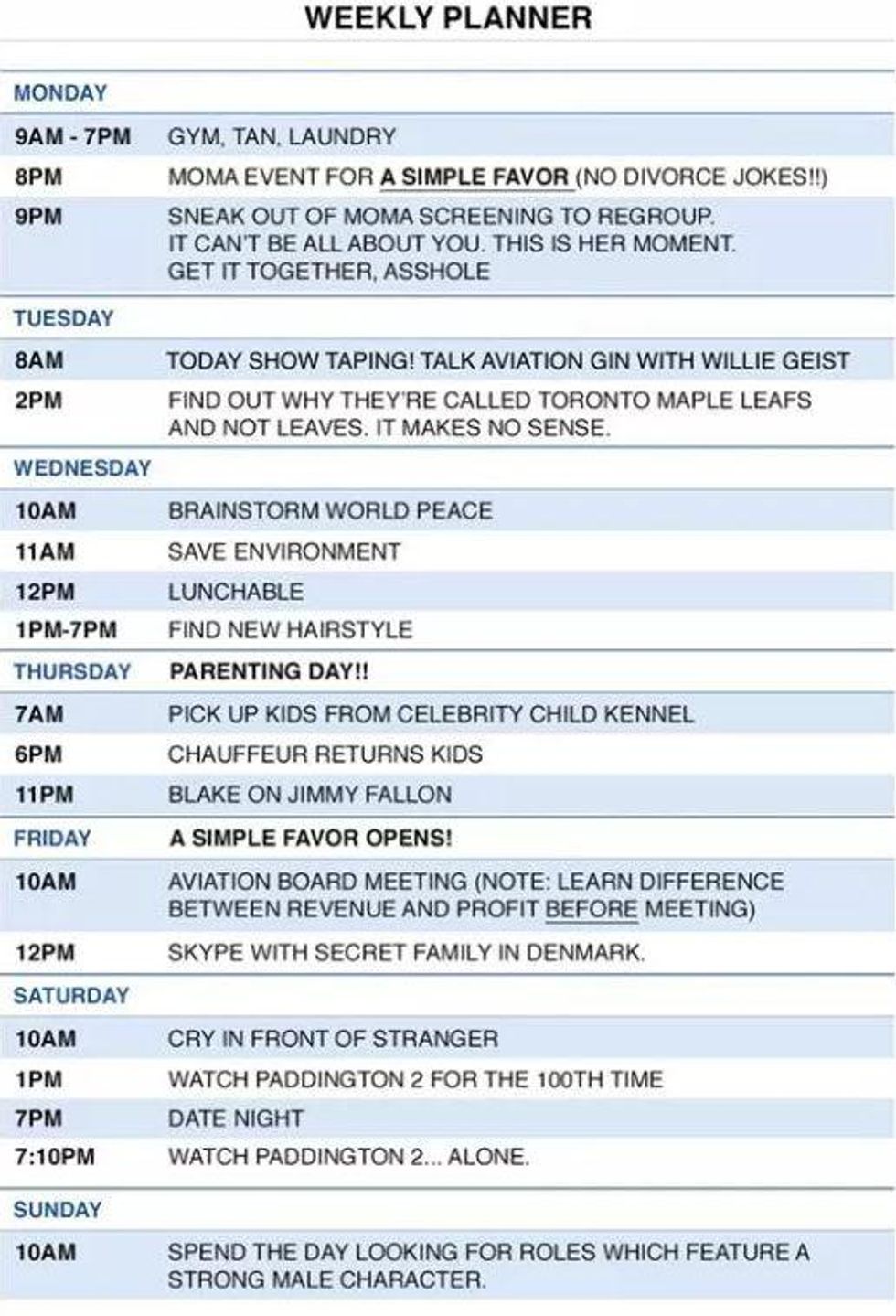 Picture: Ryan Reynolds
'Brainstorm world peace?' Spend six hours finding a new hairstyle?, 'Skype with secret family in Denmark?' 'Cry in front of a stranger?' 'Parenting day?' A 10-minute date night followed by watching Paddington 2 alone?
Sounds exhausting.
Obviously, the Deadpool actor was poking fun at Wahlberg but if you want to see the email for yourself drop him a line to Ryan@aviationgin.com.
However, Reynolds has since claimed that he wasn't mocking Wahlberg and released his schedule first and more importantly doesn't spend six hours styling his hair. It actually takes a lot longer.
This is insane... As far as I know, I released my schedule first. And I'd never spend 6 hrs coming up with a new h… https://t.co/GzlD0HcrbT

— Ryan Reynolds (@Ryan Reynolds) 1536952203
HT Lad Bible