This tweet from Lord Ashcroft got us thinking about the Conservative Party's conference slogan. So we had a go at fixing it for them. The original can be seen here.
First with the Grant Shapps group shot...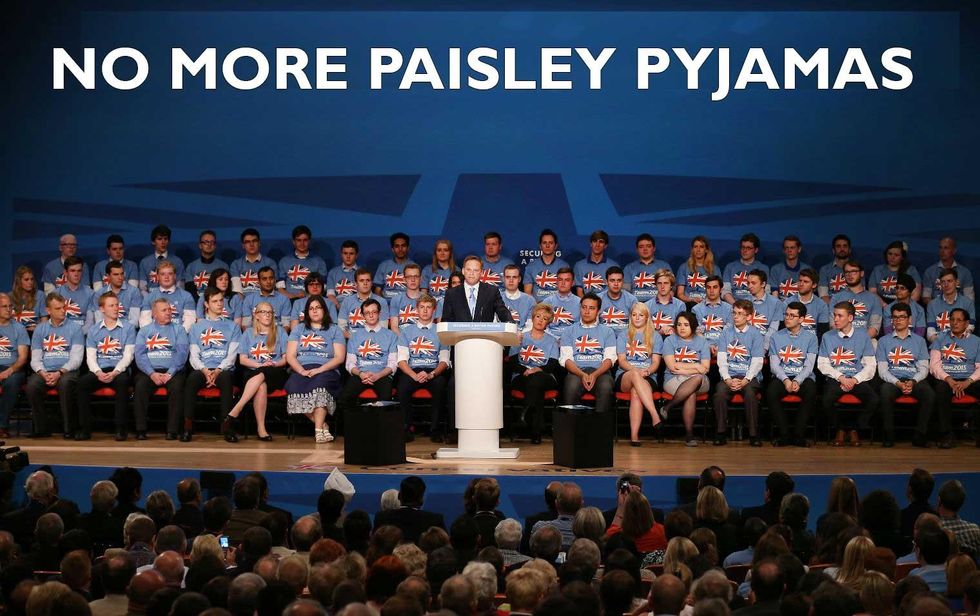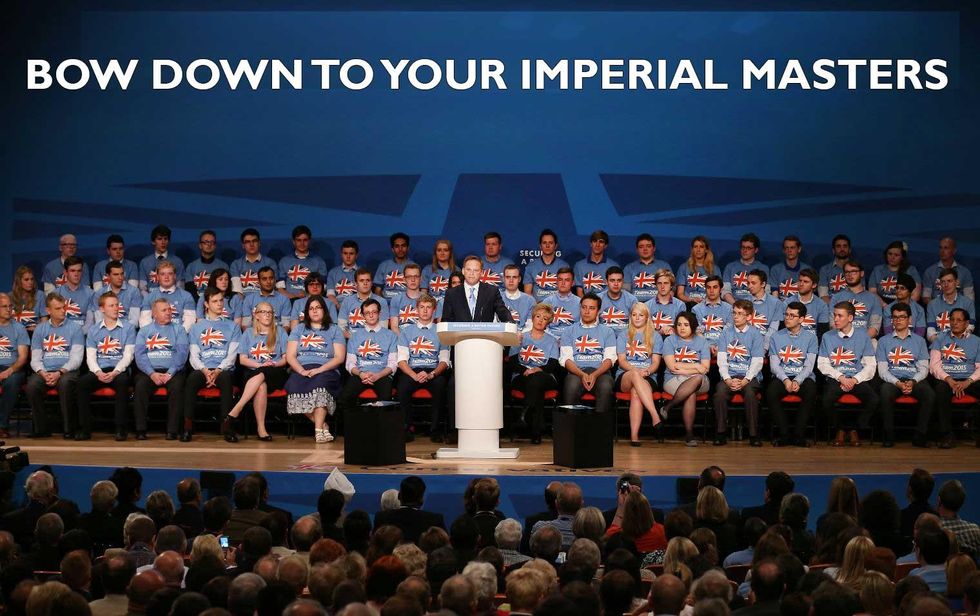 And with George Osborne's speech...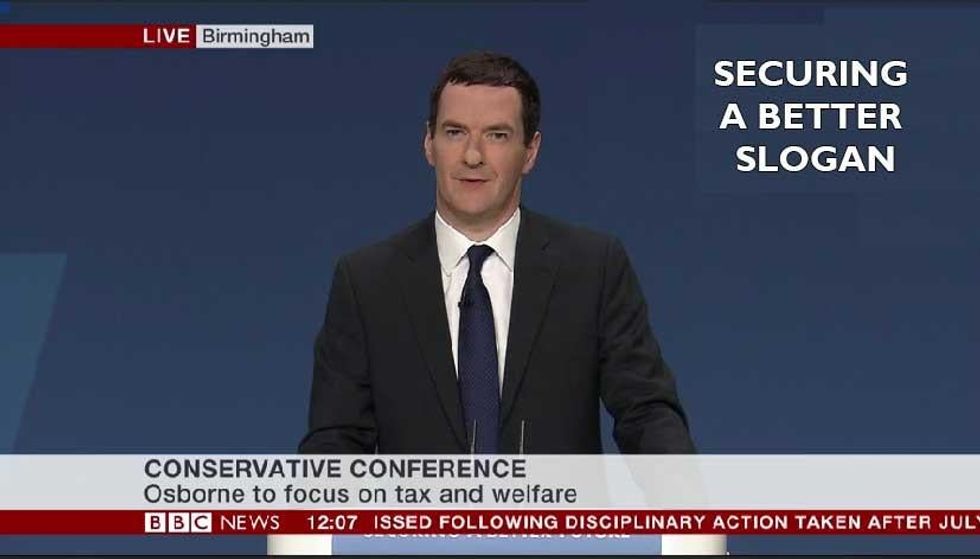 Please note, Osborne actually said this last one.