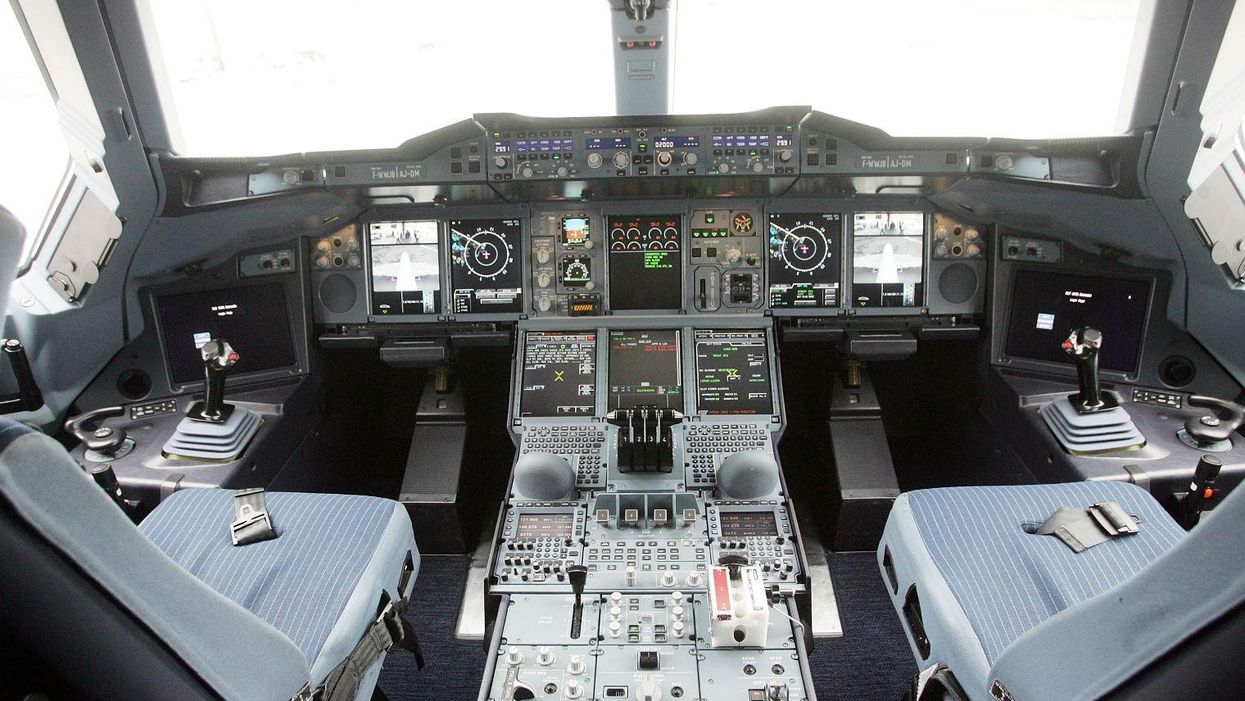 Reports emerged on Thursday morning that one of the pilots of the Germanwings plane that crashed in the French Alps may have been locked out of the cockpit.
Citing evidence from a recovered black box flight recorder, an unnamed investigator told the New York Times that one of the pilots left the cockpit and was unable to return before the plane went down.
"The guy outside is knocking lightly on the door and there is no answer," they are quoted as saying. "And then he hits the door stronger and no answer. There is never an answer. You can hear he is trying to smash the door down," the investigator added. The report is yet to be officially confirmed.
Separately, French aviation experts told the AFP news agency that the descent of the plane may have been a deliberate choice by the pilot who remained in the cockpit.
An Airbus cockpit door control panel (Picture: Airbus/YouTube)
They said that events pointed to either the suicide or sudden illness of the remaining pilot - but they said illness was unlikely because a conscious decision must have been made to place the aircraft on a gentle downward trajectory.
After the 9/11 attacks in 2001, in which terrorists stormed cockpits and overpowered pilots, aeroplane regulators stepped up security measures and made manufacturers reinforce cockpit doors making them much harder to open from the outside.
This video produced by Airbus, uploaded in April last year and highlighted by Quartz, shows how the new, secure door system works.
The video shows how the pilots control access to the cockpit through a toggle switch inside. Permission to enter can only be granted by a pilot after a crew member uses an internal telephone to contact them. A scenario showing standard procedure starts at 1:30, while a second from 2:45 shows how access is blocked in case that procedure is not followed.
A third scenario shown from 4:05 shows what happens when the pilots are incapacitated inside the cockpit. A crew member enters an emergency access code on the keypad outside the cockpit which then opens the door after 30 seconds.
However, the Independent's Simon Calder explains that the pilot can override this emergency code by using the toggle switch inside the cockpit, meaning the door cannot be opened for a pre-set length of time between five and 20 minutes.