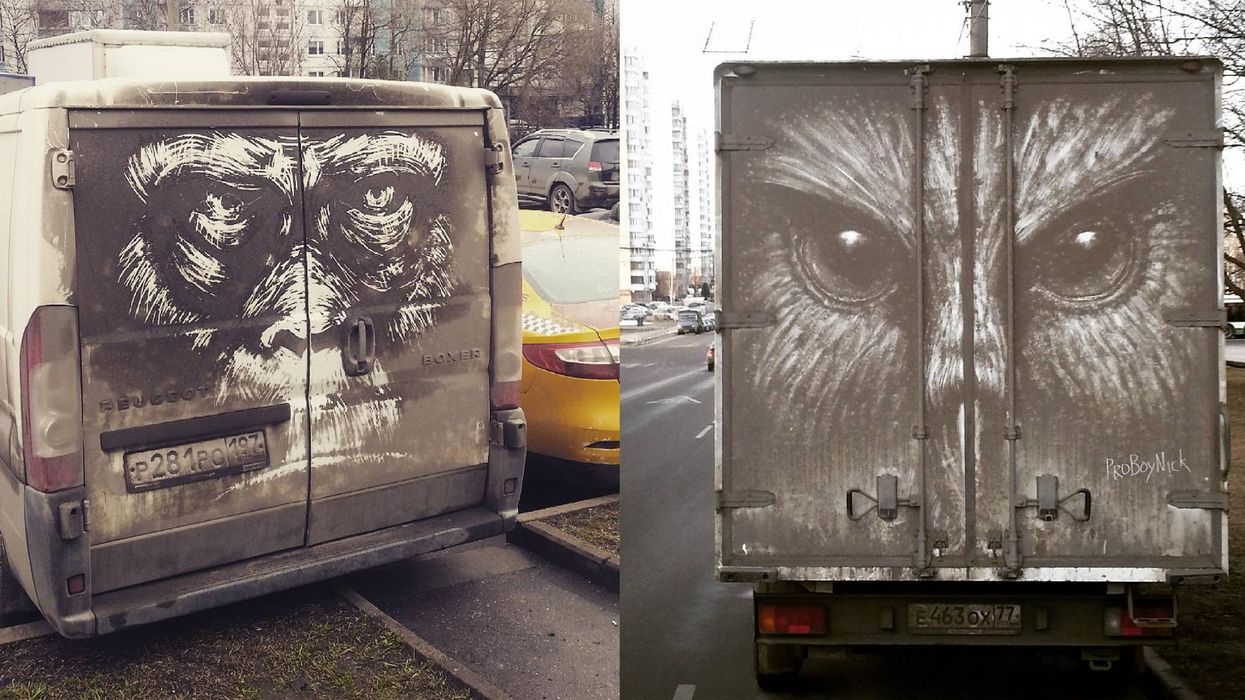 Instagram / @proboynick
Filthy cars and vans in Moscow, Russia are being turned into amazing works of art, but not quite how you'd expect.
Russian illustrator Nikita Golubev (aka @proboynick) epitomises the world being a canvas by showing one person's dirt is another's paint.
The works of art are 'painted' onto parked, dirty cars leaving amazing, albeit fragile drawings
These two blue lilies were a much needed addition to this rust and dirt laden van
Another has been graced by the striking face of an owl.
Why would you want to clean your car after seeing this?
Golubev's dirt converted into art project is gathering a major following, with some pictures getting over 600 likes in a few days.
Amazing.
More: How a glamorous fake Instagram account tricked 50,000 people and hid a horrifying message