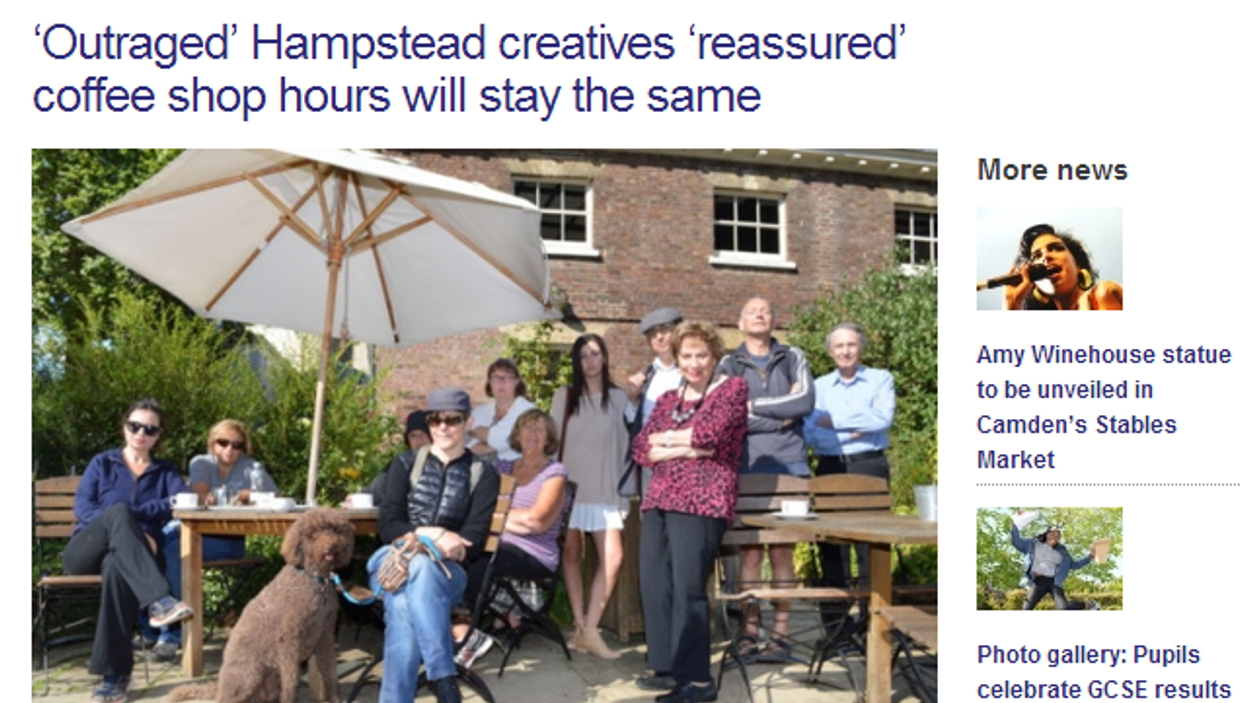 In the history of the most 'Hampstead' newspaper stories of all time, the Hampstead and Highgate Express has surely just released one of the best.
It had been rumoured that the cafe at Kenwood House would be opening an hour later than usual when new owners took over in October.
Thankfully the opening hours will remain the same, but that didn't stop some residents of the affluent north London suburb from fearing the worst...
Here are some of the highlights:
"Dog walkers finishing early morning strolls on Hampstead Heath and mothers returning from the school-run were left reeling by [the] news."
I drop my kids off at school and walk down over the Heath to the café. If it opens at 10am, what am I going to do for an hour?