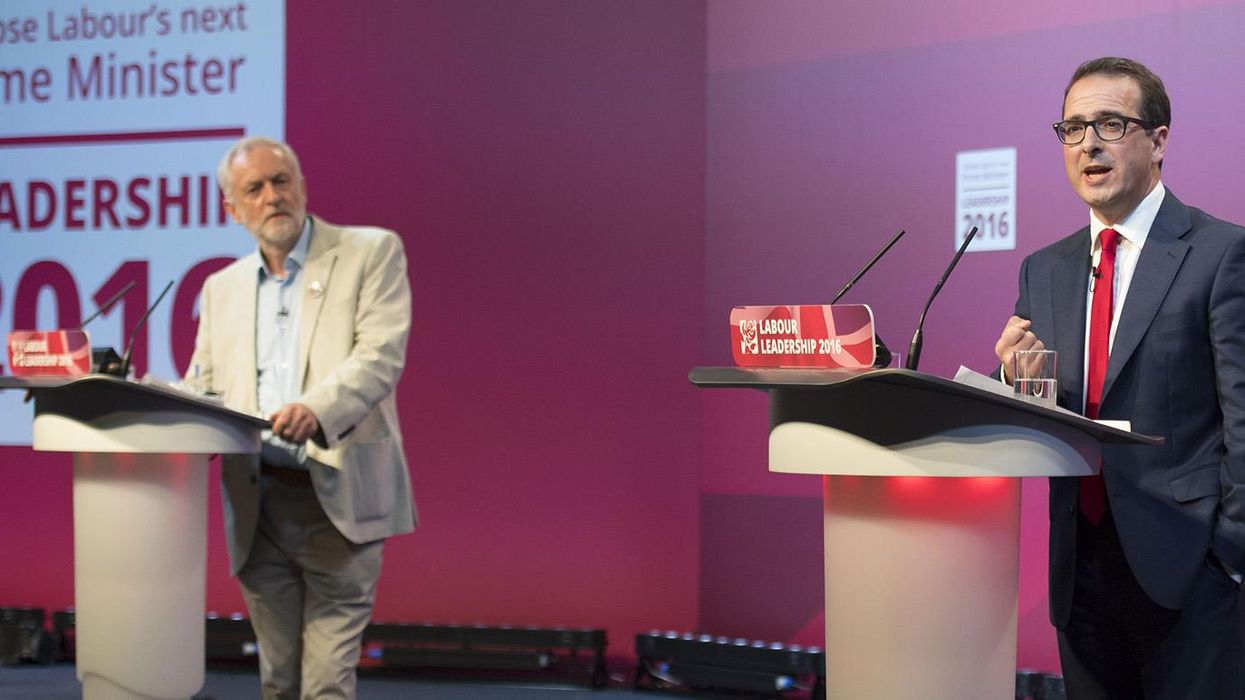 In the 2015 Labour leadership election, Jeremy Corbyn was the most nominated candidate by constituency Labour parties (CLPs), prior to his victory in the ballot.
Although this had no direct effect on the race, the CLPs provided an early indicator that Corbyn was the man to beat in the race, with support around the country.
The same seems to be the case this year... even more so.
Corbyn currently has 187 CLP nominations, already passing the 152 he achieved last year, to Owen Smith's 27.
For context here's the map of the UK by nominations at present (using data collated by the New Statesman:
Picture: Carto/Louis Doré
Pretty one-sided.
Here's the tally of CLP nominations so far, in a chart: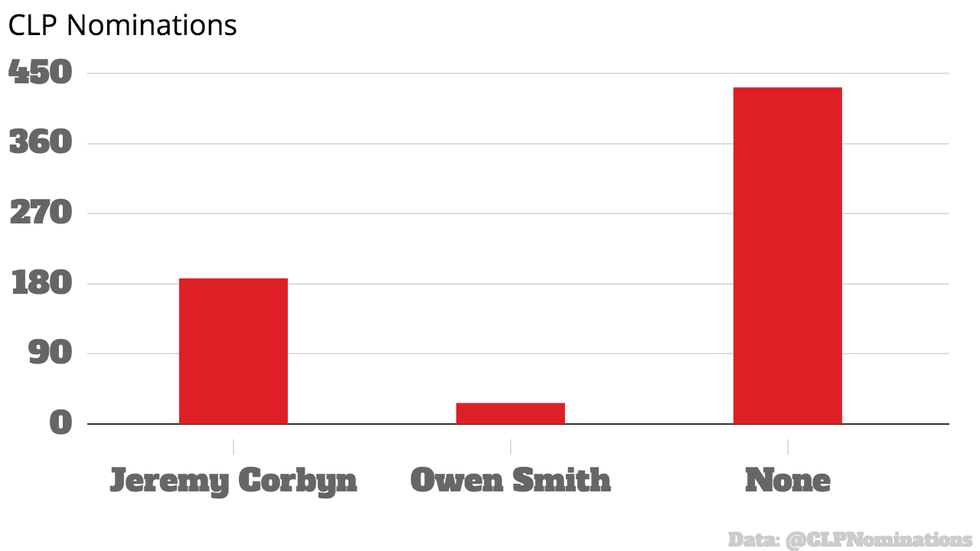 And here's how that compares to 2015:
It seems Corbyn is going absolutely nowhere.
Picture: Getty