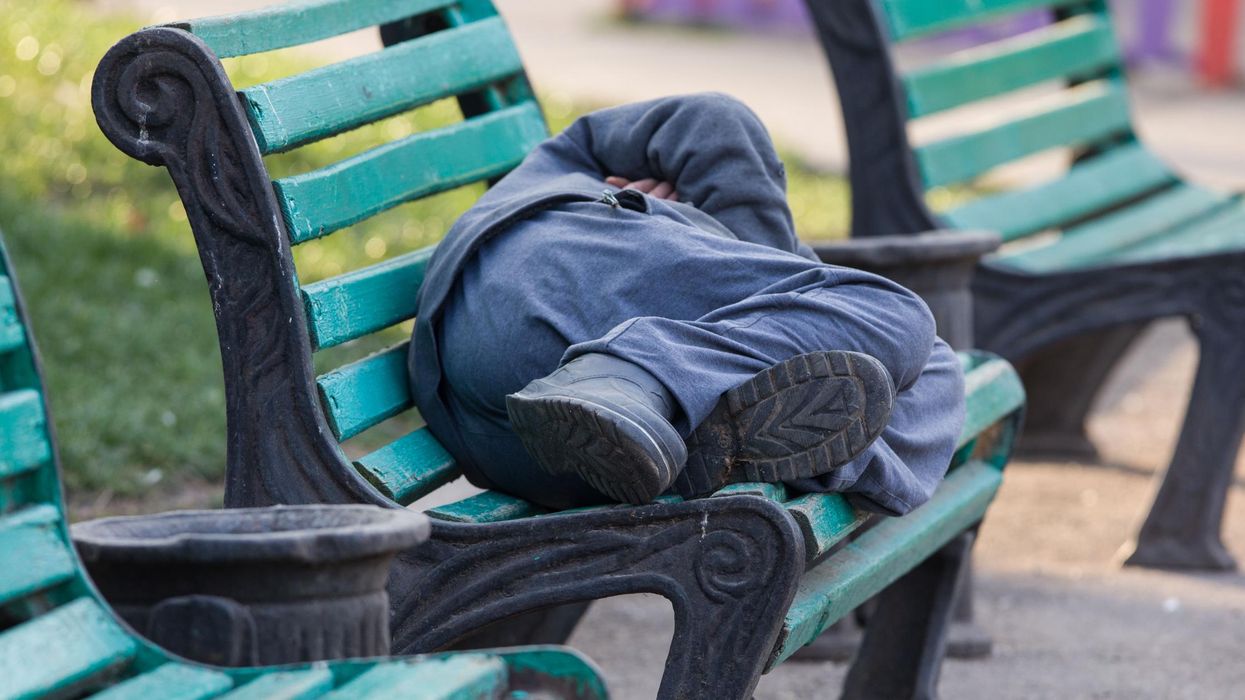 serikbaib / iStock by Getty
A woman has started a GoFundMe campaign to raise money for her homeless father's funeral after he sadly passed away from liver failure.
Jess Hickey, from Whitefield, grew up not knowing her dad, David Oxton, who had been living rough for years on the streets of Manchester. However, a chance meeting reconnected them, and she began regularly delivering him food and blankets to keep him warm.
In November 2016, she became unable to contact him and couldn't track him down, which led to her launching an appeal to find him and to reconnect. She was also desperate to tell her father that she was pregnant.
She launched a Facebook appeal, which gained traction after it was shared by the Manchester Evening News, and Jess, who had contacted police, hospitals and had searched the streets in vain, was reunited with her father. She was also able to tell him of her pregnancy, which filled him with joy.
Speaking to the Manchester Evening Post at the time, she said:
When we lost contact it was like I lost my left arm, I am so happy I have found him. I asked if he wants to come down for tea. We are going to keep in touch.
Now, she's launched another appeal, this time for his funeral, after he sadly passed away. In an emotional post on her Go Fund Me page, she explained that her father became ill after sleeping rough in the winter months.
Writing on the Go Fund Me page, she explained that her father 'preferred to live outside rather than in a house'. She added that she knew her dad was ill, but she was shocked to receive a call from her aunty on the morning of October 9th, saying that she needed to go and visit her father in hospital.
She then explained how it was 'the biggest shock' of her life to learn how gravely ill her father was:
Safe to say I had the biggest shock of my life when I saw him that morning, my strong, fearless dad on a life support machine with barley nothing to his always impeccable physique.

There was so many tubes and medicines being pumped into him and that broke all of our hearts.

The doctors told us that he has liver failure that he couldn't possibly recover from or survive, as a family we had to make the decision to turn off his life support machine, so we got all of the close family members round his bed, I was holding his hand when his machine was switched off, and as the family started to remanice [sic] his life and the funny things he did, he passed away so peacefully surrounded by everyone that loved him.

My dad had no possessions or savings living on the streets, one thing he had that most people don't is a caring and loving family who supported him even when we didn't agree with some of the things he did, everyone deserves a proper burial and the same goes for him.

He was loved as a father and brother, he deserves the same send off that anyone else would have.
At the time of writing, the campaign has raised £964 of its £4,000 total, and has received numerous comments of support and condolences.
To donate to the cause, visit Jess's page on Go Fund Me.