Getty Images / Stephen Lovekin / Stringer; Getty Images / Chris Jackson / Staff
If you only had Donald Trump to go on, you might think he's proved so popular on his UK tour that he could give tea a run for its money.
"I think they like me in the UK," said the US president, as if he were talking about the country that wasn't flying a four-metre high giant, orange, angry baby balloon version of him in greeting.
Nor gathering en masse to protest his visit in unprecedented scenes, as tens of thousands took to the streets armed with an imaginative range of signs, the best of which you can read about here.
John Cleese took to Twitter to clear a few things up with any confused non-Brits out there.
The Monty Python comedian said that Trump's belief that British people like him is "without any basis in reality".
Plus, he taught everyone a new word at the same time (hands up if you didn't know what 'pronoid' meant).
He said Trump should be more like the ultimate English role model, Gareth Southgate.
And argued that Trump is as far from gentlemanly as you can get.
Ouch. Though, knowing Trump, he'll find a compliment in there somewhere.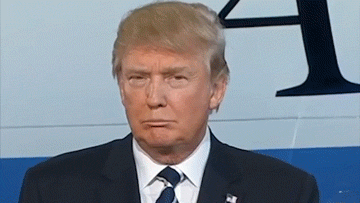 More: How Twitter reacted to Trump's very awkward meeting with the Queen