The protest against Donald Trump's visit to the United Kingdom is in full swing.
Protestors against the President started meeting out BBC headquarters on Regent Street in Central London around midday.
As images show the crowd grew and grew to an incredible size as they marched towards Trafalgar Square.
It has been estimated that around 200,000 people will take to the capital's streets this afternoon with other protests set to take place in Windsor (where Trump is staying), Manchester, Sheffield, Norwich, Plymouth and Birmingham.
We have to say that it is quite an incredible sight almost as incredible as the mass of humanity that was present for Trump's inauguration in January 2016.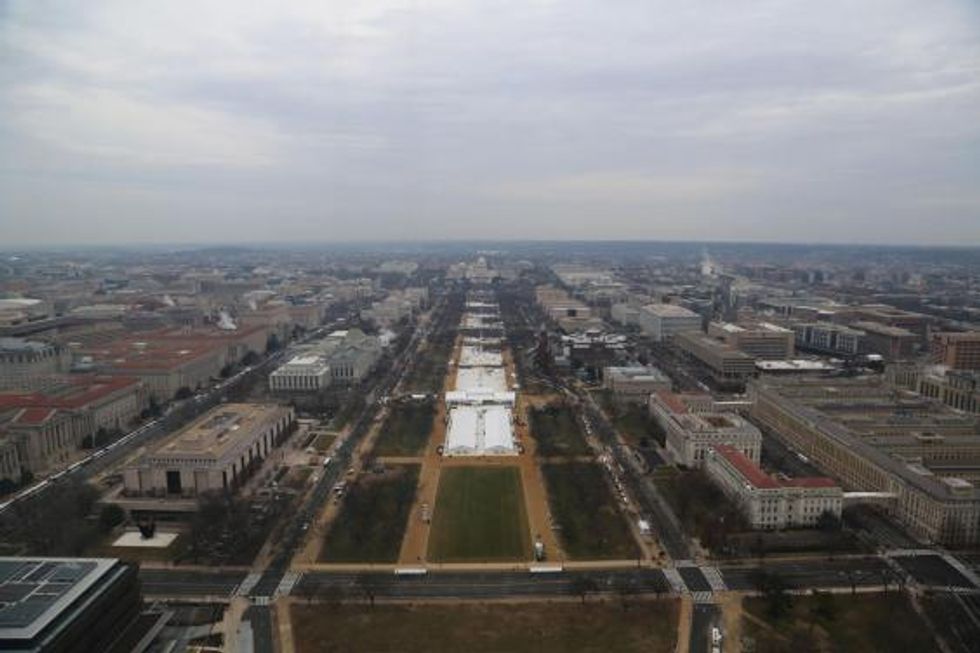 Picture: National Park Service/Jason Leopold/Flickr
It was estimated that there were around 300,000 to 600,000 people at Trump's inauguration which will probably end up being bigger than the protest in London but people couldn't help making a very obvious and funny joke.