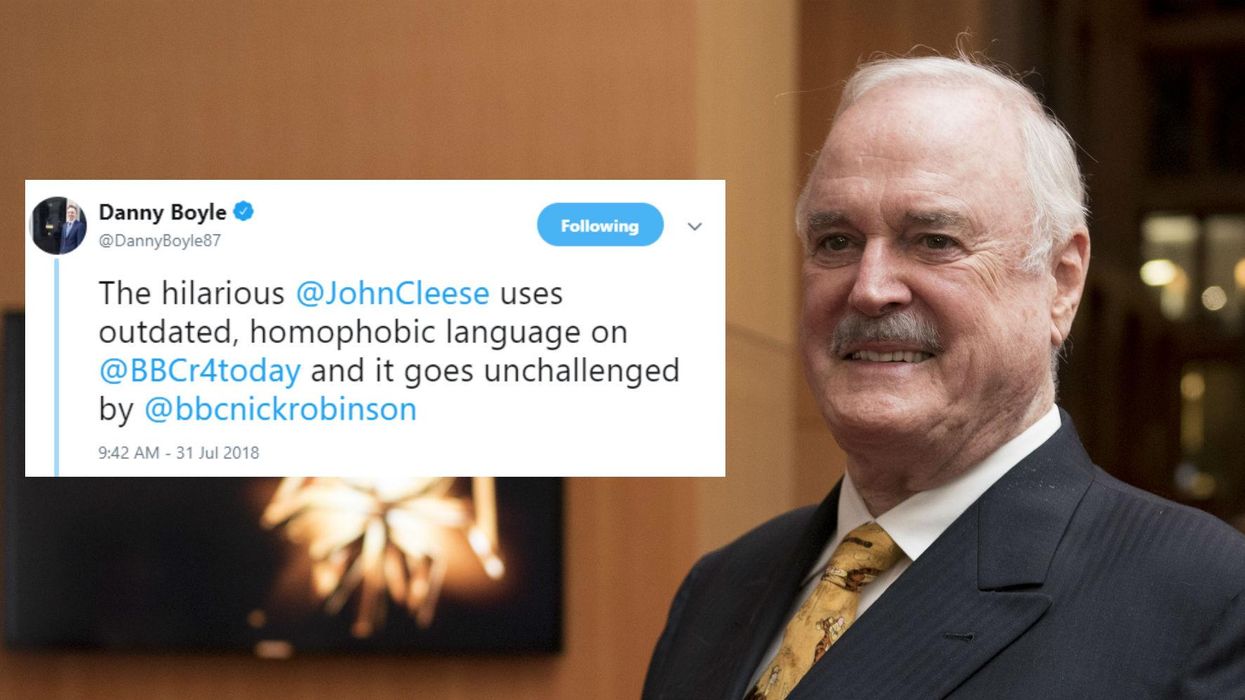 Clemens Bilan / iStock Getty
John Cleese sparked outrage when called his fellow Monty Python actor Graham Chapman a 'p**f' during an appearance on BBC Radio 4 Today on Wednesday morning.
The 78-year-old actor was asked about his thoughts on diversity after his fellow Python Terry Gilliam hit out at efforts to diversify earlier this month.
Speaking on the topic of increasing minority representation, Gilliam stated:
I tell the world now I'm a black lesbian… My name is Loretta and I'm a BLT, a black lesbian in transition.
Cleese, who was appearing on the programme with his daughter Camilla to promote her show in Edinburgh, was asked on the show:
In this climate, is it fair to say your cast wasn't particularly diverse?
In response, Cleese said:
Well that's true. As you know Terry has decided he's a black lesbian.

And Graham Chapman – I'm not allowed to use the word 'p**f,' am I? What have I got to say?
Robinson pointed out, with some shock, that Cleese had already used the slur, to which he responded:
Right. Graham was homosexual and also dead. So that's a certain amount of diversity.
Chapman was one of six members of Monty Python, was openly gay, and also was a vocal supporter of gay rights.
Many listeners expressed their fury at the use of the derogatory and 'dated' term.
Others called out Nick Robinson, who laughed when Cleese used the slur.
In the past, the actor has pledged to leave the UK and move to the Caribbean island of Nevis. In the interview, he elaborated on his reasons for wanting to leave:
They [the press] have no sense of humour at all.

That's the last reason why I am leaving the country.

I am just fed up with it. And I think the corruption here is far far worse than people know otherwise they wouldn't put up with it.  
Nick Robinson also insinuated that the reason Cleese wanted to leave the UK is "because he doesn't have to pay tax and he has four marriages to pay for".
Cleese replied: "People will find some discreditable reason."
indy100 has contacted John Cleese's representatives for comment.