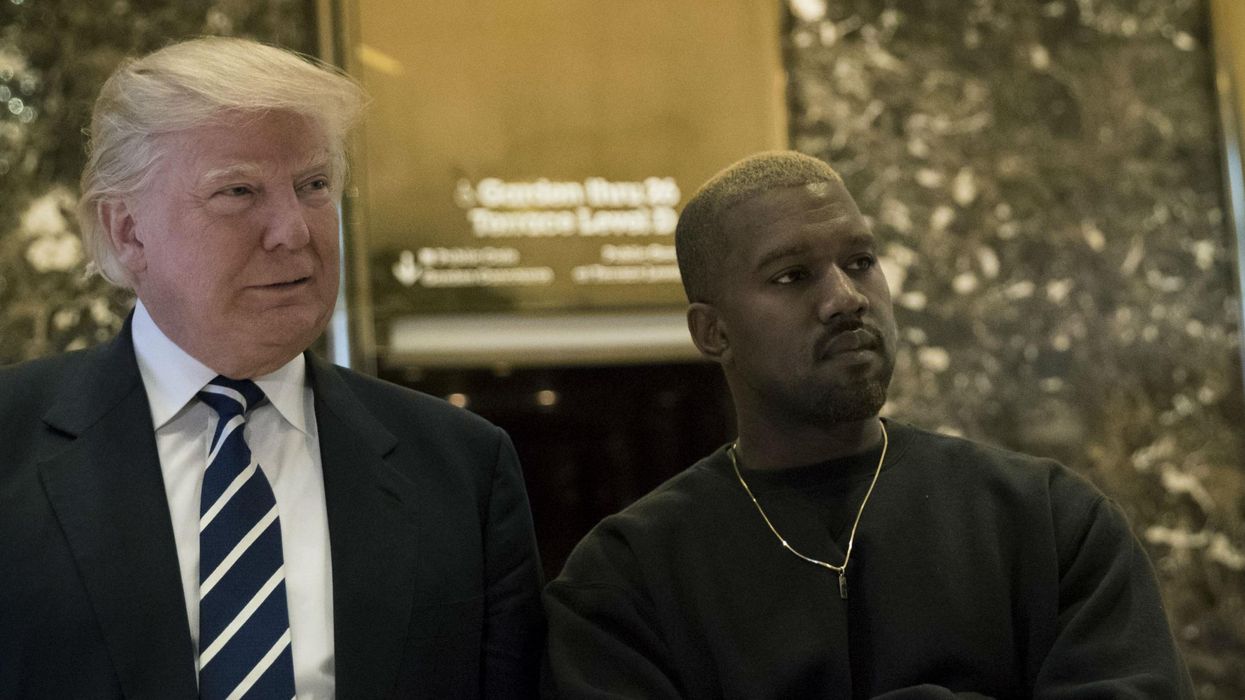 The last few weeks have seen Kanye West make headlines daily.
Not only has the controversial artist teased a slew of new releases, he's also cited his love for Donald Trump and his support for Republican Candace Owens, who famously slammed Black Lives Matter protestors for their "victim mentality". She went on to describe the movement more generally as "embarrassing" and claim:
There is an ideological civil war happening [between] black people that are focussed on their past and shouting about slavery, and black people that are focussed on their futures.
These various statements of right-wing support have earned West some high-profile criticism from friends and fellow artists, but yesterday he took things even further by making some incendiary statements on a TMZ live chat.
After essentially claiming that he "loves" Donald Trump because he doesn't feel like he's allowed to, he then says:
When you hear about slavery for 400 years? 400 years? That sounds like a choice.
He then goes on to describe "blacks and whites" as "one race" while also comparing slavery to the Holocaust.
These words angered TMZ reporter Van Latham, who responded:
We have to deal with the marginalisation that has come from the 400 years of slavery that you said, for our people, was a choice.

Frankly, I'm disappointed, I'm appalled, and brother, I'm incredibly hurt by the fact that you have morphed into something, to me, that is not real.
The altercation got understandably emotional, with West rushing to apologise to Latham for "hurting" him. He later clarified on Twitter that he was not saying that slaves worked voluntarily, but that staying in "that position, even though numbers were on our side, means that we were mentally enslaved".
Regardless, the damage was done - and Twitter, as usual, responded in jest with a hashtag: #IfSlaveryWasAChoice.
Some directly included Kanye.
Others chose RuPaul's Drag Race references.
.
All in all, the phenomenal responses show that the internet truly can find humour in anything.
More: Parkland survivor hits back at Kanye West's hero tweet