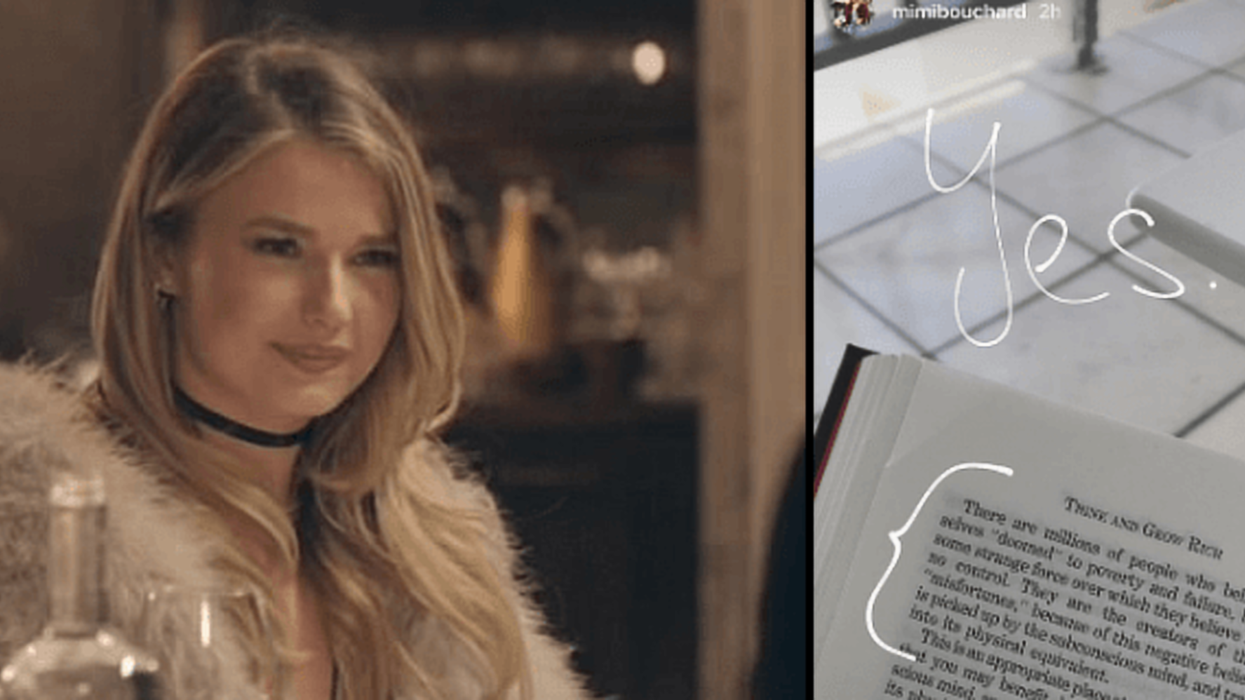 Channel 4 / Instagram
Reality stars aren't necessarily known for their forays into politics or social issues, and an Instagram post by a Made in Chelsea cast member is reminding us why.
For those of you who are not well-versed in UK reality TV, Made in Chelsea is a show about young, good looking west London residents whose parents became extremely wealthy so that their children could become vaguely famous and sell us regular folk detox tea on social media.
21-year-old Made in Chelsea star and socialite Mimi Bouchard posted an excerpt of a self-help book called Think and Grow Rich on her Instagram story.
The passage appears to criticise poor people, claiming that disadvantaged people are poor and will remain that way because of their "negative" attitudes. Accompanying the passage is the word "yes", which appears to have been written by the television personality.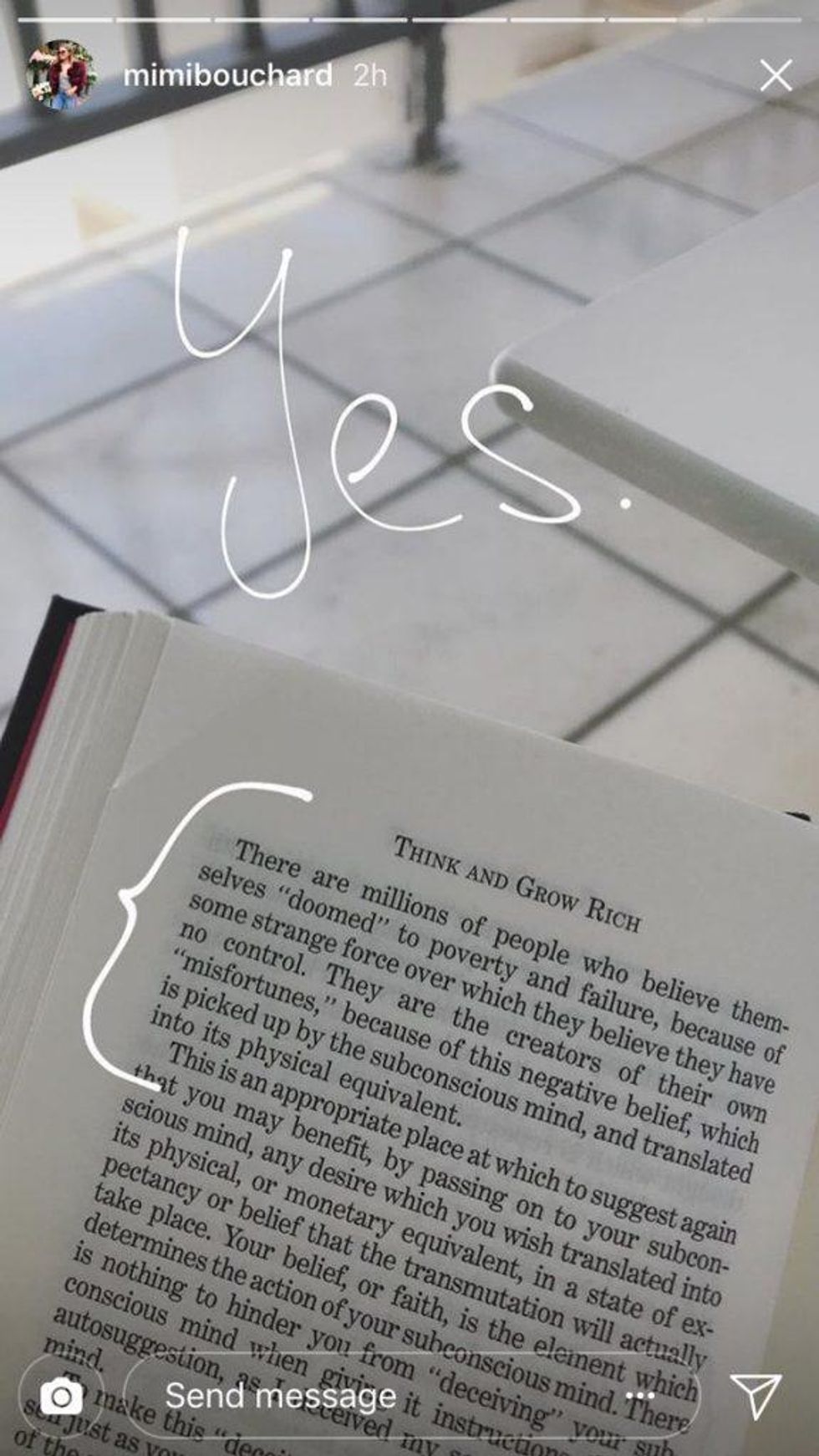 Instagram / @mimibouchard
Bouchard is a Canadian socialite who is related to professional tennis player Genie Bouchard. She moved to London in the past year.
It is not immediately clear what she did to contribute to her own privileged status, but we can only assume that she must have done a huge amount of positive thinking while she was in the womb. If only we'd all had the sense to do the same.