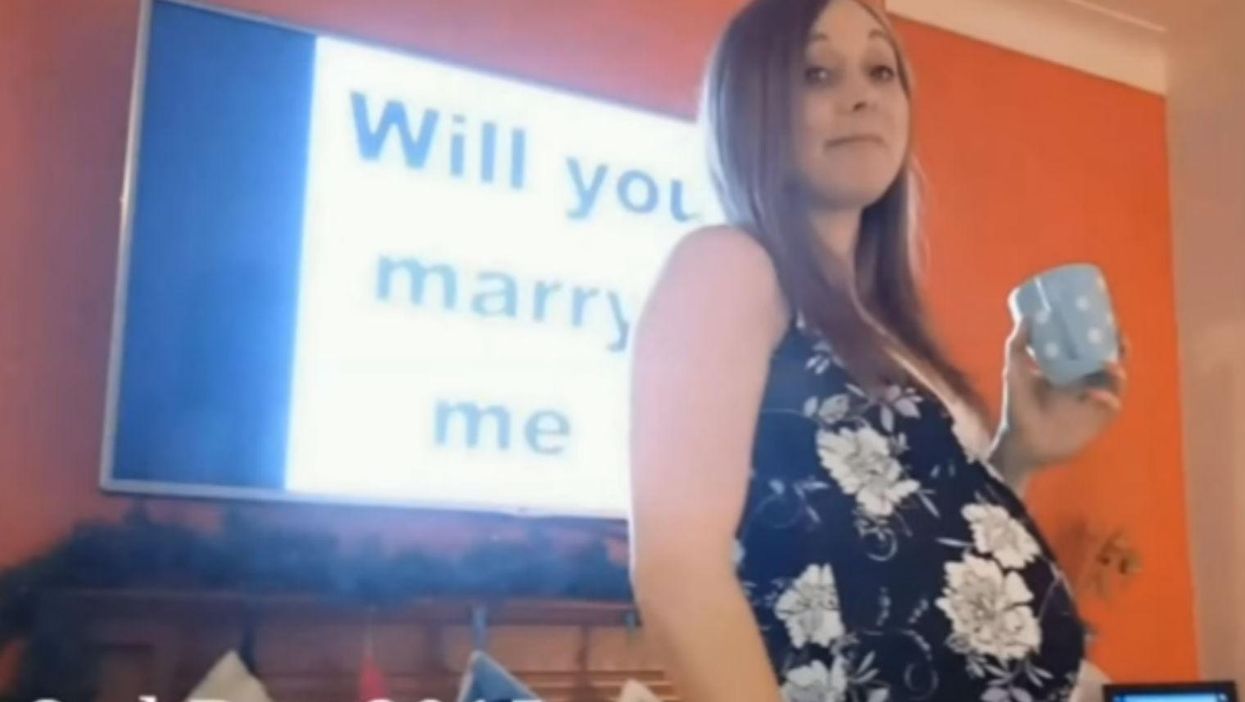 Love drives people to do extraordinary things.
It made Ray Smith craft a tiny card with the words, "Will you marry me?" written upon it and hold it up sneakily behind his girlfriend in 148 photographs.
Ray, from Grimsby, proposed to girlfriend Claire Bramley secretly, sneaking the message into selfies and random moments.
It's the soppiest thing ever. But Claire said yes when Ray finally popped the question properly on Christmas Day. So at least it worked.
And Ray was actually quite clever about it. He told his now fiancée that he wanted to document the progress of their baby, and when she wanted to see his pictures, Ray took more than one - omitting the card in the second.
"She nearly caught me a couple of times but I just had to pray it worked," Ray told the Grimsby Telegraph.
"I had no clue, I was totally oblivious to it all," Claire added.
The couple, both 33, have been together since August 2014.
Here's a video of the past five months...
More: Man spends £50k on iPhones for marriage proposal, girlfriend says no