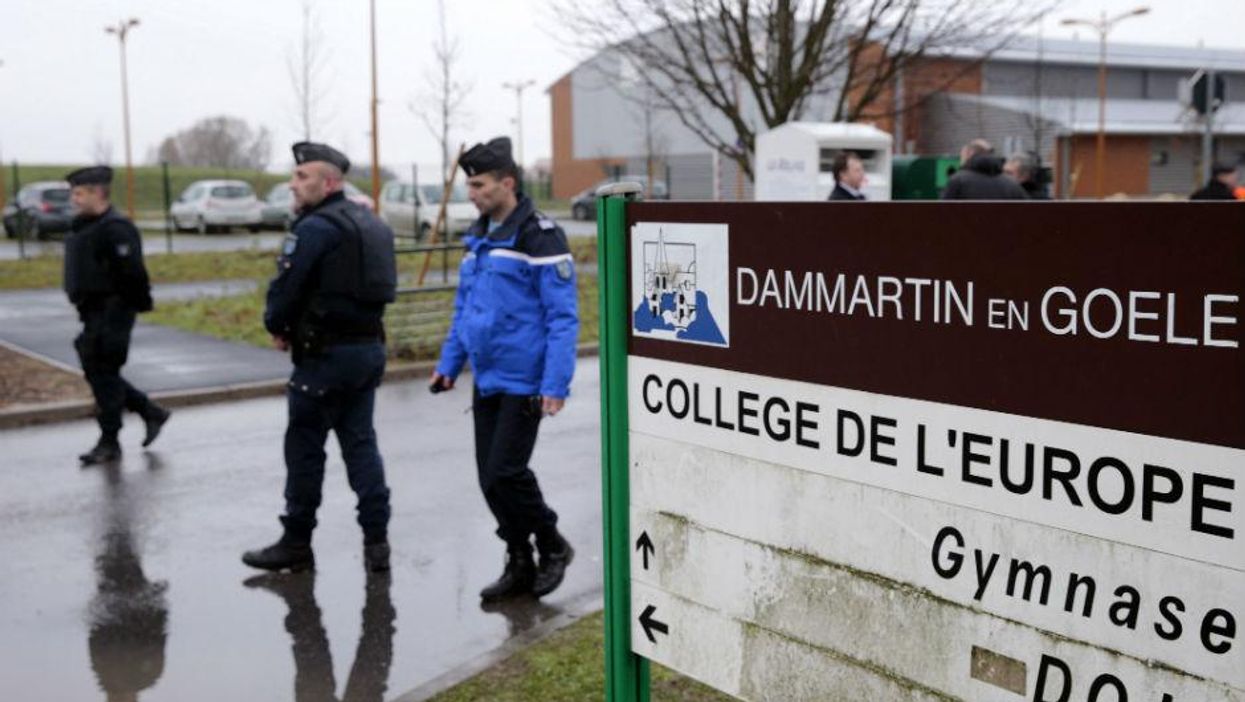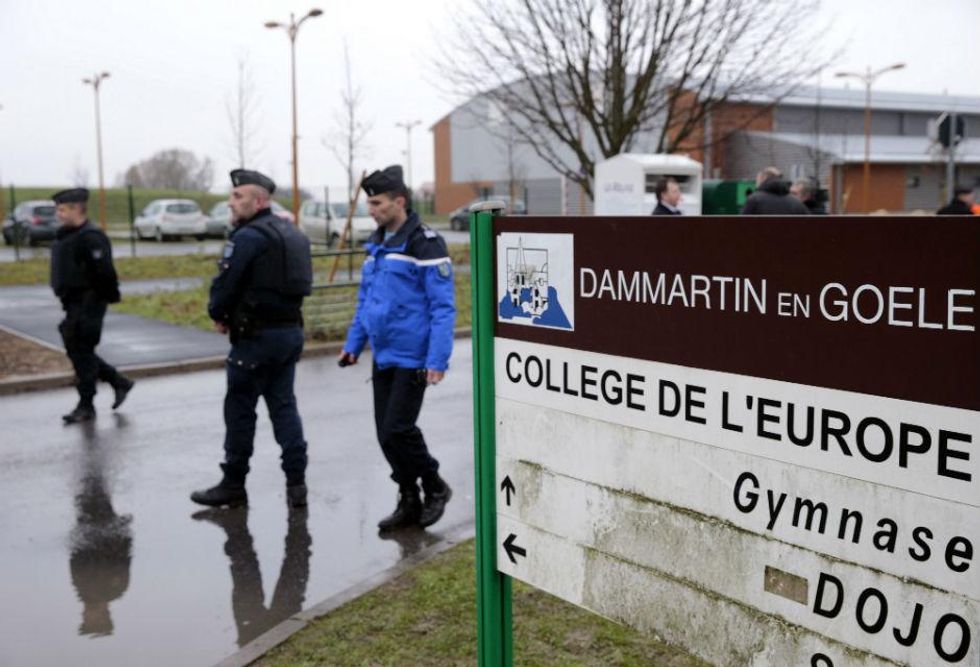 Police officers in Dammartin on Friday morning.
A travelling salesman has given an extraordinary account to France Info radio of the moment he came face to face with the two suspects of the Charlie Hebdo massacre this morning.
The man, who only gave his name as Didier, said he had an appointment with the manager of the printworks in Dammartin where the two suspects are now holding hostages.
He said he saw the two men dressed in all black and heavily armed and took them to be police special forces as he was leaving the building.
"I shook hands with one of them and said hello. He replied, 'Monsieur, we don't kill civilians'," which Didier said he thought was odd.
As I left I didn't know what it was, it wasn't normal. I did not know what was going on. Was it a hostage taking or a burglary?
Police have now surrounded the building where the two men - suspected to be brothers Cherif and Said Kouachi - are holding hostages.
The salesman continued to tell France Info: "I am going to buy a lottery ticket. This is the luckiest day of my life."