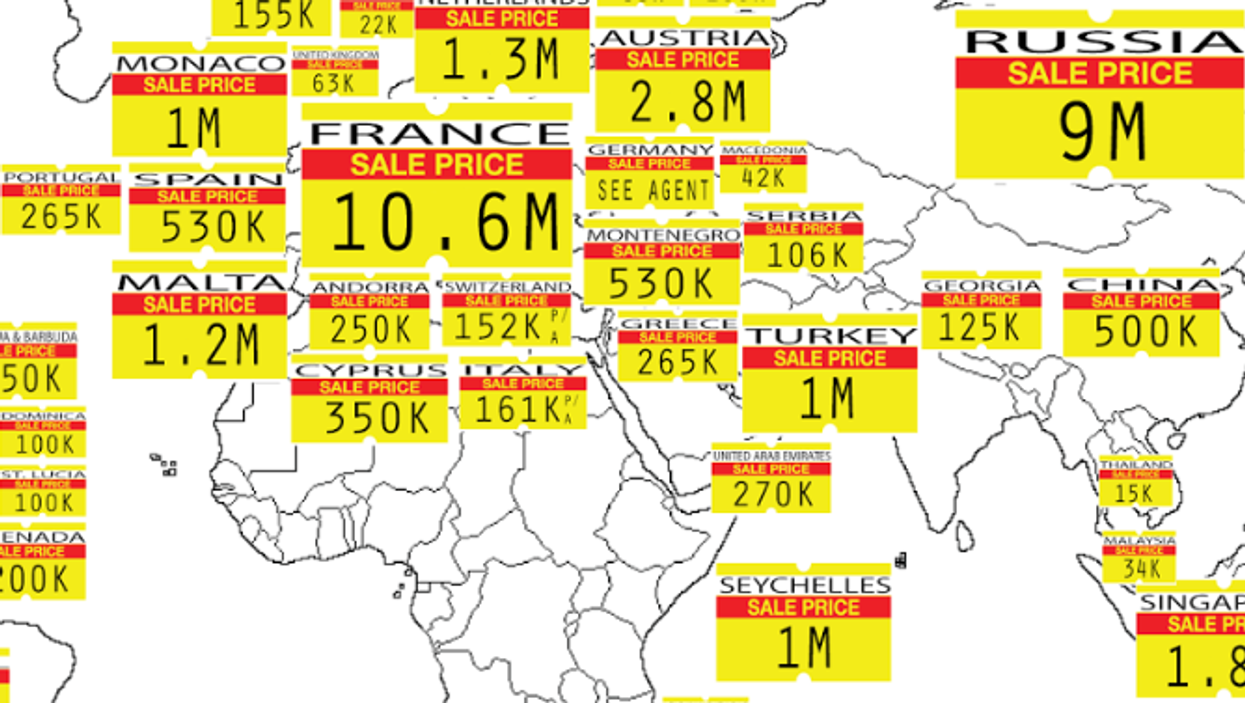 Allison Christians / Jake Heyka
Language, food, music, questionable tax laws... There's a lot that sets countries apart from each other.
But national dishes aside, there's a cost attached to becoming a resident or citizen of another country, and the difference in prices is huge.
Allison Christians has written a post on the​ Tax, society and culture blog, explaining that she is working on residence and citizenship by investment programmes. This is a process where wealthy people can obtain a second citizenship quickly by investing or donating a sum of money.
In other words, it's the price a country puts on its citizenship.
The lowest required amount is offered by Panama and Paraguay, at around $5,000, while you'd pay the highest price for citizenship in France, at $10.6 million, followed by Russia at £9 million.
Croissants are overrated, anyway.
The average price of citizenship by investment across the world is a healthy sum of $1.2m.
Here's the map showing costs of investment programmes currently on offer across the world: