On Friday, Donald and Melania Trump arrived in Alabama to pay their respects to 23 victims who lost their lives earlier this week at the hands of a deadly tornado.
This sombre occasion saw the couple stand hand-in-hand and observe the makeshift memorial for the deceased outside the Providence Baptist Church in Opelika.
However, when the image was shared on social media, Trump critics and conspiracy theorists reignited the Melania body double rumours, saying they thought she looked different to usual.
Others were getting bored of this theory which even Trump sceptics are probably starting to get bored of too.
It's about time that these rumours are put to bed as we can categorically state that this is Melania Trump in these photos and it always has been.
An article published by the fact-checking website Snopes confirmed that there isn't any evidence of the first lady having a double and that the supposed proof was based on blurry and distorted images.
Just for some further proof here is a picture from earlier in the day of Melania wearing the exact same outfit, including the glasses and looking like her regular self.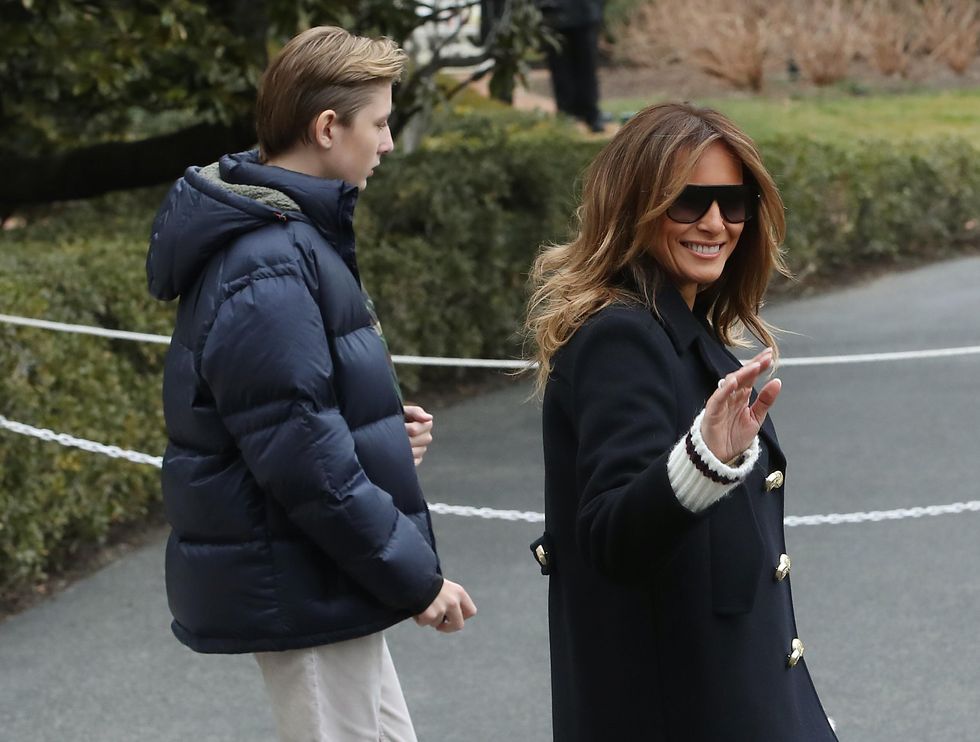 Picture: Mark Wilson/Getty Images
Some might say that they could easily have swapped places when they are out of public view but although we know the Trump administration is capable of some pretty outrageous stuff we doubt even they would go to these extremes to replace Melania for a few minutes.
All we can say is the Melania probably looks a little different when wearing dark sunglasses and doesn't have to constantly smile, which would be exhausting even for the most energetic of people.