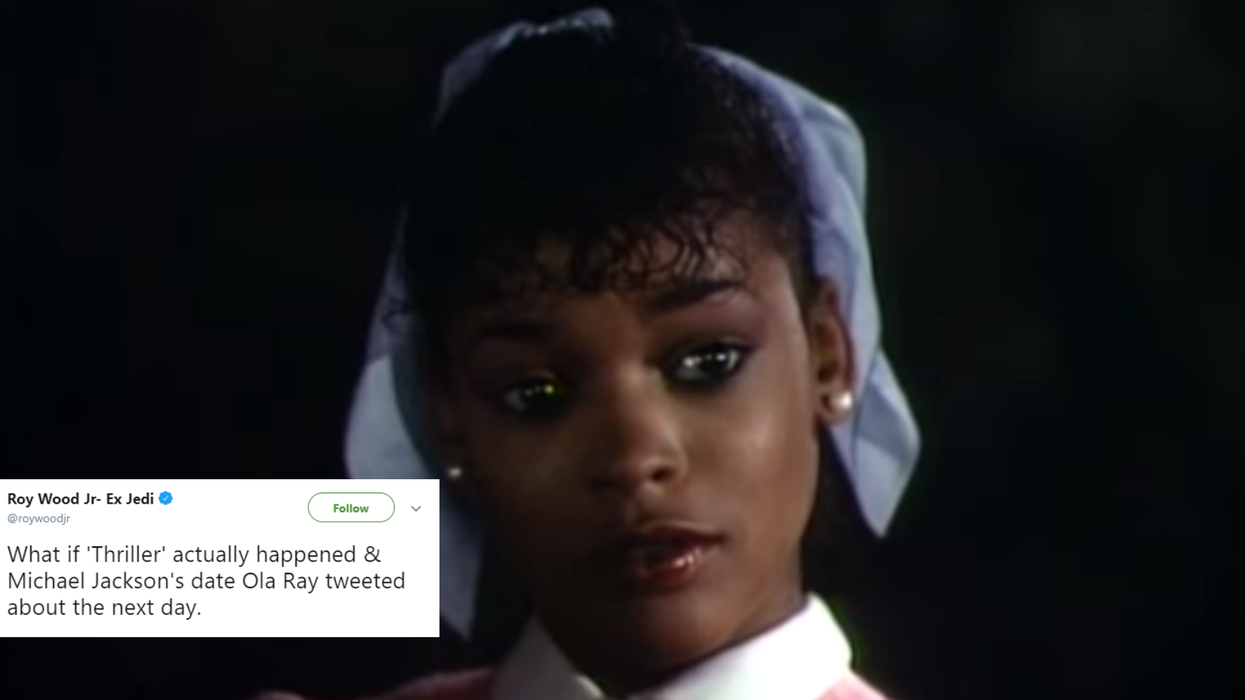 YouTube / Michael Jackson
We've all been there. Swiped right on a whim on Tinder, then, the next thing we know, we're awkwardly chatting about something we really don't care about, with someone we *really* don't want to see again.
Well, if you think you've had it bad in the dating arena, then spare a thought for the poor woman who ended up on a date with Michael Jackson in his video, 'Thriller'.
You know, the one where just after declaring his undying love and giving the girl a beautiful ring, he causally transforms into a werewolf.
Yes, you thought the self-involved moron with a stamp collecting obsession and bad breath was bad. Think again.
The idea occurred to comedian Roy Wood Jr to do just that. In a now viral Twitter thread, he decided to imagine he was the woman, Ola Ray, who went on the fateful date with MJ, only to get the shock of her life.
Opening the string of tweets, he wrote:
What if 'Thriller' actually happened & Michael Jackson's date Ola Ray tweeted about the next day.
Needless to say, the thread didn't disappoint. Enjoy!