iStock
The price of the Australian passport has surged making it the most expensive in the world, according to new analysis.
The cost of the 10-year travel book is now $282 (Australian dollars), around £160, and has risen by 41 per cent over the last decade, the study by The New Dailyfound.
In 2015, the passport ranked as the second-most expensive behind Turkey, according to travel website GoEuro.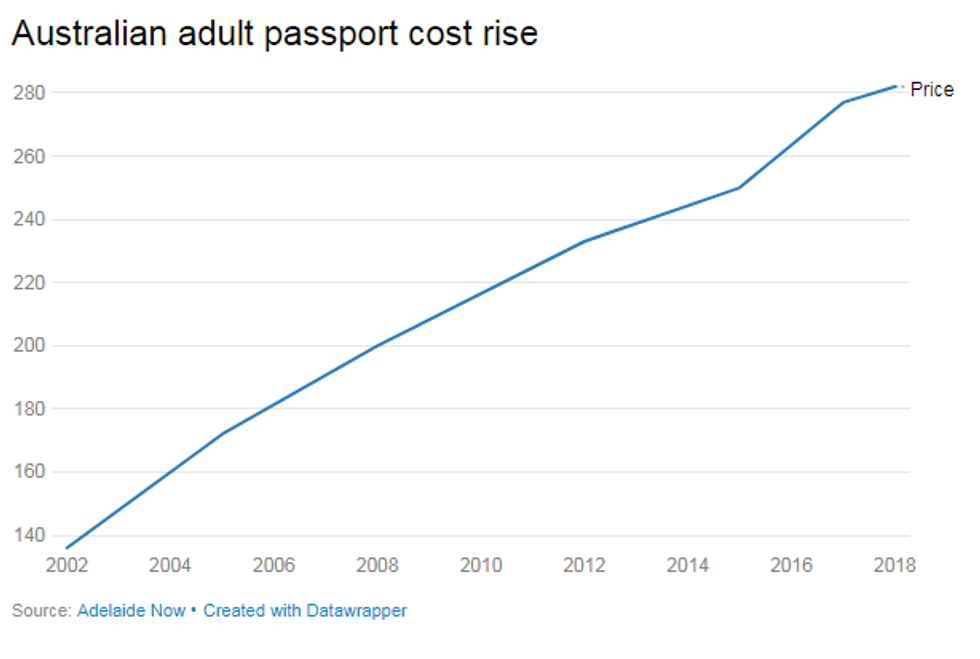 Picture:
But while the Turkish official travel document cost rose slightly over the last few years, the Australian passport price beat it.
Turkey now lists its travel book price at about $255 (around £144).
The Australian Federation of Travel Agents (AFTA) told The New Daily that fare increases have gone "far enough" and called on the government to freeze them.
A spokesman from the Department of Foreign Affairs and Trade in the country responded and said costs mirrored:
...the quality of the documents produced and the standard of service delivered by the Australian Passport Office.
This year, the Australian passport ranks 22nd for visa-free travel, according to a list released by Henley & Partners this week. Germany now has the world's most 'powerful' passport. Its citizens can travel to 177 countries visa-free.