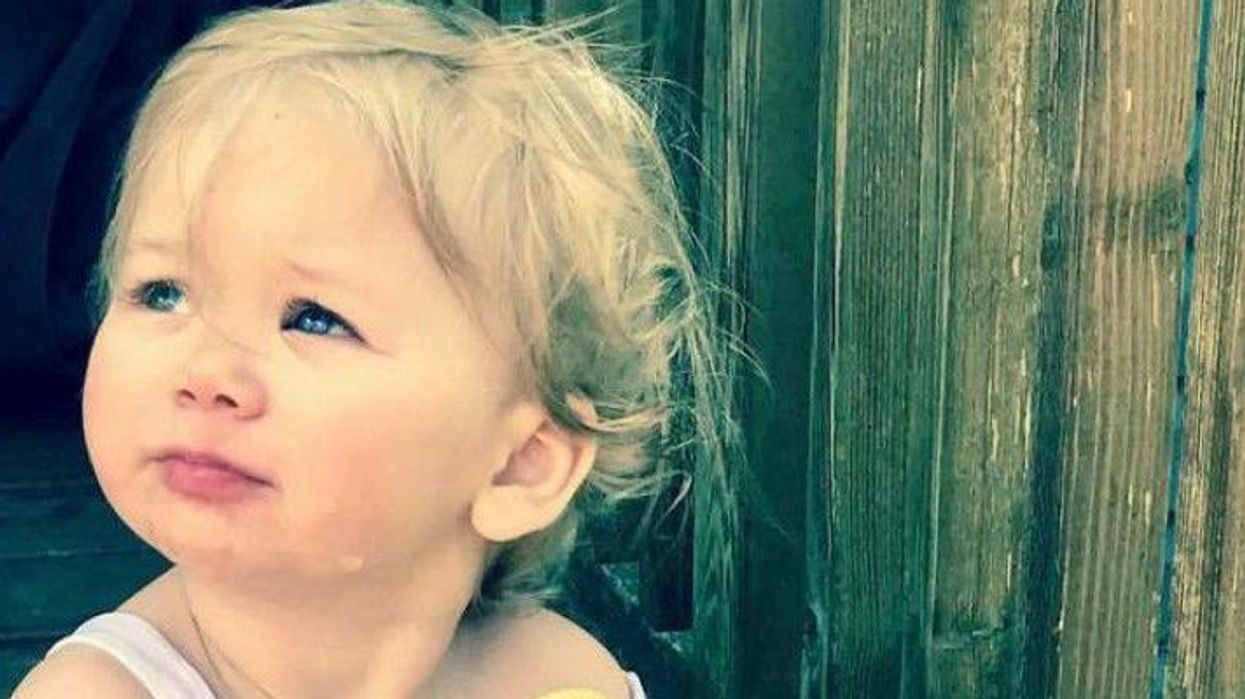 Brittany Angerman
Ivy Lynn Angerman is a toddler from Minnesota who suffers from the rare disease of Aquagenic Urticara.
This means that she has an allergic reaction every time she makes contact with water, causing her to come out in hives and rashes. It affects less than 100 people worldwide.
According to doctors, the 18-month-old might very well be the youngest person to ever be diagnosed with the condition, which can take as little as 15 seconds to have an effect on her skin.
While experts recommend that she take antihistamines, live in a house with central air conditioning and for the family to use purified water, they admit that further steps will be necessary going forward.
This also applies to bodily liquids such as sweat and urine, but not when drinking water. while there is a debate over what is exactly causing the reactions, there is still a chance that Ivy's condition could worsen.
the family have set up a GoFundMe campaign in order to fund their medical expenses. At the time of writing, they have raised $32,017 of their $50,000 target.
Picture: Brittany Angerman
Speaking to Indy100, Ivy's mother Brittany explained how they discovered their daughter's condition, the challenges it presents and her hopes for the future.
How did you find out that Ivy was allergic to water?
It was a process of elimination and working closely with her doctors to pinpoint the cause of the reactions she was having. We had to do away with all of her soaps and her shampoo.
We even had tried bathing in different cities with different water systems with the same reactions. We basically had to eliminate any outside factors until we were down to just water as the cause of her reactions.
In what ways do you have to change your daily routine to help Ivy?
We have to constantly be mindful of possible triggers for her. We must always be prepared for any kind of weather as she will have a reaction if she becomes overheated and starts to sweat or if we were to get caught out in the rain.
On bath days we must be sure that she is taking her medication a few hours before her exposure to the water. She must not overheat when she naps and if she wets her diaper she just promptly be changed.
How has being allergic to water affected Ivy's life?
Ivy loves to be in the water, absolutely loves it, so for her, it is devastating.
She's so young that she doesn't understand why bath time has to be so short or why it hurts so bad and has to get out.
It leaves her very confused about the whole thing. She went from taking baths daily to only being able to take two short baths per week and doesn't understand why.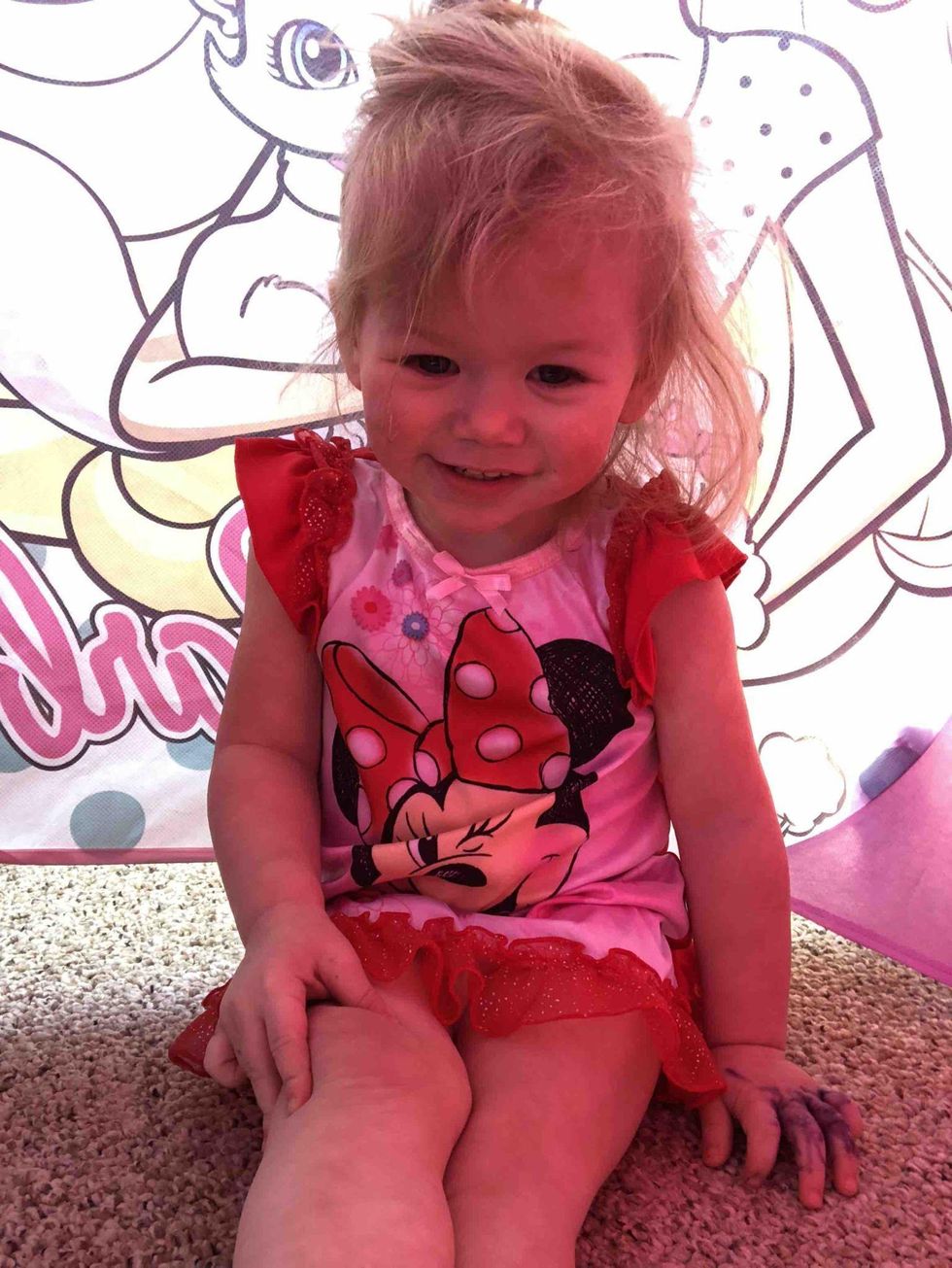 Picture: Brittany Angerman
How do people react when you explain Ivy's condition to them?
People have been amazing and we truly appreciate all of the love and support we have received.
Honestly, people are mostly shocked when they hear about it, I mean it does sound pretty out there, to be allergic to water.
We pretty much just have to go through the whole situation with them and explain how we have exhausted all efforts trying to find any possible other cause.
How does it feel as a mum having a child with Ivy's condition – and what do you hope for the future?
It's very hard, as a mother, to see your child in pain. It's something that is always on your mind and no parent wants to see their child hurting.
We are hopeful for the future and will be doing everything we possibly can to help little Ivy live as happily and comfortably as possible.
If you would like to learn more about Ivy please visit the families GoFundMe page where you can also donate to their campaign.
HT Newsweek