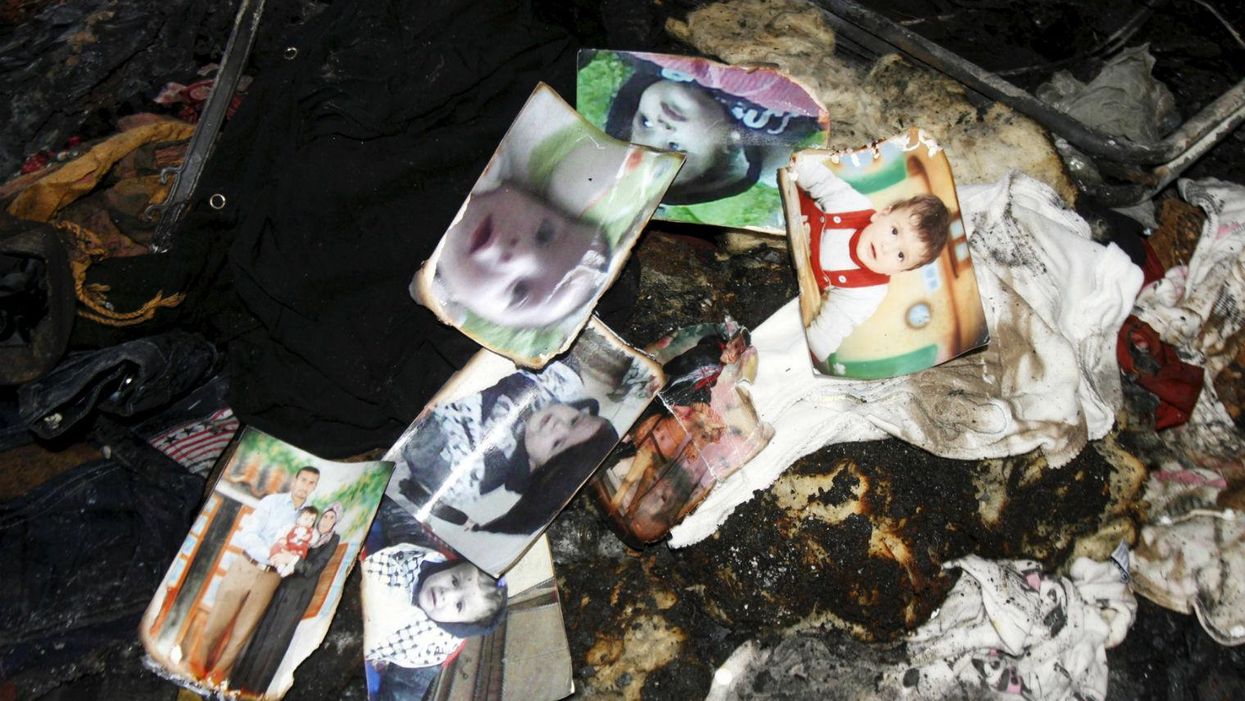 Israeli prime minister Benjamin Netanyahu has condemned a West Bank arson attack that killed a Palestinian toddler and seriously injured the rest of his family as an "act of terrorism".
Eighteen-month-old Ali Saad Dawabsha was burnt alive in the early hours of Friday after suspected Jewish extremists targeted his family's home in Douma.
The Israel Defence Forces (IDF) called the attack an act of "Jewish terror".
IDF spokesperson Peter Lerner tweeted:
The baby and his three other family members were asleep at home when two masked individuals covered the house in graffiti reading "long live the messiah", "revenge" and "price tag" in Hebrew, a slogan that has been used in attacks on Palestinians in the past.
They then threw two firebombs through the windows of the building and a neighbouring but thankfully empty house at around 4am.
Haaretz reports that Ali's father was able to help his wife and four-year-old son escape, but the lack of light meant he couldn't find the toddler.
IDF troops are now searching the area in attempt to find the perpetrators.
There was unrest in Jerusalem recently when Palestinian protesters barricaded themselves into the al-Aqsa mosque in the Old City, which is on a site holy in both the Muslim and Jewish faiths.
Last summer, the abduction and murder of an Israeli teenager led to copycat revenge attacks which eventually escalated into a conflict that killed more than 2,100 people - the vast majority of whom were civilians in Gaza.