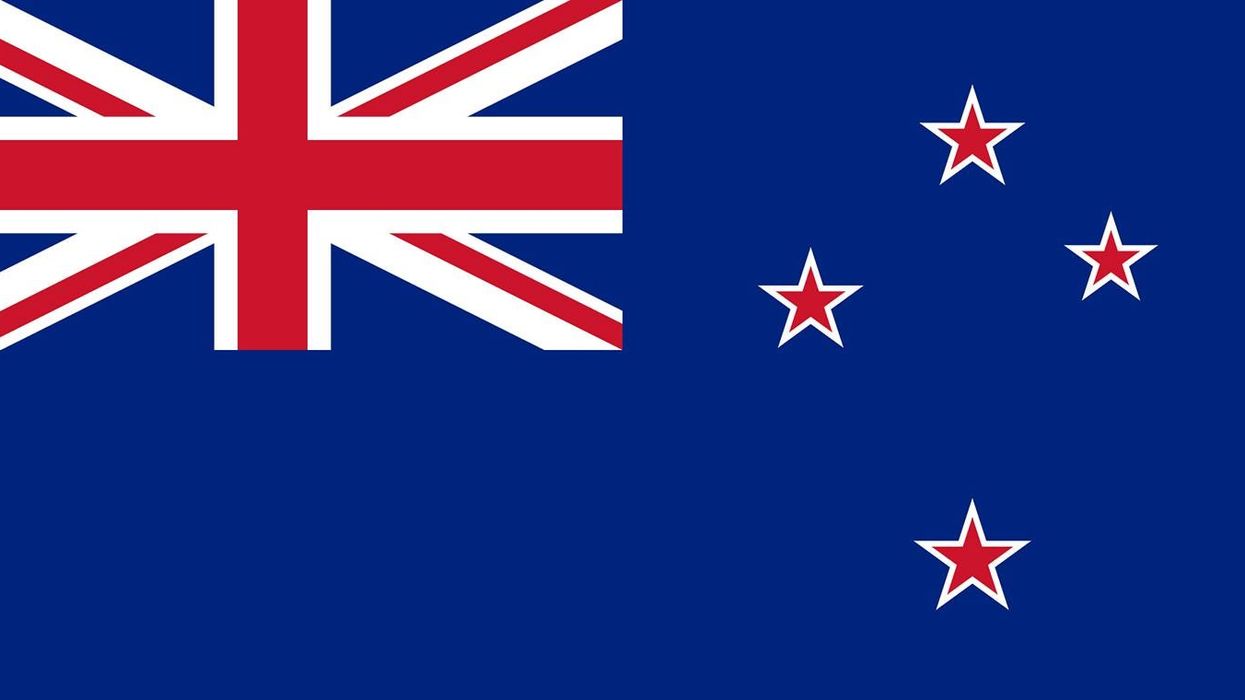 The hunt for the new New Zealand flag is almost over. Although, let's not forget they might just stick to the old one instead.
Following a postal vote, preliminary results released on Friday indicate that it's down to two very, very similar finalists.
This flag:
And this flag:
According to the latest flag count, the first flag option featuring a silver fern, three red stars and, er, black bit is edging ahead of its red flag counterpart.
While the flag winner of the great flag off will be announced on Tuesday, there's no guarantee the flag victor will be instated as the official flag of New Zealand.
It will go flag-to-flag with the original flag in a second flag vote in March 2016.
Figures from the Electoral Commission suggest the flag ballot had received 1.53 million votes (representing 48 per cent turnout).
Deputy Prime Minister Bill English said in a statement the results showed there was a strong public interest in the process.
New Zealanders can now turn their attention to deciding whether to keep the current flag, or replace it.
We're still disappointed this flag was voted out so soon.
Flag!