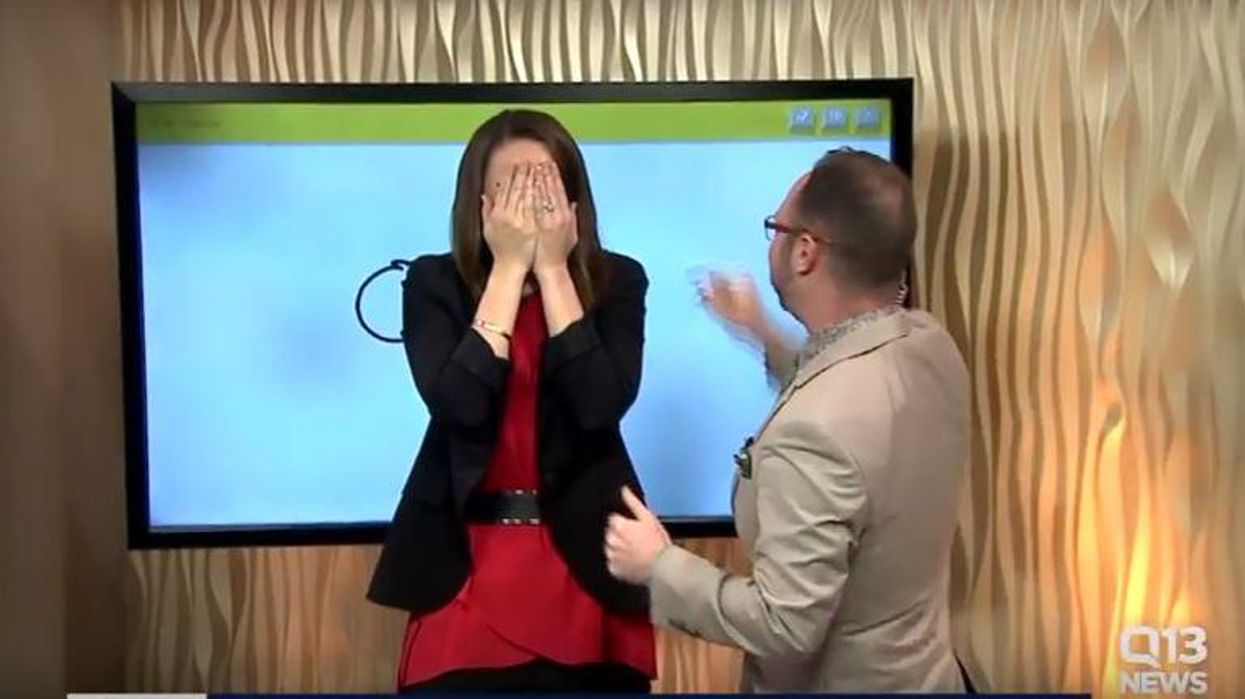 Q13 Fox/YouTube
A new doodling game was demonstrated on Seattle morning show Q13 Fox this week - with NSFW results.
The game Quick, Draw! was created by Google Creative Lab, and asks players to draw a given object in 20 seconds while the computer guesses what it is.
On Wednesday news anchor Kaci Aitchison took part in a demonstration of how the game worked.
Quick, Draw! prompted her to draw a cannon.
Aitchison began drawing and then suddenly realised that sullied minds might mistake her drawing for something else.
As her co-hosts burst into fits of laughter, Aitchison tried to block the image from view of the camera.
One of the rules of Quick, Draw! is that players can't erase any of their drawing, so her quasi-tasteful nude stayed on the screen for 20 seconds.
Q13 Fox uploaded the video to Youtube:
Aitchison later tweeted multiple times to reiterate that she had been trying to draw a cannon.
IT WAS A CANNON! lol #Q13FOX https://t.co/a3qq1NMPVa

— Kaci Aitchison 🎤 (@Kaci Aitchison 🎤) 1479405612
it IS a CANNON https://t.co/SXNsE7aHWV

— Kaci Aitchison 🎤 (@Kaci Aitchison 🎤) 1479393822
A cannon I say! A cannon!
To have a go at Quick, Draw! click here.