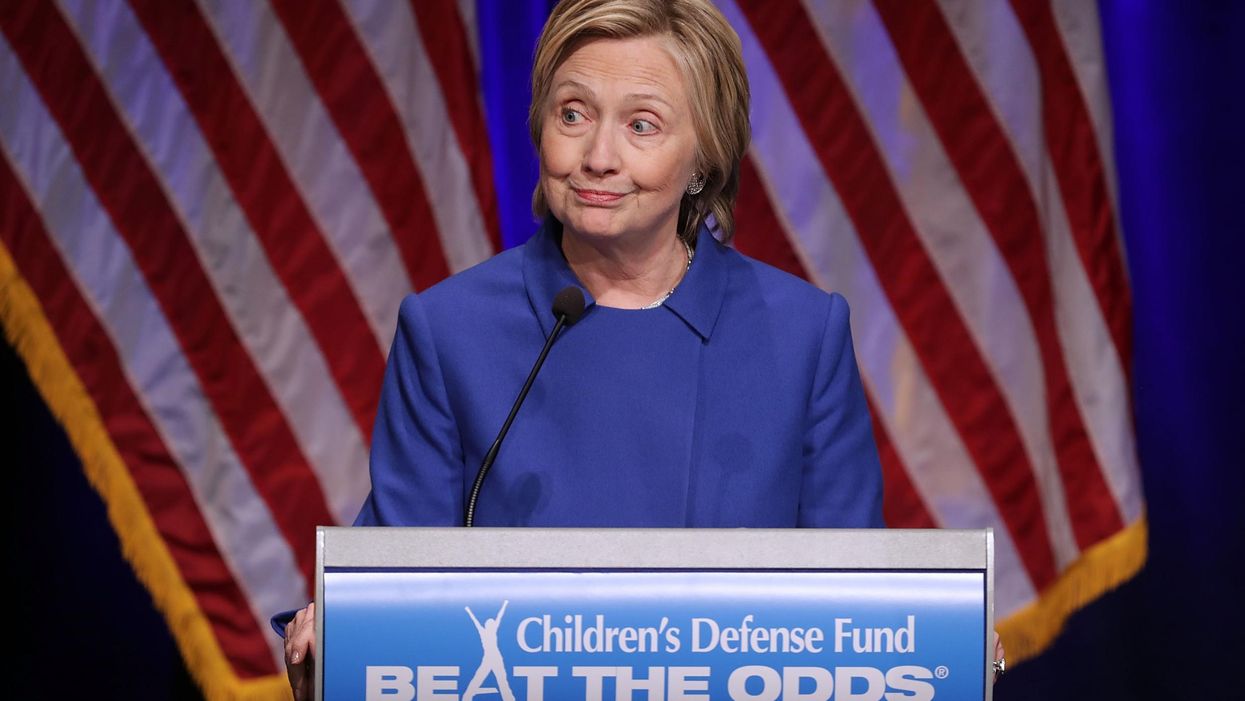 Getty Images / Chip Somodevilla
On Wednesday night, Hillary Clinton made her first public appearance since her concession speech, after she lost the election to Donald Trump.
She was honest, she was moving - and she was uncustomarily fresh-faced.
Speaking in Washington, DC for the Children's Defense Fund, where she once worked after graduating from law school, Clinton appeared with noticeably less make-up than usual, and her hair not set in its familiar waves.
Introduced by the founder of the Fund as "the people's president", Clinton has access to innumerable beauticians, make-up artists and hair stylists, so this does seem to be a deliberate choice - and a statement.
Liberation? Sincerity? Exhaustion? Down with the patriarchy? A plea for sympathy?
An elegant comparison to an orange-faced buffoon?
Either way, it's got everybody talking on Twitter.
There was some mixed reaction:
Overall, though, the online response was generally one of applause.
But it's 2016, and the choice of any woman (or man) to wear/not wear make-up really shouldn't elicit any comment at all.
Especially, as this person points out, because Clinton has had something of a stressful year...
Indeed, her speech was incredibly honest about her pain.
I will admit, coming here tonight wasn't the easiest thing for me.

There have been a few times this past week when all I wanted to do is just to curl up with a good book or our dogs and never leave the house again.
But she did offer a message of hope for the watching world:
The divisions laid bare by this election run deep, but please listen to me when I say this: America is worth it, our children are worth it. Believe in our country, fight for our values, and never, ever give up.