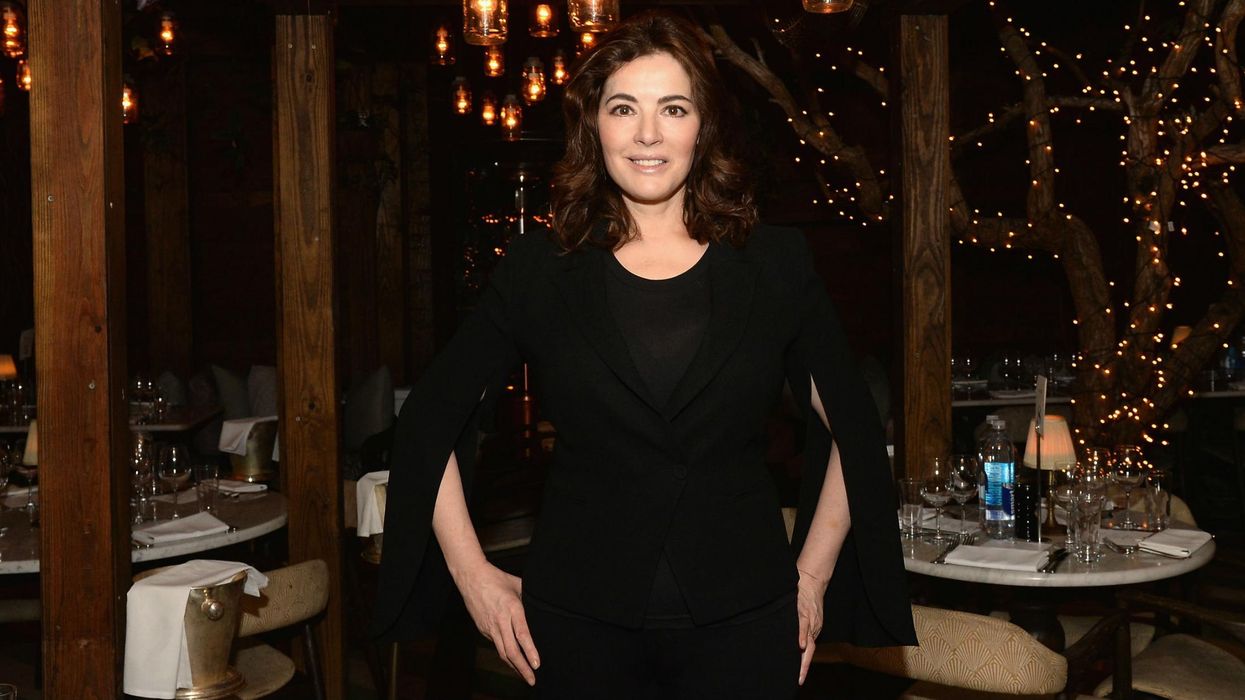 Nigella Lawson may have a string of successful books and TV shows to her name, but the famous chef has never been able to escape sexualisation.
Over the years, she's been described as 'naughty', 'cheeky' and 'saucy', whereas compilations of her food descriptions have gone viral on numerous occasions. In fact, the world is so quick to accuse her of deliberate double entendres that even an innocent tweet about cumin was enough to trigger a slew of tongue-in-cheek responses - plenty of which were pretty weird and definitely laced with misogyny.
Exasperated, she quickly replied:
No double entendre intended in the slightest. What's wrong with you all?
In among the sniggers and laughing-face emojis were a series of seriously gross comments, presumably made by users with nothing better to do than leer at women online:
This weird objectification has followed Lawson throughout her lengthy career, earning her a reputation - which she has said on numerous occasions makes her uncomfortable - as the sexiest cook on television. She has consistently explained that her double entendres aren't intentional and that conversations are too often shifted from her work.
It was even revealed in 2016 that her team had to actually forbid interviewers from asking about her breasts - which indicates that she's been subjected to some seriously dodgy questions in the past.
Her experiences aren't unique - the British public has a strange habit of sexualising or discrediting female chefs.
One of the most vocal critics of this clear difference in treatment is Ruby Tandoh, who spent her time on Great British Bake Off plagued by allegations that she was flirting with Paul Hollywood to get ahead - because God forbid she could win on talent alone.
She later came out as gay and became one of the most invigorating voices in food journalism, drawing attention to the misogynistic reactions to her time on the show and highlighting the gender divide which she said separates 'real chefs from domestic goddesses'.
Luckily, some Twitter users recognised this misogyny and empathised with Lawson's sentiments that the constant desire to transform her into a sex symbol was 'dispiriting'.